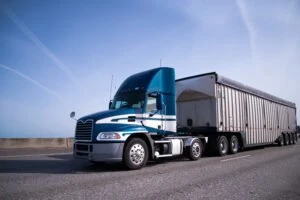 Truck accidents are a serious concern on the roadways, especially when they involve large commercial vehicles from major trucking companies like CRST International. When a truck accident occurs, the aftermath can be devastating, leading to significant damage, severe injuries, and even wrongful death. The complexity of trucking accidents, involving multiple responsible parties and substantial insurance claims, makes it vital to have a seasoned personal injury attorney on your side.
The Law Place, with its strong team of attorneys, has an extensive history of handling truck accident claims. Our lawyers are well-versed in Florida's traffic laws and the practices of the trucking industry, enabling them to provide top-notch representation for truck accident victims. Arrange a free consultation with a Florida personal injury lawyer today.
About CRST International
CRST International is one of the leading transportation solutions providers in the United States. With its vast fleet of trucks and extensive operations, CRST International transports a significant volume of goods across the country every day. The sheer size of the fleet and the nature of their operations mean that, unfortunately, CRST International trucks are sometimes involved in accidents.
While CRST International is recognized for its services, the company, like all other trucking companies, must ensure the safety of its drivers and the general public. The company must properly maintain its commercial trucks, hire adequately trained truck drivers, and ensure compliance with all trucking industry regulations to minimize the risk of truck accidents. However, despite these measures, collisions involving CRST International trucks do occur, leaving the victims to deal with the repercussions.
Our team of dedicated attorneys fight and win for Floridians.
Truck Accidents and Their Causes
According to Federal Motor Carrier Safety Administration (FMCSA), truck accidents are often the result of a combination of factors. Understanding these causes is vital in establishing negligence and determining responsibility in a personal injury claim.
Truck Driver-Related Causes
Truck drivers, like any other drivers, can contribute to accidents due to various factors. These include:
Driver Fatigue – Truck drivers often work long hours and cover vast distances. This can lead to fatigue, which reduces alertness and slows reaction times, increasing the risk of accidents.
Distracted Driving – Any activity that diverts attention from driving – like using a phone, adjusting the radio, or eating – increases the chance of a collision.
Negligence – Failing to obey traffic laws, such as running a red light or exceeding the speed limit, can lead to severe accidents.
These driver-related factors apply to all drivers, but they can be particularly hazardous in the context of large commercial vehicles like those operated by CRST International. Given their size and weight, commercial trucks require greater stopping distances and can cause more damage in an accident than passenger vehicles.
Trucking Company-Related Causes
The trucking company also has a crucial role to play in preventing accidents. Some common issues involving trucking companies include:
Poor Vehicle Maintenance – Trucking companies are responsible for keeping their fleets in good condition. Failure to maintain trucks can lead to mechanical failures, which can cause accidents.
Inadequate Training – Trucking companies should provide their drivers with proper training. A poorly trained driver is a risk on the road.
Pressuring Drivers – Some companies may pressure their drivers to complete deliveries quickly, leading to speeding or inadequate rest periods.
In cases involving CRST International or any other trucking company, these issues can be instrumental in determining fault in a truck accident.
Injuries from Truck Accidents
The size and weight of commercial trucks like those used by CRST International mean that accidents often result in severe injuries.
Truck accidents can cause a wide range of injuries, including:
Soft Tissue Injuries – These include injuries to muscles, tendons, and ligaments, such as sprains and strains. They might seem minor but can lead to long-term pain and disability.
Catastrophic Injuries – These are severe injuries that can result in permanent disability or disfigurement. They include tramatic brain injuries (TBI's), spinal cord injuries, and amputations.
Impact of Injuries
These injuries can have far-reaching impacts on victims' lives. They can lead to extensive medical bills, lost wages due to time off work, and significant pain and suffering. In the most severe cases, they can leave victims with permanent disabilities that necessitate lifelong care and support.
The physical, emotional, and financial toll of such injuries underscores the importance of pursuing a personal injury lawsuit following a truck accident. This legal avenue can help victims recover compensation for their losses and hold the responsible parties accountable.
We're Florida's top litigation team with over 75 years of combined experience
Pursuing a Personal Injury Claim after a CRST International Trucking Accident
A truck accident can be a life-altering event. If you've been involved in a truck accident with a commercial vehicle from CRST International, pursuing a personal injury claim can be the way to recover compensation for your injuries and losses.
Filing a Personal Injury Lawsuit
The first step in this process is establishing who can be sued in a truck accident case. Truck accidents can be complicated, with multiple potential responsible parties – the truck driver, the trucking company, or even the truck manufacturer if a defect contributed to the accident. To establish fault, evidence from the truck accident scene such as police reports, witness statements, and, if available, footage from traffic cameras can be crucial.
In many truck accident cases, victims must deal directly with the trucking company's insurance company. This can be a challenging task, as insurance adjusters often try to minimize payouts. A personal injury attorney with experience in truck accident cases can help navigate these negotiations and ensure your rights are protected.
Compensation in a Truck Accident Case
The goal of a personal injury claim is to compensate the accident victim for their losses. In a truck accident case, this can include:
Medical Expenses – This covers all healthcare costs related to the accident, from emergency care to ongoing treatment and rehabilitation.
Lost Wages – If the injuries from the accident prevent you from working, either temporarily or permanently, you may be entitled to recover lost income.
Pain and Suffering – This is a form of compensation for the physical pain and emotional distress caused by the accident and subsequent injuries.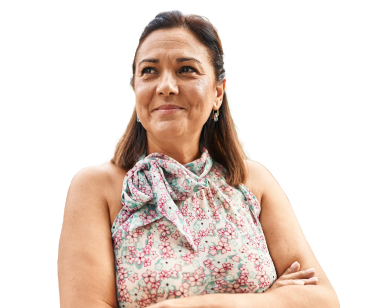 From the initial call to updates on your case status, we are here to get you answers.
Immediate Steps to Take After a Truck Accident
The aftermath of a truck accident can be confusing and overwhelming. But what you do in these moments can significantly affect your future claim. Here is a step-by-step guide to help you navigate through this challenging time.
Call 911 – The first thing to do after a truck accident is to call 911, irrespective of the accident's severity. By law, any accident causing significant property damage, injury, or death must be reported to the police. Moreover, the police report serves as a valuable piece of evidence in your claim.
Seek Medical Attention – Your health and safety should be your top priority. If you're severely injured, wait for emergency medical services to arrive. Even if you believe your injuries are minor or non-existent, it's essential to get checked by a medical professional. Some injuries may not be apparent immediately after the accident due to adrenaline or shock. Also, insurance companies may argue that your injuries are unrelated to the accident if you don't seek prompt medical attention.
Document the Scene and Gather Evidence – If you're physically able, try to document the accident scene. Take photographs and videos of the accident scene, your injuries, damages to your vehicle, and any other property damage. Gather the contact information of the truck driver and any witnesses. If there are any visible signs that contributed to the accident, such as skid marks, traffic signs, or poor road conditions, be sure to document these as well.
Notify Your Insurance Company – Inform your insurance company about the accident as soon as you can. However, be cautious in your communication. Stick to the facts and avoid speculating about fault or discussing the extent of your injuries. Anything you say can be used against you later in the claims process.
Schedule a Free Consultation – Lastly, get in touch with a trusted law firm like The Law Place to schedule a free consultation. They can provide you with guidance on your potential claim, your rights, and the steps you should take next. Having legal counsel early in the process can significantly affect the success of your claim.
The Role of a Truck Accident Lawyer
Navigating a truck accident claim can be complex and challenging, especially when dealing with large trucking companies like CRST International.
An experienced law firm can play a crucial role in your case. A truck accident lawyer can help gather evidence, negotiate with insurance companies, and represent you in court if necessary. They will be dedicated to proving fault, holding the responsible parties accountable, and securing maximum compensation for your losses.
The Law Place Difference
When it comes to truck accidents in Florida, The Law Place stands out in handling such cases. Our team of personal injury attorneys has extensive experience dealing with truck accidents, including those involving large commercial vehicles from CRST International.
We offer a free consultation to discuss your case and guide you through your legal options. Our commitment is to fight for your rights and help you navigate the complexities of your case. We operate on a no-win, no-fee basis, meaning that you only pay if we successfully recover compensation on your behalf.
At The Law Place, our priority is you – the injured party. We work tirelessly to ensure that those responsible for your accident are held liable, and we strive to secure the compensation you need to recover and move forward. Let us carry the legal burden so you can focus on your recovery.
CRTS International Truck Accident Lawyer Florida FAQ
I was involved in a trucking accident with a CRST International truck, and I'm partially at fault. Can I still file a personal injury case in Florida?
Yes, you can. Florida operates under a system of modified comparative negligence, which was put into effect on March 24, 2023. This means that even if you are partially at fault for the accident, you may still be eligible to recover damages. However, your compensation may be reduced by your percentage of fault. And if your fault is more than 50%, you might not be able to recover damages at all. It's crucial to consult with an experienced attorney who can help you understand your rights and the potential impact of the comparative negligence law on your case.
How soon should I file a personal injury claim after a truck accident caused by a CRST International driver?
It's crucial to act promptly if you're considering a personal injury lawsuit. As of March 24, 2023, Florida has a two-year statute of limitations for personal injury cases. This means you have two years from the date of the accident to file a lawsuit. If you miss this deadline, you may lose your right to seek compensation. An experienced truck accident attorney can help ensure all necessary actions are taken within this timeframe.
Are truck drivers subject to specific regulations in Florida?
Yes, truck drivers in Florida must adhere to both federal regulations enforced by the Federal Motor Carrier Safety Administration (FMCSA) and state laws. These regulations cover aspects such as licensing, maintenance and inspection of the truck, weight limitations, and hours of service to prevent driver fatigue.
Should I contact the trucking company after the accident?
It's generally recommended that you avoid speaking with the trucking company or their insurance provider before speaking with an attorney. Anything you say could potentially be used against you later in the claims process. An attorney can guide you through these interactions and advocate on your behalf.
How can a law firm like The Law Place help in a truck accident case?
The Law Place offers an extensive team approach, where every case is considered by the entire team. They can help by conducting an independent investigation, dealing with insurance companies, negotiating settlements, and, if necessary, representing you in court. Their attorneys understand the complexities of truck accident cases and can provide the necessary support and guidance during this difficult time.
Taking the Wheel: Navigating Your CRST International Truck Accident Claim
Navigating the aftermath of a truck accident can be an overwhelming journey. However, it's important to remember that you don't have to travel this path alone. A truck accident involving a commercial vehicle from CRST International carries with it significant complexities – from determining liability to dealing with insurance companies and legal proceedings.
In the face of these challenges, having experienced legal assistance can make a world of difference. A knowledgeable personal injury attorney can guide you through the legal labyrinth, shoulder the burden of negotiating with insurance adjusters, and fight to ensure you receive the maximum compensation you're entitled to.
If you or a loved one has been involved in a truck accident with a CRST International vehicle, don't hesitate to reach out for help. The Law Place offers a free consultation to discuss your case and your legal options. Our dedicated team of truck accident lawyers is ready to stand by your side and advocate for your rights. Arrange a free consultation with one of our Florida truck accident lawyers, and let us help you steer your claim to a successful resolution.