Trucking companies like Covenant Tr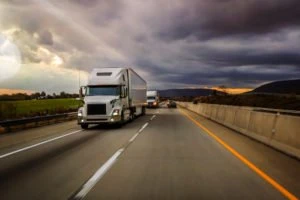 ansport play a pivotal role in this industry. They are responsible not just for the safe and timely delivery of goods, but also for ensuring the safety of their truck drivers and all other road users. This includes hiring qualified drivers, maintaining their fleet of semi-trucks, and ensuring adherence to federal regulations, including the hours-of-service regulations.
If you've been a victim in a truck accident involving Covenant Transport or any other trucking company, The Law Place can be your beacon in the often turbulent waters of the legal system. The Law Place is not just another law firm; we are a powerhouse of Florida attorneys with over 75 years of combined experience and a firm commitment to securing justice for our clients. We have worked diligently in the legal sector across multiple counties in Florida and even in various Federal Courts. The majority of our attorneys boast a perfect AVVO rating of 10.0 – a testament to their relentless trial skills, tenacity, and client satisfaction.
When it comes to dealing with commercial truck accidents, we understand the complexity and gravity of these cases. Truck accidents often involve multiple parties, extensive federal regulations, and insurance companies eager to limit their liability. Therefore, victims need a competent and seasoned Florida personal injury lawyer – and that's where we come in.
Commercial Truck Accidents – The Potential For Catastrophe
When considering the nature of truck accidents, it is important to recognize their potential severity and complexity. Truck accidents, involving semi-trucks, commercial vehicles, and tractor trailers, are often more disastrous than regular passenger vehicle accidents due to the significant size and weight disparity. A fully loaded commercial truck can weigh up to 80,000 pounds, compared to the average car weight of around 3,000 pounds. This mass difference can lead to devastating consequences for the occupants of smaller vehicles involved in an accident with a semi-truck.
Another distinctive characteristic of truck accidents is the complexity of establishing liability. A truck accident may not only involve the truck driver but also the trucking company, the owner of the truck, the company responsible for the truck's maintenance, and potentially the company that loaded the truck's cargo. Each of these entities could be held partially or fully liable for the accident, depending on the circumstances. For example, if the accident was caused by a brake failure, the company responsible for the truck's maintenance could be held liable. If the accident was due to improperly loaded cargo, the company responsible for loading the truck may be held accountable.
Furthermore, truck drivers and the trucking companies they work for are required to adhere to a complex web of federal and state regulations designed to ensure safety on the roads. This includes restrictions on driving hours to prevent fatigue, regular inspections, and maintenance of vehicles and mandatory drug and alcohol testing for drivers. Non-compliance with any of these regulations could contribute to an accident and may therefore affect the determination of liability.
Overall, truck accidents involve more significant damages, more complicated legal issues, and often multiple parties, making the need for a skilled and experienced truck accident lawyer paramount for victims seeking compensation.
Our team of dedicated attorneys fight and win for Floridians.
Common Causes of Truck Accidents
Truck accidents can occur for a variety of reasons, many of which revolve around the negligence or misconduct of the truck driver or the trucking company. One of the most prevalent causes is driver negligence, which can encompass a wide range of behaviors, including speeding, distracted driving, and violation of traffic rules. A driver who fails to maintain their lane, for example, or who drives recklessly in poor weather conditions, can easily cause a serious accident.
Federal Motor Carrier Safety Administration (FMCSA) explains that driver fatigue is a significant contributor to truck accidents. Despite federal regulations limiting the number of hours a truck driver can operate without rest, some drivers or trucking companies violate these rules, leading to drowsy driving incidents. Fatigue can slow reaction time, impair judgment, and in the worst cases, lead to a driver falling asleep at the wheel.
Substance abuse is another common cause of truck accidents. Whether it's illegal drugs, prescription medication, or alcohol, impaired driving can have deadly consequences when a large commercial vehicle is involved. Despite mandatory drug and alcohol testing, some truck drivers continue to operate their vehicles while under the influence, putting everyone on the road at risk.
Additionally, a lack of proper training can also lead to serious truck accidents. Driving a semi-truck or tractor-trailer requires specific skills and knowledge, which includes understanding how to load and balance cargo, maneuver in tight spaces, and react in emergency situations. If a trucking company fails to adequately train its drivers, it may be held liable for any accidents that result from this oversight.
In all these situations, truck accident victims often face life-altering injuries or losses, reinforcing the necessity for experienced legal representation like a covenant transport truck accident lawyer in Florida to navigate the complex litigation process.
The Role of The Law Place as Your Covenant Transport Truck Accident Lawyer in Florida
When you're the victim of a truck accident, the immediate aftermath is overwhelming. You are faced with medical bills, lost wages due to missed work, not to mention the physical pain and emotional trauma. This is where a Covenant Transport truck accident lawyer in Florida from The Law Place can step in and alleviate some of this stress. Our attorneys are adept at navigating the labyrinth of legal proceedings that typically follow a truck accident.
The process starts with a thorough investigation. A seasoned truck accident lawyer from our team will gather all the relevant evidence from the accident scene, police reports, witness testimonies, and even accident reconstruction if necessary. This evidence will play a crucial role in establishing the negligence or intentional misconduct of the truck driver, the trucking company, or any other parties that might have contributed to the accident.
In addition, your truck accident lawyer will deal with insurance companies for you. Often, insurance companies will try to minimize their liability and offer settlements that do not adequately cover the damages suffered. Your personal injury lawyer will negotiate assertively with these companies, aiming to secure the highest possible compensation for your injuries, property damage, and other losses.
Perhaps most significantly, the legal team at The Law Place recognizes the crucial role of holding trucking companies accountable via a personal injury claim. This not only aids in obtaining rightful compensation for the victims but also helps to enforce safety regulations within the trucking industry. We diligently work to uncover any violations of federal motor carrier safety administration guidelines or any instances of driver negligence.
The aftermath of a truck accident can be daunting, but with The Law Place at your side, you are not alone. We're here to fight for your rights, to hold the negligent parties accountable, and most importantly, to help you recover and move forward with your life.
We're Florida's top litigation team with over 75 years of combined experience
Damages in a Truck Accident Case
In the wake of a trucking accident, victims may be eligible to pursue compensation for their losses, also known as damages. The extent and type of these damages often depend on the nature of the injury, its impact on the victim's life, and the specifics of the accident itself.
Personal injury claims and wrongful death suits are the two primary legal avenues for seeking damages after a truck accident. Personal injury claims are typically filed by the injured party (or parties), aiming to recover expenses related to the accident and its aftermath. Wrongful death suits, on the other hand, are filed by the family or estate of a victim who was fatally injured in the accident.
Economic damages, also known as compensatory damages, are intended to compensate the victim for measurable financial losses. These commonly include medical expenses for treatments, surgeries, medications, rehabilitation services, and future medical costs if the injury is long-term or permanent. Lost wages due to time off work, decreased earning capacity if the victim cannot return to their previous job, and property damage are also recoverable under economic damages.
Non-economic damages address the more subjective, non-monetary consequences of an accident. They can include pain and suffering, emotional distress, loss of enjoyment of life, and, in the case of wrongful death claims, loss of companionship. These damages can be difficult to quantify but play a significant role in compensating for the physical and emotional trauma endured by the victim.
Lastly, punitive damages may be awarded in cases where the defendant's actions were especially reckless or intentionally harmful. The purpose of punitive damages is not to compensate the victim, but rather to punish the defendant and deter similar behavior in the future. Gross negligence or intentional misconduct on the part of the truck driver or trucking company, if their behavior has led to trucking accidents, might open the door for punitive damages.
It's important to note that calculating damages is a complex task best left to a skilled semi truck accident attorney. Dedicated truck accident lawyers can ensure all costs the truck accident victim may suffer, both current and future, are considered and help secure the full compensation you deserve from the insurance company.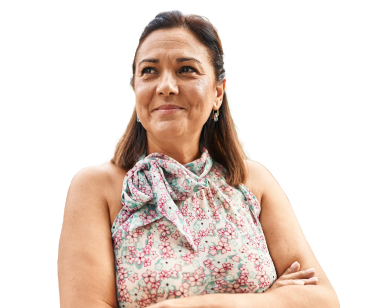 From the initial call to updates on your case status, we are here to get you answers.
FAQs: Answering Your Questions About Covenant Transport Truck Accidents in Florida
What should I do immediately after a truck accident?
Your health and safety should be your priority. Call 911 to report the accident and receive medical treatment, even if you don't think you've been seriously injured. Some injuries, like soft tissue injuries, may not show symptoms immediately. Document the accident scene with photos or videos if it's safe to do so. Avoid discussing the accident or admitting fault. Contact a Covenant Transport truck accident lawyer in Florida as soon as possible to protect your rights.
How can a truck accident lawyer help me?
Truck accident cases are complex, often involving multiple parties and layers of federal regulations. A truck accident lawyer can navigate these complexities on your behalf. They can help gather evidence, identify liable parties, communicate with insurance companies, calculate your damages, and represent you in negotiations or at trial.
Who can be held liable in a truck accident?
Several parties could be sued in a truck accident case. These include the truck driver, the trucking company, the vehicle or parts manufacturer, the cargo loader, or even a third-party maintenance provider. Determining liability requires a thorough investigation and understanding of trucking industry regulations.
What damages can I recover in a truck accident claim?
You may be able to recover both economic and non-economic damages. Economic damages compensate for financial losses such as medical expenses, future medical costs, lost wages, and property damage. Non-economic damages compensate for pain and suffering, emotional distress, and loss of enjoyment of life. In some cases, punitive damages may also be awarded if the defendant's actions were especially reckless or harmful.
How long do I have to file a truck accident claim in Florida?
The statute of limitations for personal injury cases in Florida typically allows you two years from the date of the accident to file a personal injury lawsuit. If you lost a loved one in a truck accident, the window for a wrongful death claim is generally two years. However, each case is unique, and certain circumstances may extend or shorten these deadlines. Consult with a lawyer promptly to avoid missing important filing deadlines.
How can I afford a truck accident lawyer?
At The Law Place, we work on a contingency fee basis. This means that you pay nothing unless we win your case. We believe everyone deserves high-quality legal representation, regardless of their financial situation.
Can I still recover damages if I was partially at fault for the accident?
Florida follows a pure comparative negligence rule. This means that even if you were partially at fault for the accident, you could still recover damages. However, your compensation would be reduced by your percentage of fault.
How can The Law Place help me if I'm involved in a truck accident with Covenant Transport?
The Law Place is not just an ordinary law firm. Our attorneys combine over 75 years of experience to help truck accident victims. We have extensive experience dealing with trucking companies, insurance companies, and navigating federal regulations. We take our role as advocates very seriously and will fight relentlessly for the compensation you deserve.
Take the First Step Towards Justice: Reach Out to The Law Place Today
Truck accidents, particularly involving major trucking companies like Covenant Transport, can leave victims facing significant physical, emotional, and financial hardships. The pursuit of justice can feel daunting amidst these challenges. However, you don't have to navigate this complex landscape alone. The Law Place is here to offer support, guidance, and relentless advocacy every step of the way.
As your trusted Florida truck accident lawyers at The Law Place, we are equipped with the skills, experience, and dedication to help you hold the responsible parties accountable and secure the compensation you deserve. We aim to lighten your burden during this challenging time, enabling you to focus on what truly matters: your recovery.
Our attorneys, like the seasoned David Haenel with his perfect 10.0 AVVO rating, are well-versed in all facets of truck accident claims, from investigating the accident scene and gathering evidence to negotiating with insurance companies and fighting for fair compensation in court. We are thorough in our approach, leaving no stone unturned in the quest for justice for our clients.
We are also committed to a transparent and client-focused approach. At The Law Place, when you hire us, you are not just hiring one attorney but a team of skilled and dedicated professionals working together on your case. This collaborative approach has proven to be invaluable for our past clients.
It's crucial to act swiftly following a truck accident to protect your rights and increase your chances of achieving a favorable outcome. The sooner we can start gathering evidence and building a strong case on your behalf, the better.
Remember, we work on a no-win, no-fee basis. This means you pay nothing unless we win your case. Our dedicated team of attorneys is available 24/7 for a free, no-obligation consultation to review your case and answer your questions.