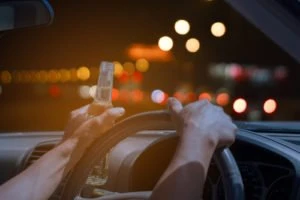 Drunk driving remains a serious issue across the United States, but the situation is particularly alarming in Florida. The state consistently ranks high in the number of drunk driving accidents, leading to devastating impacts on innocent lives every year. When an impaired driver takes the wheel, the risks of car accidents, serious injuries, and even fatalities dramatically increase. Whether it's a minor fender-bender or a catastrophic collision, the aftermath of an accident involving a drunk driver can be life-altering.
This issue becomes even more complex when we dive into the realm of personal injury claims. In Florida, if you are a victim of a drunk driving accident, you're entitled to seek compensation for the damages and injuries you've sustained. However, navigating the legal intricacies of such cases can be overwhelming, especially when you're trying to recover from the physical and emotional trauma.
This is where The Law Place steps in. Our dedicated team of personal injury attorneys has a wealth of experience in handling drunk driving cases. We understand the challenges you're up against – from dealing with insurance companies to gathering evidence to prove the at-fault driver's negligence.
At The Law Place, we operate on a 'no win, no fee' basis, which means you pay nothing unless we win your case. We offer a free consultation where we can discuss your case, answer your questions, and provide guidance on the next steps. This initial consultation is completely free and without obligation. With the help of a Florida personal injury lawyer, you can focus on your recovery while we fight for the justice and compensation you deserve.
Remember, a drunk driving accident is not just a statistic – it is a catastrophic event that can result in severe, life-altering injuries. If you or a loved one has been affected by a drunk driver, you don't have to face this difficult time alone. Reach out to The Law Place today. Let us shoulder the legal burden so you can focus on your recovery.
The Reality of Drunk Driving Accidents in Florida
Florida, unfortunately, has a high incidence of drunk driving accidents. According to the Florida Department of Highway Safety and Motor Vehicles (FLHSMV), thousands of accidents occur each year as a result of drunk driving, leading to serious injuries and, in many cases, fatalities. These numbers are a stark reminder of the dangers posed by intoxicated drivers and the devastating consequences they can bring.
Serious Injuries and Fatalities Resulting from Drunk Driving Crashes
The impact of drunk driving crashes extends far beyond the initial accident scene. Victims of drunk driving accidents often suffer severe injuries. These can range from fractures and burns to traumatic brain injuries and spinal cord damage. In the most tragic cases, these accidents result in wrongful death, leaving families to grapple with the sudden loss of a loved one.
In addition to the physical injuries, victims often suffer emotionally. Post-traumatic stress disorder (PTSD) is not uncommon following a drunk driving crash, adding a further layer of complexity and hardship to the recovery process.
Our team of dedicated attorneys fight and win for Floridians.
Common Scenarios of a Drunk Driver Caused Car Accident
Drunk driving car accidents can occur under various circumstances. Often, these accidents happen late at night or in the early hours of the morning when bars and clubs close. A driver under the influence may display reckless behavior such as speeding, erratic lane changes, or failing to obey traffic signals, ultimately causing a collision.
Impaired drivers are less able to judge distances and react to sudden changes in the road or traffic conditions, making them a significant risk to other road users. In some cases, a drunk driver might swerve onto the wrong side of the road, causing a head-on collision with oncoming traffic.
Understanding the gravity of drunk driving accidents in Florida underscores the importance of legal assistance. If you or a loved one has been a victim of such an accident, it's crucial to enlist the help of an experienced car accident lawyer to navigate the car accident lawsuit timeline and seek the compensation you deserve.
Florida Law and Drunk Driving
In accordance with Florida Statute 316.193, if a driver has a blood alcohol concentration (BAC) of 0.08% or higher, they can be arrested for DUI. For drivers holding a commercial driver's license, the BAC threshold is lower at 0.04%. This limit is even lower for those under 21, where a BAC of 0.02% or above results in a DUI violation.
Penalties for DUI in Florida vary based on factors such as the offender's history, the BAC level at the time of the arrest, and whether the DUI accident resulted in property damage, injury, or death. Penalties can range from fines and license suspension to mandatory DUI school and even imprisonment.
Moreover, if a drunk driver causes an auto accident resulting in serious injuries or death, they may face severe criminal charges such as DUI manslaughter or vehicular homicide.
Explanation of Florida No-Fault Laws and How They Affect Car Accident Claims
Florida is a no-fault state, which means each driver's insurance company covers their own losses in most car accident cases, irrespective of who was at fault. Personal Injury Protection (PIP) in Florida is mandatory for all drivers, providing coverage for medical bills and lost wages following an accident, up to the policy limits.
However, Florida law allows accident victims to step outside the no-fault system and sue the at-fault driver directly if they sustained serious injuries. The threshold for a 'serious injury' includes significant and permanent loss of an important bodily function, permanent injury within a reasonable degree of medical probability, and significant and permanent scarring or disfigurement.
The Role of the Criminal Justice System in DUI Cases
While the criminal justice system plays a crucial role in punishing DUI drivers, it doesn't directly provide compensation to the accident victims. When a drunk driver is charged and convicted in criminal court, it serves as a form of societal retribution and deterrence but doesn't address the individual losses suffered by the victims.
The victims have to pursue a separate personal injury claim in civil court to seek compensation for their damages. The civil court system operates independently from the criminal justice system, and it's here that an experienced personal injury attorney can help accident victims recover damages for their medical bills, pain and suffering, and other losses.
Thus, if you are injured in a DUI accident, seeking assistance from a knowledgeable accident attorney could significantly aid in navigating through these legal complexities to recover financial compensation.
We're Florida's top litigation team with over 75 years of combined experience
Understanding Personal Injury Claims After a Drunk Driving Accident
After sustaining injuries from a drunk driving car accident, one of the crucial steps is filing a personal injury claim. Firstly, it's important to gather all relevant evidence from the accident scene. This may include photographs of the scene, vehicle damage, and injuries, witness statements, and a police accident report. This evidence plays a critical role in proving liability in your personal injury case.
Next, seek immediate medical attention, even if you think your injuries are minor. Some injuries may not be apparent right after the accident, and a delay in seeking medical attention can harm both your health and your potential injury claim.
With your evidence in hand and after receiving medical care, contact a personal injury lawyer who has experience in drunk driving accidents. Your attorney can guide you through the legal process, from filing your claim to negotiating with the insurance company, and if necessary, representing you in court.
Potential Recoverable Damages
Victims of a drunk driving accident may be entitled to several types of compensation, including compensatory and punitive damages.
Compensatory damages aim to make the injured party whole again and include both economic and non-economic damages. Economic damages are those that have a direct monetary value such as medical bills, lost wages, and vehicle damage. Non-economic damages, on the other hand, compensate for intangible losses like pain and suffering, emotional distress, and in severe cases, post-traumatic stress disorder (PTSD).
In addition to these, Florida law allows victims of drunk driving accidents to seek punitive or exemplary damages. These are awarded in cases where the conduct of the at-fault party, such as drunk driving, is deemed especially negligent or intentional.
Civil Court vs. Criminal Court in Drunk Driving Cases
The criminal and civil justice systems serve different purposes and operate independently of each other. Criminal court is where the state brings charges against a drunk driver. If convicted, the drunk driver faces penalties like fines, jail time, or community service. However, a criminal conviction does not directly benefit the victims of the drunk driving accident.
In contrast, civil court is where injured parties seek compensation for their losses caused by the accident. Even if the drunk driver is not convicted in criminal court, victims can still file a lawsuit in civil court. The standard of proof in civil cases (preponderance of the evidence) is lower than in criminal cases (beyond a reasonable doubt), so it's possible to win a civil case against a drunk driver even if the criminal case was not successful. An experienced personal injury attorney can guide victims through this process, aiming to recover maximum financial compensation.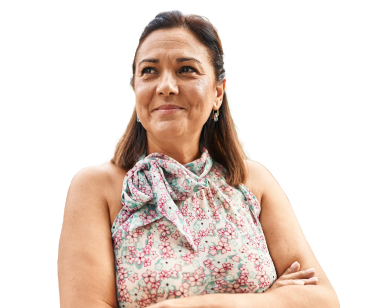 From the initial call to updates on your case status, we are here to get you answers.
The Role of Insurance Companies in Drunk Driving Accident Claims
Insurance companies play a pivotal role in drunk driving accident cases. After the accident, you'll likely be dealing with not only your own insurance company but also the drunk driver's insurance company. Florida operates under no-fault laws, meaning each driver's insurance company pays for their own injuries regardless of who was at fault. Your personal injury protection (PIP) coverage will cover a portion of your medical bills and lost wages, up to your policy's limit.
If your expenses exceed the PIP coverage, you may need to file a claim with the at-fault driver's insurance company to cover the remainder. It's important to note that insurance companies are businesses looking to protect their bottom line. Therefore, they may try to minimize the payout or deny the claim altogether. They may argue that the drunk driver wasn't entirely at fault, or even dispute the severity of your injuries and the necessity of your medical treatment.
The Challenge of Dealing with Insurance Companies
Dealing With Insurance Companies in Personal Injury Claims in Florida can be an arduous process, particularly when you're trying to
recover from a car accident caused by a drunk driver. Insurance companies may pressure you into accepting a quick, but often inadequate, settlement, or they may delay the settlement process. In some cases, the insurance company may deny the claim entirely.
Insurance companies have experienced lawyers working on their side, which is why it's crucial for accident victims to have their own legal representation. An experienced accident attorney understands the tactics that insurance companies often use and knows how to counter them effectively. They can handle all communications with the insurance company, gather necessary evidence to strengthen your claim, negotiate for a fair settlement, and even represent you in court if necessary.
Having an experienced car accident lawyer by your side can make the complex claim process easier and increase your chances of receiving the maximum compensation you're entitled to under Florida law. Remember, the primary goal is to ensure that the victims of drunk driving crashes get the full financial compensation they need to cover their medical bills, vehicle repairs, lost income, and any other losses they've suffered.
The Role of an Accident Lawyer in Drunk Driving Accident Cases
If you or a loved one has been involved in a drunk driving accident, you're likely facing a whirlwind of medical appointments, insurance calls, and police reports. This is where the assistance of a car accident lawyer can prove invaluable. They can handle the legal side of your situation, so you can focus on your recovery.
Car accident lawyers are well-versed in navigating the complexities of Florida law. They understand how to build a strong case that demonstrates the other driver's negligence and liability. This includes collecting evidence from the accident scene, gathering medical records to prove the extent of your injuries, and negotiating with insurance companies on your behalf.
An experienced car accident lawyer can also guide you through the process of filing a personal injury or wrongful death claim, and they can represent you in court if necessary. They can help you understand and fight for the full scope of damages you may be entitled to, including medical expenses, lost wages, pain and suffering, and in some cases, punitive damages.
The Law Place: Committed to Helping Accident Victims
At The Law Place, our team of experienced personal injury attorneys is dedicated to helping victims of drunk driving accidents. We understand the devastating impact these accidents can have on your life and your loved ones. Our attorneys work tirelessly to ensure that you receive the justice and compensation you deserve.
With our lawyers on your side, you'll have the peace of mind knowing that you have a strong advocate fighting for your rights. We are committed to holding drunk drivers accountable for their actions and helping you navigate the aftermath of a drunk driving accident.
The Impact of Drunk Driving on Personal Injury Claims in Florida FAQ
What steps should I take after being involved in a car accident caused by a drunk driver?
Following a car accident caused by a drunk driver, it's important to prioritize your safety first. Call 911 and seek immediate medical attention. Even if you think you are uninjured, some injuries may not manifest symptoms immediately. Next, report the accident to the police and ensure an official accident report is created. If possible, gather evidence from the accident scene like photographs, videos, and witness contacts. Lastly, reach out to a personal injury attorney, such as those at The Law Place, to guide you through the complex process of filing a car accident claim.
How does Florida law protect car accident victims involved in drunk driving accidents?
Florida law allows car accident victims to pursue compensation for injuries suffered due to the negligent actions of a drunk driver. This can include compensation for medical expenses, lost wages, pain and suffering, and, in some cases, punitive damages. Florida's no-fault laws also ensure that drivers are covered by their own insurance companies for basic expenses, regardless of who caused the accident.
If I am a passenger injured in a drunk driving accident, can I make a claim?
Yes, as a passenger in a car accident, you are entitled to seek compensation for your injuries. This can be pursued through the insurance of the driver, or in some cases, through your own insurance policy. The experienced attorneys at The Law Place can help navigate these complexities to ensure you receive the compensation you deserve.
Can the Law Place help if I'm facing charges for drunk driving?
Yes. The Law Place is well equipped to help with both sides of the coin in drunk driving cases. If you've been charged with a DUI, our experienced team can provide the legal defense you need. We will examine the circumstances of your arrest, scrutinize the evidence, and work to ensure your rights are fully upheld throughout the legal process. We believe in providing robust representation to our clients, regardless of the complexity of the situation. It's always best to seek legal counsel as soon as possible after an arrest to help ensure the best possible outcome.
The Lasting Impact of Drunk Driving and the Importance of Legal Representation
Drunk driving leaves more than just physical scars; it can also result in long-lasting psychological trauma. Victims may experience post-traumatic stress disorder (PTSD), which can affect their ability to work, interact with others, and even carry out daily tasks. The impact of a drunk driving accident can ripple out, affecting families and communities as well.
In the wake of a drunk driving crash, it's crucial to understand your rights and options under Florida law. An experienced personal injury attorney can help you navigate this complex legal landscape, ensuring you have the best possible chance to recover the compensation you deserve.
If you've been involved in a drunk driving accident in Florida, you don't have to face this challenge alone. Contact The Law Place today for a free consultation. Our experienced team of personal injury attorneys is ready to help you navigate your case, fight for your rights, and secure the maximum compensation you deserve.