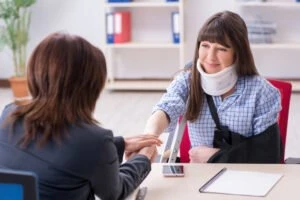 When you're injured, whether in a car accident or other unforeseen event, securing an adequate personal injury settlement becomes critical. It's not just about covering medical expenses, lost wages, and future damages – it's about obtaining justice and securing the financial resources needed for your recovery.
However, the negotiation process often presents complex challenges that can overwhelm individuals who lack experience in legal and insurance matters. Insurance companies employ skilled adjusters whose job it is to save their company money, often resulting in settlement offers that are less than adequate to cover the full extent of your damages. This is where the negotiations become crucial.
In such scenarios, having an experienced Florida personal injury lawyer on your side becomes imperative. They can guide you through the settlement negotiations, ensuring your interests are robustly represented. At The Law Place, our skilled personal injury attorneys are adept at handling these negotiations, navigating the complexities of the insurance landscape, and tirelessly advocating for fair compensation. If you're dealing with a personal injury case in Florida, don't face it alone – contact us today to help you secure the settlement you deserve.
What is a Personal Injury Settlement
A personal injury settlement signifies an agreement between the person injured (the plantiff) and the insurance company representing the party at fault (the defendant). The agreement aims to provide the injured party with a specific sum of money, known as the settlement, in exchange for dropping the personal injury case against the defendant. This process circumvents the need for a trial, saving time, effort, and resources for both parties involved.
A crucial aspect of personal injury settlements is the wide range of compensations they encompass. These compensations, or damages, may be tangible, such as medical expenses and lost wages, or intangible, like emotional distress and pain and suffering.
Medical expenses typically include bills for immediate medical treatment, ongoing care, and future treatments related to the injury. Lost wages compensate for the earnings you missed out on due to your inability to work after the injury, while future lost wages account for potential income you may lose if your injury causes long-term or permanent disability.
In addition to these, emotional distress is a form of compensation that accounts for psychological impacts, such as anxiety, depression, or post-traumatic stress disorder. Pain and suffering refer to the physical discomfort and reduced quality of life the victim may experience following the accident.
The goal of a personal injury settlement is not just to return you to your pre-accident state financially, but also to account for the turmoil and pain the accident has caused in your life. However, it's essential to remember that insurance companies might not initially offer a fair settlement that fully covers these areas. They aim to minimize their payout and may underestimate the scope of your injuries or the impact they have on your life.
In these circumstances, pursuing fair compensation becomes pivotal. Fair compensation should reflect the actual damages, including those that affect your life's quality, like emotional distress and pain and suffering. It's not just about the dollar value but about acknowledging the full extent of the impact the accident and injuries had on your life.
An experienced attorney can help determine a reasonable settlement value and fight to ensure that you are fairly compensated. They can guide you through this complex process, ensuring you are not shortchanged and get the settlement that fully covers your losses and pain.
Our team of dedicated attorneys fight and win for Floridians.
The Role of the Demand Letter
The demand letter represents a crucial step in personal injury settlement negotiations. Serving as an initial formal statement of your claim, it establishes the stage for negotiations by providing a comprehensive account of the accident, your injuries, and the compensation you seek. The letter is addressed to the insurance company of the party at fault and is typically drafted by your attorney.
The demand letter should meticulously detail the incident causing the injury, the specific injuries sustained, medical treatments received, and the ongoing and future implications of these injuries. It must articulate your demand for compensation for medical expenses, lost wages, pain, suffering, and any other damages resulting from the accident.
Importantly, the demand letter should encompass relevant supporting evidence that substantiates your claim. This evidence can take many forms, such as medical records, witness statements, accident scene photos, and any other evidence that supports your case. Medical records are particularly crucial as they provide concrete proof of the injury's extent and the necessity of your treatments. Witness statements can validate your account of the accident and strengthen your position.
An attorney's role in crafting the demand letter is paramount. The letter's contents must be persuasive and robust, balancing a thorough account of the incident and your damages with a compelling argument for your compensation demand. Skilled personal injury attorneys, like those at The Law Place, have the experience and expertise to draft powerful demand letters that significantly enhance your prospects of securing a fair settlement.
Remember, a well-crafted demand letter not only provides the starting point for settlement negotiations but also serves as a substantial piece of evidence should your case proceed to trial. As such, enlisting an attorney's assistance to ensure your demand letter effectively conveys the full extent of your claim is not just a negotiating tactic; it's a strategic move for your personal injury case.
The Negotiation Process
Once the insurance company receives the demand letter, the negotiation process for your personal injury settlement begins. At the center of this process is the insurance adjuster. Adjusters are skilled negotiators, trained to minimize the insurance company's payout. It is vital to remember this dynamic during settlement negotiations; it reinforces the importance of retaining an experienced attorney to advocate on your behalf.
The first offer made by the insurance adjuster is often lower than the reasonable settlement value of your case. This is just a negotiating tactic from the insurance company, intending to test if you understand the true value of your claim. Experienced attorneys recommend not accepting the first offer and being prepared with a minimum settlement figure. This minimum settlement figure – ideally determined with the help of your attorney – provides a benchmark that guides the negotiation process, ensuring that you are adequately compensated for your injuries.
Understanding the reasonable settlement value of your claim is an integral part of the negotiation process. This figure isn't a random number; it's determined by various factors, including the severity of your injuries, the impact on your quality of life, lost wages, medical expenses, and whether negligence was clearly established. It can also consider future damages like ongoing medical treatment, future lost wages, and long-term suffering.
During negotiations, it's essential to emphasize emotional points. For instance, the adjuster should be made aware of the pain and suffering you have endured as a result of the accident. If a child suffered due to the incident or if the injury interfered with your ability to engage in activities you once enjoyed, these points should be stressed. Emotional distress, while more challenging to quantify than medical expenses or lost wages, is a legitimate part of your claim and should be factored into your demand.
The negotiation process is a delicate dance of back-and-forth communication between your attorney and the insurance adjuster. In some cases, it may involve letters, phone calls, and meetings until both parties agree on a good settlement amount. This process requires patience, skill, and a deep understanding of personal injury law.
To bolster your position, you should immediately confirm in writing whenever you reach a settlement agreement. It's essential that your attorney is experienced in these negotiations and can guide you to a fair settlement, or advise you when a lawsuit becomes necessary as a last resort. With The Law Place by your side, you'll have a legal professional guiding your steps towards a fair and just settlement, helping you to avoid common mistakes in personal injury claims in Florida.
We're Florida's top litigation team with over 75 years of combined experience
Tactics for Effective Negotiation
Negotiating a fair settlement in a personal injury case requires strategic planning, thorough preparation, and persuasive presentation of evidence. A vital part of this process involves showcasing the severity of your injury through concrete proof. Images of the accident scene, severe looking injuries, a smashed car, or any other evidence that highlights the serious nature of the incident can have a powerful impact during negotiations.
Medical records serve as an indispensable tool in demonstrating the extent of your injuries and their impact on your life. They offer a clear, unbiased account of your injuries, the necessary treatment, and the potential for future damages or complications. If the injury is expected to cause ongoing issues or require future medical care, this needs to be factored into the negotiation.
One of the most profound, yet often overlooked aspects of personal injury cases, is the pain and suffering experienced by the victim. This isn't just about physical pain; emotional distress and the psychological impact of the accident play a significant role in calculating a reasonable settlement. In negotiations, it's essential to underscore these points convincingly. Emphasize how the injury interfered with your everyday life, your work, your relationships, and any other aspects that were impacted.
In addition, discussing future damages can be a powerful negotiating tactic. If the accident left you with a severe, long-term injury that will require future medical treatment, this should be included in your claim. Adjusters often focus on immediate, actual damages, but your attorney should insist on including potential future damages in the negotiation.
One of the most compelling negotiation tactics, though often seen as a last resort, is being prepared to go to trial. While most personal injury cases are resolved through settlements, some cases necessitate a trial. If the insurance company refuses to offer a fair settlement, showing a willingness to proceed to court can put pressure on them to reconsider their offer.
Remember, every negotiation conversation, every letter responding to the adjuster's points, and every phone call is an opportunity to strengthen your case. But with a complex process like this, having a skilled personal injury attorney by your side can make all the difference.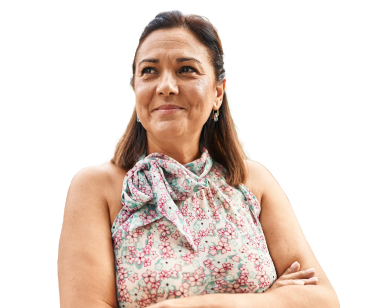 From the initial call to updates on your case status, we are here to get you answers.
Frequently Asked Questions
What is a fair settlement for a personal injury case?
There's no universal answer to this as the "fairness" of a settlement depends on numerous factors including the severity of injuries, the impact on your quality of life, medical expenses, lost wages, future damages, and more. An experienced personal injury attorney can help assess your case and estimate a reasonable settlement value.
Should I accept the first settlement offer?
Typically, the first settlement offer from an insurance company is often lower than the actual value of the claim, as they try to minimize their expenses. Unless your attorney advises otherwise, it's generally not recommended to accept the first offer.
How long do settlement negotiations take?
The length of settlement negotiations varies widely. It can take anywhere from a few weeks to several months or even years in some complex cases. Patience can be key in achieving a fair settlement.
What should I include in my demand letter?
A demand letter should provide a detailed account of the accident, your injuries, medical treatments received, lost income, and any other damages incurred. It should also include a dollar value for your claim. Having an attorney draft this letter can ensure it's comprehensive and compelling.
Can I negotiate a settlement on my own?
While it's possible to get a settlement without a lawyer it's generally not advised. Personal injury law is complex, and dealing with insurance adjusters who are skilled at minimizing payouts can be challenging. Having an attorney negotiate on your behalf can significantly increase your chances of receiving a fair settlement.
What if the insurance adjuster makes my claim seem weaker?
Insurance adjusters might use various tactics to devalue your claim. If the adjuster points out elements they believe make your claim weaker, do not accept these without consulting your attorney. They can help counter these points and negotiate effectively.
Remember, every personal injury case is unique, and this advice might not apply universally. Always consult a skilled personal injury attorney for advice tailored to your specific circumstances.
Navigating Negotiations with Confidence – Contact The Law Place Today!
Negotiating a fair settlement in a personal injury case in Florida can be an overwhelming task, particularly if you're dealing with the physical and emotional aftermath of an accident. It's a process that involves numerous stages and complex considerations. However, armed with the right information and strategies, you can navigate this process with confidence.
One of the key aspects of successful negotiation is understanding the full extent of your damages – both current and future – and being prepared to stand firm for what you deserve. It's also about tactfully navigating conversations with insurance adjusters, who are trained to minimize the payout amounts. Being prepared for these tactics, having the foresight to emphasize emotional points, and showing readiness to go to trial can significantly tilt the scales in your favor.
Yet, perhaps the most crucial step you can take towards securing a fair settlement is engaging the services of a skilled personal injury attorney, one experienced in personal injury claims. Having a seasoned legal professional like those at The Law Place on your side can make all the difference in your negotiation process and the eventual outcome when the time comes to seek compensation.
Remember, a fair settlement is not just about recovering the costs of medical bills or lost wages. It's about recognizing the full impact of the accident on your life and ensuring that you are fairly compensated for it. Let us help you in that journey. Reach out to The Law Place today, and let's start the process towards achieving the compensation you deserve.