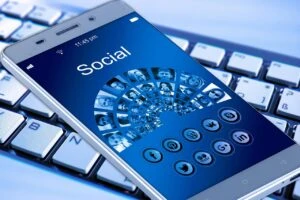 In the age of digital connectivity, social media has become an integral part of our daily lives. We share updates, photos, and engage in online conversations, often without considering the potential legal ramifications of these posts. However, if you're involved in a personal injury case in Florida, what you post on social media can significantly impact your claim. From innocent posts that depict your physical activities to accepting new friend requests, your online presence could be scrutinized and used against you.
That's why it's vital to have guidance from an experienced Florida personal injury lawyer, like those at The Law Place, who understand Florida law and can help you navigate through these complex issues. At The Law Place, we offer a free evaluation of your case and work on your behalf to fight for the compensation you deserve.
Social Media and Its Influence in Legal Proceedings
The Prevalence of Social Media in Modern Life Social media has become a significant part of our lives, with platforms like Facebook, Instagram, and Twitter acting as avenues for us to stay connected with friends and family. Sharing aspects of our lives, from major life events to everyday happenings, has become commonplace. But when you're involved in a Florida personal injury case, these innocent posts can become crucial pieces of evidence.
Anything posted on social media accounts is potentially discoverable and could be used as evidence in legal proceedings. In personal injury claims, the negligent party or their defense attorneys might scrutinize your social media posts for information that can discredit your claim or downplay your injuries. Even an innocent post about a day out with family or a check-in at a physical activity spot could be interpreted against you, jeopardizing the claims process and your potential for fair compensation. Therefore, it's essential to understand the impact your social media can have on your personal injury case.
Our team of dedicated attorneys fight and win for Floridians.
How Insurance Companies and Defense Attorneys Use Social Media
In a Florida personal injury case, the negligent party's insurance company will often leave no stone unturned in their attempt to minimize or deny your claim. They may scrutinize your social media accounts to uncover evidence that challenges your claim of being severely injured. For example, a photo or post about engaging in physical activity could be used to argue that your injuries are not as severe as stated.
Similarly, defense attorneys may comb through your social media posts, seeking evidence that can weaken your case. For instance, post pictures or status updates that contradict the extent of your injuries or imply that someone else's negligence did not cause the accident can significantly impact your claim. In some instances, they may even send friend requests (either directly or through dummy accounts) to gain access to your private posts. It's crucial to be aware of these tactics and consult an experienced personal injury attorney to guide you on best practices for social media usage during a personal injury lawsuit.
Common Social Media Mistakes in Personal Injury Cases
While it's natural to want to stay connected with friends and family, especially during challenging times, certain social media activities can unintentionally damage your personal injury claim. Common mistakes include posting about your accident, your injuries, medical treatment, or any other aspect of your legal proceedings. You might share an update to let your loved ones know you're okay or post about your recovery progress. Unfortunately, these seemingly innocent posts can be taken out of context and used against you.
For instance, even a simple picture of you smiling or enjoying time with family could be misconstrued to suggest that you're not suffering as much as you claim. Accepting new friend requests without vetting the sender could also be a mistake, as insurance adjusters or defense attorneys might use fake profiles to access your posts. It's vital to be careful and avoid posting anything related to your case on social media sites while your personal injury lawsuit is pending.
Lastly, deleting posts after the fact could also potentially be problematic. In some cases, courts might view this as an attempt to conceal evidence, leading to complications in your case. The best course of action is to consult with your Florida personal injury lawyer before making any changes to your social media profiles during the claims process.
We're Florida's top litigation team with over 75 years of combined experience
Best Practices for Social Media Use During a Personal Injury Case
While you may not need to completely abandon your social media accounts during a personal injury case, exercising caution is crucial. It's advisable to limit your activity, especially anything related to your accident, injuries, or legal proceedings. Be aware that everything you post, including photos, status updates, and even comments on others' posts, could potentially be used as evidence.
Do not accept friend requests from unknown individuals, as they could be attempts by insurance companies or defense attorneys gaining access to your private information. It's also wise not to discuss your case or injuries online, even in private messages. Additionally, avoid posting updates about your medical treatment, recovery progress, or any other aspect of your case.
While it may be tempting to share significant life events with friends and family, it's critical to remember that these posts could be misconstrued and harm your claim. Finally, refrain from deleting any existing posts or photos as it may be viewed as an attempt to hide evidence. Remember, once something is shared on social media, it can be challenging to erase it completely.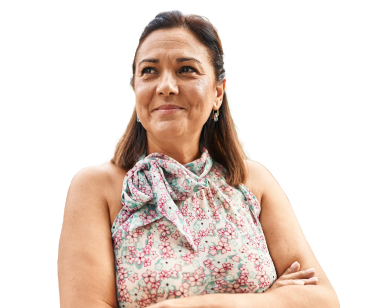 From the initial call to updates on your case status, we are here to get you answers.
The Role of a Personal Injury Attorney in Navigating Social Media Issues
Having an experienced personal injury attorney on your side can make a world of difference in how you navigate social media during your case. Florida personal injury attorneys understand the implications of social media in the legal landscape. They can provide detailed advice on what to post and what not to post, helping you avoid inadvertent mistakes that could jeopardize your claim.
Additionally, a Florida personal injury lawyer can caution you against strategies employed by defense attorneys, such as sending friend requests from dummy accounts. They can also instruct you on how to handle an existing post or information that could potentially harm your case.
In essence, a seasoned attorney doesn't just represent you in court; they guide you through every aspect of the claims process, ensuring you take steps that align with your best interests. Thus, their role is critical in helping you secure fair compensation for the injuries you've sustained due to someone else's negligence. Their knowledge of Florida law, coupled with a deep understanding of the social media landscape, is invaluable in navigating the often complex personal injury claims process.
How Social Media Can Impact Your Personal Injury Case in Florida, FAQ
I was in a car accident and want to post about it on my social media account. Should I?
As tempting as it might be to share your experience or vent your frustrations online, it's generally best to refrain from posting anything related to the accident. These posts can be used as evidence by insurance companies and defense attorneys, potentially undermining your claim. It's best to discuss your accident only with your personal injury attorney and the appropriate law enforcement and medical professionals.
Can private messages on my social media be used as evidence in my personal injury case?
In some circumstances, private messages on social media platforms could be accessed and used as evidence, especially if they pertain to the accident or injury. It is best to assume that anything you say or do online, including in private messages, could potentially become public. Therefore, refrain from discussing the specifics of your case or your injuries over private messages. Always consult with your attorney about any communication related to your case.
Should I deactivate my social media accounts until my personal injury case is resolved?
Deactivating your social media accounts might seem like a simple solution, but it's not always the best course of action. Courts may view this as an attempt to hide evidence. However, reducing your activity, being mindful of what you share, and tightening your privacy settings can be effective strategies. Consult with your attorney for the best advice specific to your case.
Can posts on my social media from before the accident affect my personal injury case?
Yes, posts from before the accident can affect your case. For instance, if you claimed severe back injuries from a car accident but had posts of heavy lifting at the gym a week before the incident, these could be used to dispute the severity of your injuries. Defense attorneys may argue that your injuries existed prior to the accident or are not as debilitating as you claim. Therefore, it's critical to consult with your attorney about your entire social media history and its potential impact on your case.
The other party involved in the accident sent me a friend request on social media. What should I do?
Be very cautious of accepting new friend requests while your personal injury case is ongoing, particularly from people you don't recognize. Sometimes, insurance adjusters or individuals connected with the other party may try to gain access to your social media content to collect information that could be used against you. To safeguard your interests, it's better to avoid adding new friends that you don't personally know or trust.
I've posted about my accident on social media already. Should I delete those posts?
While it might seem like a good idea to delete posts about your accident or injuries, it's crucial to consult with an experienced attorney before doing so. In some cases, deleting posts could be seen as destroying evidence, which could lead to legal complications. An attorney can guide you on the best course of action.
Can I be forced to provide my social media login details under a court order?
While it's possible for courts to order you to share social media content, it's much less common for them to demand login information. Usually, anything that is public on your profiles can be obtained by the other party. However, this area of law is continuously evolving, and the regulations can vary from one jurisdiction to another. That's why it's essential to have an experienced attorney who can advise you about the latest laws and how they apply to your case.
What qualities should I look for in an attorney to handle the impact of social media on my personal injury case?
When choosing a personal injury attorney, it's essential to look for someone who not only has extensive experience in personal injury law but also understands the intricacies of social media's impact on these cases. An experienced attorney will be able to guide you on what to post and what not to post on social media, and how to handle your social media accounts to best support your claim. They should also be able to anticipate potential issues related to social media and advise you on how to address them. Most law firms offer free consultations so you can ask questions to potential attorneys before you make a decision.
Guard Your Case, Guard Your Posts: Protecting Your Personal Injury Claim in the Digital Age
In conclusion, we live in an era where our social media activity can significantly impact real-world scenarios, including personal injury cases in Florida. From insurance companies trawling through your posts, to defense attorneys using your online activity as a tool to undermine your claim, the digital footprint you leave can either help or hinder your case.
Being mindful of your social media presence during a personal injury claim is as critical as seeking immediate medical attention or gathering evidence after an accident. It's essential to follow best practices, such as limiting your posts, being wary of new friend requests, and refraining from discussing your case online. Remember, even innocent posts can potentially be misconstrued and used against you.
At this juncture, having a seasoned personal injury attorney from The Law Place becomes a necessity, not an option. Our team has a firm grasp of Florida law, and we understand the intricate ways in which social media can impact your personal injury case. We don't just offer legal representation; we provide comprehensive guidance, right from how to handle your social media accounts to crafting a strong case for fair compensation.
At The Law Place, we're more than attorneys. We're your allies in the fight for justice. Our team-based approach, combined with over 75 years of combined experience, positions us uniquely to handle your personal injury case. With our representation, you can navigate the claims process confidently, knowing that your case is in capable hands.
Remember, your path to rightful compensation begins with a call. Reach out to The Law Place today for a free evaluation. We're here to help you secure the justice you deserve.