Distracted driving is a major public safety concern in Florida, responsible for countless auto accidents each year. It is a broad term that encompasses anything that diverts a driver's attention from the road. Whether it involves texting and driving, adjusting the radio station, or simply losing focus, distracted driving can have devastating consequences.
In the blink of an eye, a distracted driver can cause a serious car accident, inflicting substantial harm and distress upon unsuspecting car accident victims. Dealing with the aftermath of such an event can be overwhelming – managing medical bills, handling property damage, and the emotional toll that follows. This is where personal injury claims come into play. By filing a personal injury lawsuit, victims of distracted driving accidents can seek financial compensation to cover their losses.
Navigating this process, however, can be complex. That's why having experienced car accident lawyers, like those at The Law Place, by your side is so crucial. With over 75 years of combined experience, our legal team has the knowledge and skills needed to guide you through every step of your personal injury case. We're committed to helping accident victims pursue the compensation they deserve on a no-win, no-fee basis.
Contact us today for a free consultation to discuss your case and learn more about your legal options.
Understanding Distracted Driving
In the realm of road safety, 'distracted driving' refers to any activity that diverts a driver's attention from the primary task of driving. Distracted driving car accidents often result from three major types of distraction: cognitive distractions, visual distractions, and manual distractions.
Cognitive distractions occur when the driver's mind isn't focused on driving. This could involve daydreaming, being absorbed in an intense conversation, or simply being preoccupied with personal, family, or work-related issues. Although less obvious than other forms, cognitive distraction is a serious problem as it takes the driver's attention away from the task of operating the vehicle.
Visual distractions involve any activity that takes the driver's eyes off the road. This can include looking at a GPS device, glancing at an incident on the side of the road, or even reading an instant message on a cell phone. When a driver is not watching the road, they are not able to react to sudden changes, increasing the risk of an accident.
Manual distractions involve those actions where a driver takes one or both hands off the steering wheel. This could be while eating, drinking, adjusting the radio station, or using a handheld device. These distractions reduce the driver's control over the vehicle.
In an effort to combat the dangers of distracted driving, Florida law has specific regulations in place. Texting while driving, a common and dangerous distraction, is a primary offense in the state. This means law enforcement officers can stop and ticket drivers solely for texting behind the wheel. Understanding these laws and the grave consequences of distracted driving is crucial to prevent future accidents and improve road safety.
Our team of dedicated attorneys fight and win for Floridians.
Distracted Driving and Car Accidents
The dangers of distracted driving cannot be understated; it leads to countless auto accidents each year in Florida. The moment a driver takes their eyes off the road, hands off the wheel, or mind off driving, the risk of an accident significantly increases.
One of the most common distractions, and perhaps the most dangerous, is texting and driving. When drivers send or read a text message, they're not paying attention to the road, other vehicles, pedestrians, or unexpected obstacles. It's not uncommon for distracted drivers to miss a red light or fail to notice a car coming to a complete stop in front of them. These oversights can result in serious or even fatal accidents.
Other distractions such as changing the radio station, using a handheld device for navigation, or eating while driving can be just as risky. Even taking your hand off the steering wheel to adjust the air conditioning can increase the chance of a driving accident.
The devastating consequences of distracted driving accidents are manifold. They range from minor property damage to severe injuries, and in the worst cases, death. Victims of these accidents often have to deal with significant medical expenses, financial losses due to lost wages, and the emotional trauma of the incident. With such grave outcomes, it's clear why it's so important to eliminate distractions while driving.
Distracted Driving and Personal Injury Claims
In the realm of personal injury law, negligence plays a significant role in determining who is at fault for an accident. In the context of a distracted driving accident, the at-fault driver is typically the one who was not paying attention to the road. If you can establish that the other driver was distracted, you may be able to pursue compensation for your medical bills, lost wages, property damage, and other related expenses.
Evidence is crucial in proving distracted driving. Cell phone records, for instance, can show if the other driver was texting or on a call at the time of the accident. This can be strong evidence of negligence. Additionally, law enforcement officers who arrive at the scene of the accident can also provide crucial insights. They may note any signs of distracted driving, like a cell phone near the driver's seat or in the driver's hand, in their official report.
It's important to note that the process of gathering this evidence can be complex. Insurance companies often resist these claims, and obtaining cell phone records typically requires legal assistance. However, with the right personal injury attorney by your side, you can effectively navigate these challenges and strengthen your claim.
We're Florida's top litigation team with over 75 years of combined experience
How to Pursue Compensation After a Distracted Driving Accident
If you've been involved in a distracted driving accident, you may be eligible to pursue compensation for your losses. Compensation in such cases typically falls under the category of compensatory damages. These aim to financially restore you to the position you were in before the accident. They can include:
Medical Expenses – This encompasses bills for immediate medical treatment following the accident, ongoing care needs, rehabilitation costs, and even future medical expenses related to the accident.
Lost Wages – If the accident caused you to miss work or reduces your ability to earn income in the future, you can seek compensation for these lost wages.
Property Damage – If your vehicle or other personal property was damaged in the accident, compensation can cover repair or replacement costs.
Navigating the claims process and negotiating with insurance companies can be challenging, especially when you're dealing with the aftermath of a car accident. That's why it's essential to hire experienced car accident lawyers. They understand the ins and outs of Florida law, can help gather evidence to substantiate your claim, and can ensure that your rights are protected throughout the process. The right legal representation can make a significant difference in your ability to secure fair compensation after a distracted driving accident.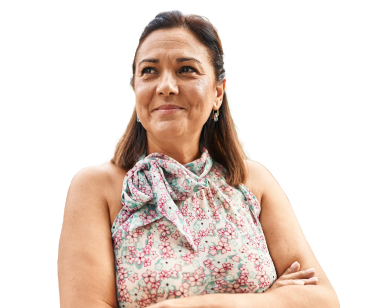 From the initial call to updates on your case status, we are here to get you answers.
The Role of The Law Place in Distracted Driving Personal Injury Cases
At The Law Place, we are dedicated to helping victims of distracted driving accidents pursue the compensation they rightfully deserve. Our legal team, with over 75 years of combined experience in Florida law, is well-versed in the complexities of personal injury cases. We understand how devastating such accidents can be and how crucial it is to have strong evidence to build a solid case.
One of our primary roles is to help gather evidence that strengthens your claim. This can range from cell phone records and law enforcement officer reports to witness statements and medical bills. Proving that the other driver was distracted and thus at fault is crucial in establishing negligence and securing compensation.
We can also guide you through the claims process and handle negotiations with the insurance company. Insurance companies often attempt to minimize the payout, but we strive to ensure that our clients receive fair compensation for their injuries, property damage, and other financial losses.
At The Law Place, we believe in justice and preventing future accidents caused by distracted driving. That's why we work tirelessly on behalf of our clients. We use a team-based approach, allowing you to benefit from our collective knowledge, but we also ensure a single lawyer is committed to guiding you throughout your case.
Many of our attorneys hold a perfect AVVO rating of 10.0, demonstrating their competence and dedication to upholding the highest legal standards. We are prepared to put our knowledge and experience to work for you, providing the support and representation you need in this challenging time.
Through our diligent efforts, we aim to hold distracted drivers accountable for their actions and hopefully prevent future accidents. With our assistance, victims of distracted driving accidents can focus on their recovery while we handle the legal complexities of their personal injury case.
Distracted Driving and Personal Injury Claims in Florida
What steps should I take following an auto accident caused by a distracted driver in Florida?
Following an auto accident, it's crucial to prioritize your safety and health. Call 911 immediately and report the accident. If possible, document the scene with photographs or videos, and collect information from the other driver and any witnesses. Seek immediate medical attention even if you don't feel severely injured as some injuries may become apparent only later. Preserve all medical records and bills. Contact an experienced personal injury lawyer as soon as possible to help you navigate through the process of filing a claim.
What kind of compensation can I expect from personal injury lawsuits involving distracted driving?
In a distracted driving personal injury lawsuit, you may be entitled to various types of damages. These can include medical expenses, lost wages, future medical treatment, property damage, pain and suffering, and in some cases, punitive damages. The exact amount will depend on the specifics of your case, such as the severity of your injuries and the level of negligence of the distracted driver.
What are Florida's driving laws regarding distracted driving?
In Florida, texting while driving is considered a primary offense, which means law enforcement officers can pull you over if they see you texting. Furthermore, it's also a secondary offense to use a handheld device while driving through a school zone or a construction zone where workers are present. If found guilty, you may face fines and points on your driver's license.
What are the specifics of the Florida texting and driving law?
Florida's texting and driving law (Florida Statute 316.305), also known as the Florida Ban on Texting While Driving Law, states that it's illegal for drivers to manually type or enter letters, numbers, symbols, or other characters into a wireless communications device, or send or read data for non-voice interpersonal communication. This includes texting, emailing, and instant messaging. Violation of this law can lead to penalties, which may include fines and points on your license.
Can a motor vehicle passenger be liable for a distracted driving accident?
While it's generally the driver who's held accountable for distracted driving, there can be scenarios where a passenger may bear some responsibility. This could include cases where the passenger encouraged the driver to engage in distractions or contributed to the distraction, resulting in an accident. However, the specifics of the incident will determine the legal implications, and it's best to consult with a personal injury attorney to understand the situation better.
What is the statute of limitations for filing a personal injury lawsuit after a distracted driving accident in Florida?
In Florida, you have two years from the date of the accident to file a personal injury lawsuit. This time limit, known as the statute of limitations, is crucial to adhere to. If you fail to file your claim within this time frame, you may lose your right to seek compensation for your injuries. Therefore, it's crucial to get in touch with a personal injury attorney as soon as possible after an accident.
What is the role of Florida's modified comparative fault rule in distracted driving accidents?
Florida operates under a modified comparative fault rule, which means that your compensation can be reduced by the percentage of your fault in the accident. However, as long as you're less than 50% at fault, you can still recover damages. For example, if you are found to be 20% at fault in an accident, and your total damages amount to $10,000, you would be able to recover $8,000 (or 80% of your damages) from the other party.
What should I do if I'm charged with a traffic offense due to distracted driving?
If you've been charged with a traffic offense such as texting and driving, it's important to take it seriously. Such offenses can result in fines, points on your license, and in some cases, jail time. Legal representation is crucial in these situations. At The Law Place, we handle not only personal injury cases but also traffic offenses. Our experienced attorneys can help you understand the charges, possible defenses, and potential outcomes, providing guidance throughout the legal process.
Steering Clear of Distractions: Safeguarding Your Rights
Distracted driving, with its myriad forms – texting at the wheel, fiddling with the radio, or just losing focus – is a serious problem that triggers devastating car accidents and complex personal injury claims. The repercussions of these accidents extend beyond immediate injuries, leading to lasting impacts and a challenging road to financial compensation.
Remember, in the midst of these trying times, you don't have to navigate these tumultuous roads alone. The Law Place is here to provide you with experienced guidance and dedicated representation. Our proficient team, boasting 75 years of combined experience, has successfully handled numerous distracted driving personal injury cases in Florida.
Let us steer your case towards the best possible outcome while you focus on your recovery. Don't let a moment's distraction result in prolonged distress. Reach out to us today for a free consultation, and let's start working towards securing the justice and compensation you deserve.