Personal injury law, also referred to as tort law, is a branch of civil law that addresses cases where an individual's body, mind, or emotions are injured as a result of the negligence or wrongful act of another party. This legal domain encompasses various scenarios, from motor vehicle accidents and medical malpractice to workplace injuries and product liability cases.
The prevalence of personal injury cases in Florida is undeniable. With a population exceeding 21 million and welcoming over a hundred million visitors each year, accidents and incidents resulting in personal injury claims are unfortunately not uncommon. As a result, the courts frequently handle a myriad of personal injury cases, each with its unique set of circumstances and legal considerations.
At the heart of most personal injury claims lies the legal concept of negligence. Negligence, in basic terms, refers to the failure of an individual or entity to behave with the level of care that someone of ordinary prudence would have exercised under the same circumstances. Establishing negligence is a pivotal aspect of most personal injury cases, as it's typically the negligent party that is held liable for the harm caused.
Liability, on the other hand, refers to the legal responsibility for one's actions or omissions. In the context of personal injury law, once a party is found liable, they are typically required to compensate the injured party, or plaintiff, for the harm caused. This compensation, referred to as damages, can cover a variety of losses, from medical bills and lost income to pain and suffering.
Navigating the maze of personal injury claims in Florida can be a daunting task, fraught with complex legal jargon, intimidating court procedures, and the often overwhelming task of proving negligence. However, help is at hand. At The Law Place, our seasoned team of personal injury attorneys is dedicated to providing robust legal representation to those who have been wrongfully harmed. We invite you to contact us for a free consultation to discuss your legal rights and potential claim.
Here are some of the most common types of personal injury claims that we handle here at The Law Place. We can help you understand the common mistakes to avoid in personal injury claims in Florida.
Motor Vehicle Accidents
Motor vehicle accidents are, unfortunately, a common occurrence in Florida and a significant source of personal injury claims. These incidents, which may involve cars, motorcycles, or trucks, often lead to devastating consequences for those involved. The trauma of such accidents frequently extends beyond the immediate event, affecting victims both physically and psychologically and even impacting their financial stability.
The process for personal injury claims stemming from motor vehicle accidents begins immediately following the incident. Victims or their families should consider filing a claim if another party's negligence caused the accident. Such negligence could be due to reckless driving, ignoring traffic rules, driving under the influence, or even manufacturer faults in the vehicle itself.
The range of injuries that one can suffer from these accidents varies widely. Minor incidents might lead to bruises, cuts, or fractures, while more severe collisions can result in life-altering conditions like traumatic brain injuries, spinal cord damage, or even wrongful death. These injuries not only inflict physical pain, but they can also lead to significant lifestyle changes. Many accident victims struggle with the emotional distress of their experiences and the anxiety of facing an uncertain future, particularly if their injuries prevent them from returning to work or enjoying activities they once loved.
Evidence plays a crucial role in any personal injury case, and this is particularly true for motor vehicle accidents. Medical reports provide detailed proof of the injuries suffered, serving as a key link between the accident and the victim's condition. Photos from the accident scene, CCTV footage, eyewitness statements, and police reports also contribute valuable details about how the accident occurred, helping to establish the at-fault party's liability.
Seeking compensation for motor vehicle accidents can provide crucial financial relief for victims. Compensation might cover medical bills, future medical treatment, lost wages, loss of earning capacity, and non-economic damages like pain and suffering. However, navigating the legal process can be complex and challenging, especially when dealing with insurance companies keen on minimizing their payouts. Therefore, securing the services of an experienced Florida personal injury attorney can greatly increase a victim's chances of obtaining a fair settlement or award. These legal professionals can provide advice, gather and analyze evidence, negotiate with insurance companies, and represent victims in court if necessary.
Motor vehicle accidents can turn lives upside down. By understanding the process of filing personal injury claims and seeking the right legal support, victims in Florida can work towards obtaining the compensation they deserve and reclaiming their lives.
Our team of dedicated attorneys fight and win for Floridians.
Medical Malpractice Claims
Medical malpractice is another significant contributor to personal injury claims in Florida. Medical professionals, by the very nature of their work, hold our lives and wellbeing in their hands. Trusting them, we expect and deserve a high standard of care. However, when these professionals breach their duty of care through negligence or errors, the effects can be catastrophic.
Medical malpractice encompasses a wide range of scenarios. These might include surgical errors, misdiagnosis, delayed diagnosis, medication errors, and even birth injuries. Each of these situations is different, but they share a common thread: a deviation from the accepted standards of medical care leading to patient harm.
For instance, consider birth injuries, a heartbreaking example of medical malpractice. These injuries occur when a baby suffers harm due to complications during pregnancy, labor, or delivery, often linked to a healthcare provider's negligence. Examples might include failing to perform a necessary cesarean section, incorrect use of delivery tools, or not responding adequately to signs of fetal distress. These errors can result in lifelong consequences for the child, such as cerebral palsy or Erb's palsy, profoundly impacting the child's and the family's life.
In medical malpractice cases, establishing the healthcare provider's negligence is crucial. This typically involves demonstrating that the provider violated the standard of care, meaning they acted (or failed to act) in a way that a reasonably competent provider in the same situation would not have. Proving this often requires testimony from medical experts in the same field who can explain what the standard of care is and how the defendant failed to meet it. Medical records, patient histories, and other documentation can also be essential in these cases.
Victims of medical malpractice can seek compensation for their losses, known as damages. These damages may cover medical expenses, including those for ongoing treatment or therapy, lost income if the victim had to miss work, and future lost earnings if they can no longer work at all. Additionally, victims can seek compensation for non-economic damages, such as mental anguish, pain and suffering, and loss of enjoyment of life.
Medical malpractice claims are complex and require specific medical and legal knowledge to navigate successfully. Therefore, if you believe you've been a victim of medical malpractice, it's essential to consult with a skilled personal injury attorney in Florida who can guide you through the process and fight for your rights.
Workplace Injuries and Premises Liability
Workplace accidents and premises liability incidents are also common sources of personal injury claims in Florida. From construction accidents to office slip-and-falls, injuries can occur in any work environment, often leading to substantial physical, emotional, and financial harm.
Workplace injuries can vary widely in their nature and severity. They might involve machinery accidents, falls from height, repetitive strain injuries, or even occupational illnesses such as those caused by exposure to harmful substances. No matter the cause, these incidents can result in serious injuries and significant lost income due to time off work.
If an injury or illness is work-related, employees can usually file a claim for workers' compensation benefits, regardless of who was at fault. These benefits can cover medical expenses and a portion of the worker's lost wages. However, in certain situations—such as when the injury is due to a third party's negligence or a defective product—workers may also have a personal injury claim that would allow them to recover a broader range of damages.
Premises liability cases, on the other hand, arise when someone is injured on another person's property due to unsafe conditions. These claims can involve various incidents, including slip and falls, dog bites, or even injuries due to inadequate security. For instance, a slip and fall accident might occur if a supermarket fails to clean up a spill promptly, causing a customer to fall and get injured.
In premises liability cases, the property owner's responsibility is tied to their duty of care towards visitors. They must keep their premises reasonably safe and warn visitors of any known hazards. Proving negligence in these cases typically involves demonstrating that the property owner knew or should have known about the dangerous condition and failed to address it or warn visitors.
Compensation in both workplace injury and premises liability cases can include economic damages like medical expenses and lost wages, as well as non-economic damages for pain and suffering or emotional distress. Additionally, victims may recover out-of-pocket expenses related to their injuries, such as costs for medication, transportation to medical appointments, or home modifications to accommodate a disability.
Whether you've been injured at work or on someone else's property, it's important to consult with an experienced personal injury attorney in Florida who can help you understand your rights and pursue the compensation you deserve as an injured person.
We're Florida's top litigation team with over 75 years of combined experience
Other Common Claims – Product Liability and Wrongful Death
In addition to accidents and medical malpractice, personal injury law in Florida also covers two other critical areas: product liability and wrongful death claims. Both are unique in their nature and require a thorough understanding to navigate successfully.
Product liability claims stem from injuries caused by defective or unsafe products. These can range from malfunctioning appliances to dangerous pharmaceuticals. In Florida, product liability is often governed by a principle called 'strict liability.' This means that a manufacturer can be held liable for damages caused by their product, regardless of whether they were negligent. In simple terms, if the product is defective and causes injury, the manufacturer or distributor can be held responsible.
However, proving a product liability claim can be complex. It requires showing that the product was defective, the defect caused the injury, and the product was being used as intended or in a reasonably foreseeable manner. A knowledgeable personal injury attorney can help you gather the necessary evidence and fight your personal injury lawsuit.
On the other hand, wrongful death claims come into play when a person's death is caused by someone else's negligence, wrongful act, or breach of contract or warranty. In such cases of Florida law, a representative of the deceased person's estate may bring a lawsuit on behalf of the surviving family members. This can include spouses, children, parents, and other dependents.
Damages in a wrongful death claim can cover funeral and burial expenses, lost income and support, loss of companionship, and emotional suffering. However, it's important to note that the rules surrounding wrongful death claims can be complex, and time limits for filing such a claim can be strict. This further emphasizes the importance of seeking legal counsel promptly.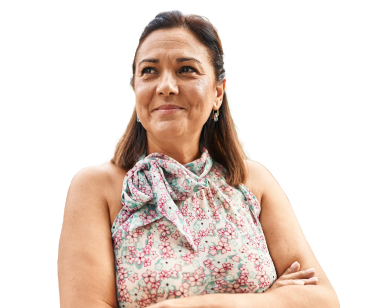 From the initial call to updates on your case status, we are here to get you answers.
Frequently Asked Questions
What are the most common types of personal injury claims in Florida?
The most common types of personal injury claims in Florida include motor vehicle accidents, medical malpractice, workplace injuries, premises liability, product liability, and wrongful death claims.
How can I prove negligence in a personal injury case?
To prove negligence, you generally need to establish four elements: duty, breach, causation, and damages. This involves showing that the defendant had a duty of care towards you, they breached this duty, their breach caused your injury, and you suffered damages as a result.
What kind of damages can I claim in a personal injury case?
Damages can include both economic and non-economic damages. Economic damages cover financial losses such as medical expenses, lost wages, and out-of-pocket expenses. Non-economic damages compensate for non-financial losses such as pain and suffering, mental anguish, and loss of enjoyment of life.
How does strict liability apply in a product liability claim?
Under strict liability, a manufacturer can be held responsible for damages caused by their product, regardless of whether they were negligent. This means if a product is defective and causes injury, the manufacturer can be held liable.
Who can file a wrongful death claim?
In Florida, a representative of the deceased person's estate, often the executor or administrator named in the will, files the wrongful death claim. The claim is made on behalf of the deceased person's survivors and estate.
How long do I have to file a personal injury claim in Florida?
The statute of limitations for personal injury cases in Florida typically gives you two years from the date of the accident to file a personal injury lawsuit. However, there are certain exceptions and nuances, so it's best to consult with a personal injury attorney as soon as possible.
Do I need a personal injury attorney for my case?
While it's not legally required, having a personal injury attorney can significantly increase your chances of securing full and fair compensation. They can navigate the complex legal process, handle negotiations with insurance companies, and advocate for your interests.
How can I contact The Law Place for a free consultation?
You can contact The Law Place by phone or through their website. They offer a free consultation where they will evaluate your case, provide legal advice, and discuss the potential avenues for compensation.
Contact The Law Place – Fierce Advocacy When You Need it Most
Regardless of the type of personal injury claim you are considering—be it a car accident, medical malpractice, workplace injury, premises liability, product liability, or wrongful death claim—it is crucial to engage a skilled personal injury lawyer who can guide you through the process. The Law Place in Florida has a team of experienced attorneys ready to provide you with a free consultation, evaluate your case, and help you understand your rights and potential avenues for compensation. Don't wait—reach out today and take the first step towards securing the compensation you deserve.