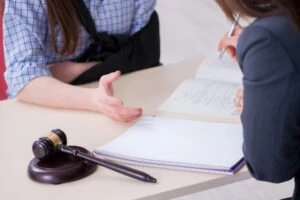 Whether it's for your home, vehicle, or health, insurance provides the financial protection we all need in our lives. However, there are occasions when dealing with insurance companies can be a frustrating ordeal, particularly when you believe your claim has been unjustly denied or improperly handled. This is where understanding the concept of bad faith insurance claims becomes crucial.
In the complex world of insurance, a bad faith claim arises when an insurance company fails to fulfill its obligations to its policyholders, such as improperly denying claims or not conducting a thorough investigation. When you file an insurance claim, you do so with the understanding that your insurer will handle your claim fairly and pay what's due. Unfortunately, there are instances when an insurance company acts in "bad faith," failing to live up to its end of the contract.
In such situations, you need a strong legal advocate on your side. In Florida, laws have been established to protect policyholders from bad faith practices, and you have the right to take legal action against an insurance company that fails to uphold its duties. Knowing your rights under Florida law can make all the difference in ensuring you receive the compensation you rightfully deserve.
At The Law Place, our team of experienced attorneys understands the complexities of insurance bad faith claims. We believe in fighting for your rights and ensuring that insurance companies are held accountable for their actions. If you suspect you're a victim of bad faith practices, don't hesitate to reach out to us for a free consultation with a Florida personal injury lawyer. We're here to help.
What is a Bad Faith Insurance Claim?
A bad faith insurance claim occurs when an insurance company unreasonably fails to fulfill its obligations under the insurance policy. Such obligations may include promptly settling claims once liability is clear, providing a valid reason for denying claims, or adequately investigating claims. If an insurance company fails to act in the best interest of the policyholder and instead prioritizes its own interest, it may be liable for a bad faith claim.
In Florida, there are two primary types of bad faith claims: first-party and third-party.
First Party – A first-party insurance claim is when an insured person files a claim directly with their insurance company. For instance, if a homeowner files a claim for damage to their property, and the insurance company unreasonably refuses to pay, the homeowner may pursue a first-party bad faith claim.
Third Party – Third-party claims arise when an individual files a claim against someone else's insurance. For example, if you're injured in a car accident caused by another driver, you might file a claim against the at-fault driver's insurance company. If the company denies the claim without proper justification or fails to settle in a timely manner, a third-party bad faith claim may be applicable.
Our team of dedicated attorneys fight and win for Floridians.
Examples of Bad Faith Claims
Examples of bad faith claims are numerous and can manifest in many ways. Common examples include denying claims without a reasonable explanation, refusing to pay full or partial coverage without just cause, or failing to properly investigate claims.
Examples of insurance bad faith can extend beyond the outright denial of a valid claim. It can take many forms, each leaving the policyholder frustrated and potentially in a financial bind.
Delaying The Claim – An insurance company might significantly delay the investigation or payment of a claim without a valid reason. This delay tactic can be a method to wear down the claimant, hoping they'll accept a lower settlement or abandon the claim entirely.
Failure to Investigate – If the insurance company does not conduct a thorough investigation before denying a claim, it could be seen as acting in bad faith.
Rejecting a Claim Without a Valid Reason – Another example is when an insurance company fails to provide a reasonable explanation for denying a claim. Insured individuals have a right to know why their claim was denied. Not providing a clear and reasonable explanation can be a sign of bad faith.
Exploiting Complex Language – Unreasonably interpreting the policy language to the company's benefit and to the detriment of the insured is another form of bad faith. Insurance policies can be complex and full of legal jargon, and some insurers may exploit this complexity to their advantage.
Failure to Negotiate – If an insurer refuses to negotiate a settlement or resolve a dispute outside of court when it's clear that they are liable, it could also be a form of bad faith. Insurance companies have a duty to settle claims promptly and fairly, so outright refusal to negotiate may constitute bad faith.
Using Threats – Lastly, if an insurer makes threats or uses other unscrupulous tactics to dissuade you from pursuing your claim, it is not only unprofessional but may also be an example of bad faith.
Under Florida law, all the circumstances surrounding the handling of an insurance claim can be taken into consideration when determining if an insurance company's bad faith has occurred. This includes how the insurance company treated the claimant, whether the insurance company had a general business practice of denying such claims, and whether the company considered the interests of the claimant with due regard.
Florida Law and Bad Faith Claims
Florida law provides specific statutes addressing bad faith insurance claims. Under Florida Statute 624.155, an individual can file a civil lawsuit against an insurance company if it fails to settle claims fairly and promptly when all the circumstances indicate it should have done so. The statute is in place to discourage insurance companies from acting in bad faith and to protect the rights of policyholders.
Further, Florida law also addresses unfair claim settlement practices. According to Florida Statute 626.9541, such practices may include misrepresenting pertinent facts or insurance policy coverage, failing to acknowledge or promptly act upon communications concerning claims, and not attempting in good faith to settle claims where liability is reasonably clear.
The Florida law gives policyholders the right to pursue a bad faith claim against an insurance company that does not act in good faith and in the policyholder's best interest.
We're Florida's top litigation team with over 75 years of combined experience
How to Establish a Bad Faith Claim in Florida
Establishing a bad faith claim in Florida involves several critical steps. Initially, you need to demonstrate that the insurance company unreasonably failed or refused to honor a claim. This might involve showing that the insurance company didn't conduct a proper investigation, denied your claim without a reasonable explanation, or failed to settle a claim promptly when they had an obligation to do so.
Furthermore, policyholders will need to provide proof of loss statements. These are documents provided by the policyholder to the insurance company outlining the details of a loss suffered. They help establish the value of the loss, and therefore, the amount the insurance company should pay.
If the insurance company denied full or partial coverage of a valid claim, these details would be critical in a bad faith insurance claim. This evidence, along with any correspondence or interaction with the insurance company, can help establish the insurance company's bad faith.
It's important to note that proving a bad faith claim can be complex and often requires legal assistance. As such, it's highly recommended to seek legal advice when considering a bad faith claim.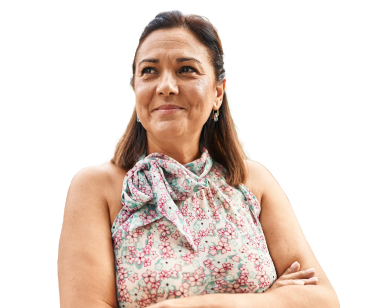 From the initial call to updates on your case status, we are here to get you answers.
Consequences for Insurance Companies Involved in Bad Faith Claims
Insurance companies that engage in bad faith practices in Florida face severe penalties. When an insurance company is found guilty of a bad faith violation, it may be required to pay the full value of the claim. However, the consequences extend beyond merely paying the claim.
The insurance company may also be obligated to compensate the insured for any additional losses they suffered as a result of the bad faith conduct. This could include legal costs and any other consequential damages that arose due to the company's failure to honor the policy as per the terms.
Moreover, Florida law allows for punitive damages in bad faith claims. These are damages awarded over and above actual damages, aimed at punishing the insurance company for its wrongdoing and deterring similar behavior in the future. Punitive damages can significantly increase the financial burden on an insurance company found guilty of acting in bad faith.
The Role of an Attorney in Bad Faith Insurance Claims
When faced with a potential bad faith claim, the services of a competent attorney, such as those from The Law Place, become indispensable. The Law Place is committed to ensuring the client's own interest is prioritized and that such person is treated fairly under the terms of their contract.
Lawyers at The Law Place can help you navigate the complexities of insurance bad faith claims. They can guide you in gathering evidence, developing a strong case, and ensuring your claim is timely and correctly filed. Their legal team can assess your situation, investigate the insurance company's actions, and determine if you have a valid bad faith claim.
Moreover, The Law Place can also represent you in any legal proceedings or negotiations with the insurance company, ensuring your rights are adequately protected. Their commitment is to ensure you receive the full benefits to which you are entitled under your policy and to hold insurance companies accountable for any bad faith practices.
Understanding Insurance Bad Faith Claims in Florida FAQ
What is a bad faith insurance claim?
A bad faith insurance claim arises when an insurance company fails to uphold its obligations to policyholders, such as refusing to promptly settle claims without a reasonable explanation, significantly delaying claim investigation or payment, or unreasonably interpreting policy language to their own benefit.
What does it mean for an insurance company to "promptly settle claims"?
To "promptly settle claims" means that an insurance company should resolve the claim in a timely and efficient manner. This includes investigating the claim, making a decision on the claim, and issuing payment once a claim is approved. Failure to do any of these within a reasonable time frame can be considered bad faith.
What kind of evidence do I need to support a bad faith insurance claim?
Supporting a bad faith claim typically involves documentation that proves the insurance company acted unfairly or unreasonably. This could include correspondence with the insurance company, denial letters, claims forms, policy documents, and any evidence related to the underlying claim (such as medical records, repair estimates, etc.).
Can I handle a bad faith insurance claim on my own?
While it's technically possible to handle a bad faith claim on your own, it's typically not advisable. The process can be complex and requires a detailed understanding of Florida insurance laws and bad faith practices. An experienced attorney can help you navigate the process and increase your chances of a favorable outcome.
What can I expect in terms of compensation if I win a bad faith insurance claim?
In a successful bad faith claim, you may be entitled to compensation for your original claim amount, as well as any additional damages caused by the insurance company's bad faith actions. This can include emotional distress, financial hardship, and in some cases, punitive damages designed to punish the insurer and deter such conduct in the future.
Arrange a Free Consultation With The Law Place Today
Navigating an insurance claim can be overwhelming, and it's even more stressful when you suspect that your insurance company isn't treating you fairly. Recognizing bad faith tactics and understanding your rights under Florida law is the first step. However, the process can be complex, and you don't have to face it alone.
At The Law Place, we believe in advocating for those wronged by bad faith insurance practices. With our experience and understanding of insurance claims in Florida, we can help you fight back and pursue the compensation you deserve. Don't let insurance companies dictate the terms of your recovery.
If you believe your insurance company is acting in bad faith, reach out to us today for a free consultation. Remember, justice is not just a concept – it's a right. Assert your rights with The Law Place!