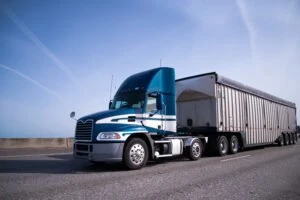 Experiencing a truck accident can be a life-altering event. The trauma, physical injuries, and the subsequent financial burden can leave victims and their families in a state of distress. This reality is especially true in cases involving large trucking companies like R+L Carriers. With an expansive fleet traversing Florida's roadways, R+L Carriers' involvement in truck accidents is a matter of grave concern.
R+L Carriers truck accidents can be complex, mainly due to the company's vast network and involvement in numerous trucking operations. It can be daunting for an accident victim to navigate the legal and insurance complexities while trying to recover from their injuries.
That's where the necessity for an experienced Florida truck accident lawyer comes in. An attorney who understands the intricacies of truck accidents can be your beacon, guiding you through these challenging times. They fight for your rights, ensuring you receive the compensation you deserve to offset medical bills, lost wages, and other accident-related expenses.
At The Law Place, we understand the havoc a truck crash can wreak on your life. With extensive experience handling truck accident cases, our lawyers are well-equipped to stand beside you, providing legal advice and representation, and helping you get back on track.
If you or a loved one have been a victim of an R+L Carriers truck accident, don't hesitate to reach out to us for a free consultation with a Florida personal injury lawyer. Let us bear the burden of legal complexities so you can focus on what truly matters – your recovery.
We work on a no-win, no-fee basis and offer a free consultation so don't hesitate to contact us today. Our phone lines are open 24/7.
Profiling R+L Carriers
R+L Carriers is a prominent player in the trucking industry, with extensive operations spanning across Florida and beyond. The company's expansive network, employing numerous truck drivers and operating a massive fleet of semi-trucks and commercial trucks, underscores its stature in the industry. Given the scope of its operations, R+L Carriers has an unavoidable presence on the road, contributing to the frequency of truck accidents.
Implications of R+L Carriers' Size on Truck Accident Cases
The size and extent of R+L Carriers' operations potentially influence the complexity of truck accident cases associated with the company. Truck accidents involving such a large trucking company often entail navigating through various challenges, including dealing with multiple parties – from truck drivers to company managers and insurance adjusters.
Victims of such accidents need to thoroughly understand the Federal Motor Carrier Safety Administration regulations that govern the trucking industry, the company's protocols, and Florida law. Having an experienced Florida truck accident lawyer can be instrumental in managing these intricate aspects and guiding the victim through the complex legal landscape. This assistance becomes particularly critical in seeking proper compensation for the serious injuries often sustained in these accidents.
Our team of dedicated attorneys fight and win for Floridians.
Understanding Florida Truck Accidents
Florida, with its busy highways and extensive freight transportation network, witnesses a significant number of truck accidents every year. From semi-trucks to large commercial vehicles, a variety of trucks are involved in these accidents.
A detailed exploration of the most common causes of truck accidents in the state reveals scenarios such as distracted driving, speeding, improperly loaded cargo, and driver fatigue as leading contributors. These causes, coupled with the inherent risks of large trucks, often lead to serious truck accidents.
Scenarios of Truck Accidents
Truck accidents can occur under various scenarios, ranging from head-on collisions and rear-end accidents to jackknifing incidents and rollovers. Incidents involving tractor-trailers often result in catastrophic consequences due to their size and weight.
Another prevalent scenario in truck accidents includes collisions with other vehicles due to improper lane changes or turns. In many cases, multiple parties may be involved in the accident scene, which often complicates the aftermath of the incident. Such complexity further emphasizes the need for an experienced Florida truck accident attorney to navigate the legal intricacies and ensure the victim's rights are protected.
The Spectrum of Injuries in Truck Accidents
Truck accidents, given their scale and intensity, can result in a wide spectrum of injuries for the individuals involved. These may range from minor injuries, such as cuts and bruises, to more severe cases like broken bones, internal injuries, and traumatic brain injuries.
Catastrophic injuries, such as spinal cord injuries leading to partial or total paralysis, are also not uncommon in serious truck accidents. The extent of injuries typically depends on various factors, including the speed and size of the vehicles involved, the type of collision, and the safety measures in place.
The Impact of Such Injuries on Victims' Lives
The physical and emotional trauma stemming from truck accidents often has a significant impact on victims' lives. They may face prolonged periods of recovery, requiring extensive medical treatment and rehabilitation. Severe injuries can lead to temporary or permanent disability, drastically altering the course of their lives and potentially causing emotional distress and mental health issues.
One of the major repercussions of truck accident injuries is the financial burden it imposes on the victims and their families. Medical expenses, which may include emergency care, surgeries, medication, physical therapy, and long-term care, can be overwhelming. Moreover, victims might experience loss of income due to their inability to return to work, either temporarily or permanently.
Additionally, in the unfortunate event of a wrongful death claim, families may face funeral costs and the devastating loss of a loved one's financial support. All these factors make it crucial to pursue a truck accident claim under Florida law to recover compensation for these damages.
We're Florida's top litigation team with over 75 years of combined experience
Navigating Commercial Truck Accident Claims in Florida
Filing a truck accident claim in Florida involves several steps. It begins at the accident scene, where it's crucial to gather as much evidence as possible, such as photographs, witness accounts, and police reports. Seek medical attention immediately after the accident, even if you feel fine; some injuries may not be immediately apparent but could have long-term implications.
The next step involves reporting the accident to your insurance company under PIP in Florida. Then, you should reach out to an experienced Florida truck accident lawyer, who can guide you through the complex legal process, which may involve negotiating with the trucking company and their insurance company, or even taking the case to court if a fair settlement cannot be reached.
Complexity of Trucking Accident Claims and The Importance of Florida Truck Accident Lawyers
Truck accident cases can become complex due to the involvement of multiple parties – the truck driver, the trucking company, and possibly even other drivers and vehicle manufacturers. Each party may have their insurance adjusters, whose primary goal is to minimize the payout. Dealing with these insurance adjusters can be overwhelming for an accident victim already dealing with their injuries.
Additionally, if the truck driver violated Federal Motor Carrier Safety Administration (FMCSA) regulations, such as those regarding rest periods or improperly loaded cargo, this could influence the case's outcome. The FMCSA enforces strict rules to ensure the safety of truck drivers and other road users, and violations can constitute negligence.
Having an experienced Florida truck accident lawyer by your side can make a world of difference. They can handle negotiations with the insurance companies, gather evidence to establish liability, and represent your best interests. Given their understanding of the intricacies of Florida law and the FMCSA regulations, they can build a strong case to ensure you receive the compensation you deserve. This could cover medical bills, lost wages, and compensation for pain and suffering.
Moreover, in the event of a wrongful death, they can help file a claim to cover funeral expenses and loss of companionship. Your attorney will work tirelessly to ensure that your rights are protected throughout the process.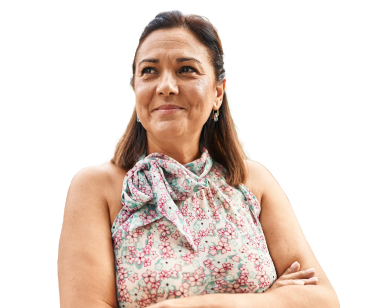 From the initial call to updates on your case status, we are here to get you answers.
How to Preserve Evidence in a Truck Accident Case
Preserving evidence after a truck accident is crucial for building a strong case and seeking maximum compensation. Here are some key steps to follow:
Ensure Safety First – Check for immediate dangers and move to a safe location if possible. If anyone is seriously injured, call 911 for emergency medical assistance.
Document the Scene – Use your smartphone to take photographs and videos of the accident scene. Capture multiple angles and include shots of vehicle positions, damage, skid marks, road conditions, traffic signs, and any visible injuries.
Gather Witness Information – Collect contact details from any witnesses present at the scene. Independent witness testimonies can provide a more unbiased perspective of the accident events.
Seek Medical Attention – Even if your injuries seem minor, see a doctor as soon as possible. Some injuries may not be immediately apparent, and your medical records will serve as critical evidence of the injury sustained in the accident.
Report the Accident – Notify your insurance company about the accident but refrain from making any definitive statements or accepting blame. Any miscommunication may be used against you later.
Preserve Physical Evidence – Preserve any damaged property or clothing from the accident, as they can provide more insight into the accident severity and its impact on your life.
Legal Steps to Preserve Evidence
Send a Spoliation Letter – Your attorney can send a spoliation letter to the trucking company to prevent them from destroying or altering evidence related to the accident, such as truck maintenance records, driver logs, and GPS data.
Accident Reconstruction – In complex cases, an accident reconstruction expert may be hired to recreate the accident scene and analyze it. This can help demonstrate how the accident occurred and establish liability.
Expert Witnesses – Medical experts, economists, vocational experts, etc., can provide professional testimonies about your injuries, future medical needs, lost earning capacity, and other damages.
Preserving evidence is a crucial aspect of a successful truck accident case. Partnering with a skilled Florida truck accident lawyer from The Law Place can provide you with guidance throughout this process. Our team is committed to seeking justice for truck accident victims and ensuring they receive the compensation they rightfully deserve.
The Role of Federal and State Laws in Trucking Accidents
Truck accidents are governed by a mix of federal and state laws. Federal regulations, especially those established by the Federal Motor Carrier Safety Administration (FMCSA), set standards for commercial truck operations across the country. These rules cover areas like truck maintenance, cargo loading, driver work hours, and mandatory rest periods to prevent driver fatigue.
For instance, drivers are required to take rest breaks after a certain number of hours on the road, and there are limits to how much weight a truck can carry. Violation of these rules can be used to establish negligence in a truck accident case.
On the state level, Florida law also plays a significant role in truck accident cases. For example, Florida operates under a no-fault insurance system. This means that after a truck accident, victims first file a claim with their own insurance company under their Personal Injury Protection (PIP) coverage, regardless of who was at fault.
In cases of serious injury, Florida law allows victims to step outside the no-fault system and file a lawsuit directly against the at-fault driver or other responsible parties. The definition of a "serious injury" under Florida law is critical in this regard.
How These Laws Could Impact a Truck Accident Claim or Lawsuit
Understanding these laws and regulations is crucial when pursuing a truck accident claim or lawsuit. Any violation of FMCSA regulations by the truck driver or trucking company can strengthen your case by establishing negligence.
On the other hand, Florida's no-fault law can influence your legal strategy. While your PIP coverage can pay for your immediate medical expenses and a portion of lost wages, it may not be enough in a serious truck accident involving catastrophic injuries. In such cases, stepping outside the no-fault system to file a lawsuit against the at-fault party can help you recover more substantial compensation.
Also, Florida's comparative fault law can affect your compensation amount. If you are partially at fault for the accident, your compensation would be reduced by your percentage of fault. An experienced Florida truck accident lawyer can help navigate these complexities and develop an effective legal strategy.
Implications of Truck Accidents on the Trucking Industry
The trucking industry plays a pivotal role in the U.S. economy, with companies like R+L Carriers moving goods across states and even international borders. However, the occurrence of truck accidents brings along several implications that have ripple effects across the industry.
Safety Regulations and Innovations
The frequent occurrence of serious truck accidents has led to the implementation of stringent safety regulations by bodies like the Federal Motor Carrier Safety Administration (FMCSA). These laws govern hours of service for truck drivers, maintenance schedules for commercial trucks, and stipulate the need for safety devices such as rear-view cameras and automated braking systems.
Technological advancements are also being embraced to improve safety. For instance, some trucking companies are implementing telematics systems to monitor drivers' habits and provide real-time feedback, thereby fostering safer driving behaviors.
Insurance Implications
The high costs associated with truck accidents, from medical expenses to property damage and legal fees, have significant implications for insurance companies. These costs have led to increased insurance premiums for trucking companies. Some insurers have even exited the trucking market due to the high risk associated with these accidents.
Reputation and Business Impact
For trucking companies like R+L Carriers, involvement in truck accidents can have lasting effects on their reputation. Frequent accidents can lead to a loss of client trust, which can impact the business in the long run. Hence, trucking companies are continuously striving to improve their safety records to maintain their reputations and business operations.
How a Florida Truck Accident Lawyer Can Help
Navigating the aftermath of a truck accident can be overwhelming. The process is filled with legal complexities, insurance negotiations, and the challenges that come with recovery from injuries. This is where an experienced Florida truck accident lawyer comes in.
Truck accident attorneys understand the intricate web of laws and regulations that govern truck accidents. They can conduct a thorough investigation to identify the at-fault party, which can be complicated in truck accidents due to the potential involvement of multiple parties like the truck driver, trucking company, truck manufacturer, or even cargo loaders.
An attorney can also handle communications with insurance adjusters who often aim to minimize payouts or deny claims. They are skilled negotiators who can effectively argue for a fair settlement that covers your medical expenses, lost wages, property damage, and pain and suffering.
Furthermore, if a fair settlement can't be reached, a truck accident lawyer can take the case to court. They will compile solid evidence to prove negligence and represent you before the judge and jury, fighting tirelessly for the compensation you deserve.
R L Carriers Truck Accident Lawyer Florida FAQ
What is the role of the Federal Motor Carrier Safety Administration (FMCSA) in truck accident cases?
The FMCSA sets national regulations for commercial trucking, which includes the R+L Carriers' fleet. These regulations cover various aspects such as driver's hours of service, maintenance standards, cargo loading, and more. Violations of these rules can serve as strong evidence of negligence in a truck accident case.
How is the compensation calculated in truck accident cases?
Compensation in truck accident cases considers both economic and non-economic damages. Economic damages cover tangible losses like medical expenses, lost wages, and property damage. Non-economic damages are subjective and include pain and suffering, emotional distress, and loss of life quality. In some severe cases, punitive damages may be awarded as a punishment to the negligent party.
How long do I have to file a truck accident claim in Florida?
As per the new statute of limitations in Florida, you have two years from the date of the accident to file a personal injury claim in Florida. However, it's advisable to get started as soon as possible to ensure valuable evidence is preserved and witnesses' memories remain fresh.
How can an attorney help prove the truck driver was at fault?
A skilled truck accident lawyer will carry out a thorough investigation to establish fault. They may review the truck's maintenance logs, driver's hours-of-service logs, GPS data, and more. They can also collaborate with accident reconstruction experts to demonstrate how the driver's negligence led to the accident.
Will my truck accident case go to court?
Many truck accident claims get settled out of court. However, if the insurance company disputes the claim or offers an inadequate settlement, it may be necessary to go to court. An experienced truck accident lawyer will advise you on the best course of action based on your specific circumstances.
How much is my truck accident case worth?
The value of a truck accident case varies based on several factors, including the severity of your injuries, the extent of your medical bills, lost wages, property damage, and other accident-related expenses. Pain, suffering, and emotional distress are also considered.
Can I still receive compensation if I was partially at fault for the truck accident?
Comparative fault in personal injury cases in Florida means that you can still recover compensation even if you were partially at fault. However, your compensation will be reduced by your percentage of fault. For example, if you were found to be 20% at fault, your compensation will be reduced by 20%. In accordance with Floridas recent Comparitive negligence laws, if you are found to be more then 50% at fault then you will not be able to claim anything.
What should I look for in a Florida truck accident lawyer?
When looking for a Florida truck accident lawyer, consider their experience in handling truck accident cases, knowledge of state and federal trucking laws, negotiation skills, and trial experience. Additionally, you should feel comfortable with their communication style and trust that they have your best interests at heart.
How The Law Place Stands Out in Managing Trck Accident Cases
At The Law Place, our team goes beyond the call of duty to support our clients. We stand out in managing truck accident cases due to our vast experience, deep understanding of Florida law and Federal Motor Carrier Safety regulations, and our commitment to client satisfaction.
Our attorneys are adept at handling complex truck accident cases, including those involving R+L Carriers. We leave no stone unturned in investigating the accident, identifying all liable parties, and calculating a fair estimate of your damages. We then negotiate assertively with the insurance company and won't hesitate to litigate if they do not offer a fair settlement.
If you've been in a truck accident in Florida, don't hesitate to seek legal help. Contact The Law Place for a free consultation today. Our experienced Florida truck accident lawyers are ready to listen, offer you legal advice, and discuss the best course of action for your situation. With us on your side, you can focus on your recovery while we fight for the justice and compensation you deserve.