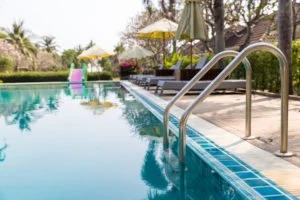 In sunny Florida, swimming pools are commonplace, serving as a source of leisure and a welcome respite from the heat for residents and visitors alike. However, while swimming pools can be a center of enjoyment, they can also present serious risks. Swimming pool accidents, which can result in injuries ranging from minor to severe and sometimes even fatal, are unfortunately all too common.
Residential swimming pools, as well as public swimming pools, pose these potential hazards. According to Florida law, both types of pool owners bear a significant responsibility to ensure the safety of swimmers. The risks are particularly acute for young children, making the need for adequate safety measures all the more crucial.
If you or a loved one has been involved in a swimming pool accident, you may be feeling overwhelmed and unsure of your next steps. This is where The Law Place can help. Our team of experienced attorneys understands the intricacies of Florida law related to swimming pool accidents. A Florida personal injury lawyer can guide you through the complex legal landscape, providing valuable advice, and robust representation. Furthermore, we offer a free consultation service and operate on a no win, no fee basis. This means you pay nothing unless we win your case.
A Brief Overview of Swimming Pool Accidents
Swimming pool accidents can occur in various forms and for many different reasons. The most severe and, unfortunately quite common is drowning, especially among young children. Near-drowning incidents, though less fatal, can lead to permanent physical disability due to oxygen deprivation to the brain. Slips and falls on pool decks, often caused by wet surfaces, can result in injuries ranging from sprains and fractures to more serious injuries like concussions or broken bones.
Further, diving into shallow waters can lead to catastrophic spinal cord injuries. Swimmers can also sustain injuries from faulty pool equipment or suffer from pool chemical-related burns or illnesses. Lastly, entrapment injuries, where a part of the body or hair gets caught in the pool's drain or suction outlet, can also occur. Each of these situations constitutes a swimming pool accident, and each can lead to a personal injury claim.
Implementing proper swimming pool safety measures can significantly decrease the likelihood of these accidents. This includes the installation of pool barriers, pool covers, and exit alarms to prevent unsupervised access by children. Self-closing and self-latching gates, non-slip surfaces, and maintaining clear visibility to the pool area are other safety features often employed. Pool owners may also install swimming pool alarms with a minimum sound pressure rating to alert them to any unexpected entry into the water.
In a state like Florida, where residential swimming pools are common, understanding these risks is crucial for homeowners. As a pool owner, being aware of and effectively mitigating these risks doesn't just make your pool safer, it also reduces your liability in case an accident does occur.
Our team of dedicated attorneys fight and win for Floridians.
Swimming Pool Owner Responsibilities: Ensuring Safety and Limiting Liability
Whether a swimming pool is located on private property or is a public amenity, certain responsibilities fall to the pool owner to ensure the safety of those using the facility. These obligations are multifaceted, encompassing everything from installing adequate safety features to maintaining the condition of the pool and surrounding areas.
Implementing Safety Features
At the forefront of a pool owner's responsibilities is the implementation of required safety features. According to the Florida Residential Swimming Pool Act, residential swimming pools must include at least one pool safety feature. These can range from an approved safety pool cover that prevents unauthorized access when the pool is not in use, a barrier isolating the pool from the home, or an alarm for doors and windows with direct access to the pool.
For public swimming pools, safety measures are even more extensive. These pools must adhere to standard safety specifications for pool depths, diving boards, ladders, steps, and pool decks. Furthermore, public pools must have life-saving equipment readily available, such as life rings and rescue poles. Adequate signage indicating pool depth, rules, and other potential hazards is also a must.
Maintaining Pool Decks
In addition to the implementation of safety features, pool owners have a responsibility to ensure the surrounding areas, such as pool decks, are safe. Pool decks should be well-maintained and free from tripping hazards. They must also have a slip-resistant surface to prevent falls, which could lead to serious injuries.
'Attractive Nuisance' Doctrine
Pool owners must also be aware of the 'attractive nuisance' doctrine, which could impact their liability in a premises liability case. This legal concept states that homeowners can be held responsible for injuries to a young child who is attracted to a hazard on their property, such as a swimming pool, even if the child was trespassing. Therefore, pool owners must take reasonable steps to prevent children from gaining unsupervised access to their pool, such as installing self-closing and self-latching gates or exit alarms on doors and windows.
Emergency Equipment and Signage
Lastly, the provision of adequate emergency equipment and clear, visible signage is crucial in fulfilling a pool owner's responsibilities. Pool users should be able to quickly and easily locate emergency equipment like flotation devices, and all signage should be clearly visible and informative. For example, signs indicating the depth of the pool or any other potential hazards are not just helpful, they are often required by law.
By following these guidelines and ensuring all safety measures are in place and well-maintained, pool owners can create a safer environment and reduce their potential liability in case of a swimming pool accident. However, accidents can and do happen, and if they do, a personal injury attorney can help navigate the legal complexities that may arise.
Preventive Measures and Pool Safety Tips
In addition to understanding the legal obligations and liabilities related to owning a swimming pool, it's equally important to know how to prevent accidents from occurring in the first place.
Regular Maintenance and Inspection
Keep your swimming pool in good working order. Regular maintenance not only helps in keeping the water clean but also enables you to spot potential hazards before they lead to serious injuries. Inspect the pool and the surrounding area for any signs of wear and tear. Pool decks should be regularly checked for any signs of damage that could cause slip and fall accidents.
Strict Supervision
Never leave a young child unattended near a swimming pool, even if safety features like alarms or fences are in place. Children can drown in seconds, and it often happens silently. Assign a responsible adult to supervise the pool area when children are present, free from any distractions.
Safety Training
Teach children basic water safety tips, and make sure everyone in the home knows how to swim. Consider enrolling your family in CPR and first-aid classes. Quick actions can make a significant difference in preventing death or long-term physical disability due to a swimming pool accident.
Proper Safety Equipment
Ensure your pool area is equipped with adequate emergency equipment such as life rings, reaching poles, and first-aid kits. Adequate signage indicating the depth of the pool at various points can also help prevent accidents.
Implementing these safety measures can significantly reduce the likelihood of swimming pool accidents. However, accidents can still happen. In such cases, a personal injury attorney can guide you through the process of seeking compensation for injuries sustained due to a pool owner's negligence.
We're Florida's top litigation team with over 75 years of combined experience
Determining Liability in Swimming Pool Accidents: Navigating the Legal Labyrinth
When swimming pool accidents occur, one of the most complex aspects can be determining liability. Who is responsible? Does the fault lie with the pool owner, or the injured party, or both? Understanding the legal intricacies of swimming pool accidents can be quite daunting without the help of a personal injury attorney.
The Duty of Care: A Pool Owner's Responsibility
In legal terms, all property owners have a 'duty of care' to those who use their property. This means that the pool owner is obligated to ensure their pool and the surrounding area are safe for use. Failure to fulfill this duty of care could result in the pool owner being held responsible for any accidents that occur.
For instance, if a pool owner does not have the minimum sound pressure rating for their swimming pool alarm, or if they neglect to install self-closing and self-latching gates, they could be found negligent. Similarly, if the accident occurred due to broken pool barriers or a lack of adequate signage, the owner might also be held liable.
When is a Pool Owner Held Responsible?
A pool owner can be held responsible for an accident if it can be demonstrated that their negligent behavior directly led to the accident. For example, if a swimming pool owner fails to install pool safety features required by Florida law, such as pool barriers or an approved safety pool cover, they could be deemed negligent.
A real-world example might involve a child accessing a residential swimming pool that does not have the appropriate safety barriers in place. If the child is injured in an accident, the pool owner could be found responsible under the attractive nuisance doctrine. The law recognizes that children may be drawn to potential hazards like swimming pools and places a higher burden of safety on the pool owner in these cases.
However, it is important to note that the owner of a public swimming pool may be subject to much stricter rules than a private homeowner. Public pools often require more safety measures, such as life guards and emergency medical equipment, and failure to meet these requirements can result in severe consequences if an accident occurs.
Shared Liability: What If The Injured Party is Also At Fault?
In some situations, both the pool owner and the injured party may share liability for the accident. For example, if a swimmer ignores clear signage warning against diving in a shallow area of the pool and suffers serious injuries as a result, both parties could share responsibility. Under comparative fault in personal injury cases in Florida, the injured party's compensation could be reduced in proportion to their degree of fault.
In all these scenarios, navigating the complex world of premises liability rules and regulations can be challenging. Hiring a personal injury lawyer to assist can be invaluable in understanding these rules and building a solid personal injury lawsuit if necessary. Whether you're a pool owner seeking to understand your responsibilities or someone who has suffered a swimming pool injury, legal guidance can make all the difference in the outcome of your case.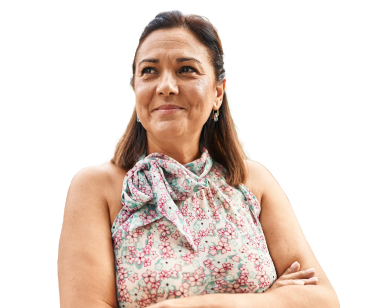 From the initial call to updates on your case status, we are here to get you answers.
Diving into Justice: How a Personal Injury Attorney Can Help
Swimming pool accidents can lead to devastating injuries or even loss of life, leaving victims and their families grappling with emotional distress, medical bills, and potential legal battles. In such scenarios, the guidance of a personal injury attorney can make a substantial difference.
Aiding Victims of Swimming Pool Accidents
A personal injury attorney can assist victims of swimming pool accidents by thoroughly investigating the circumstances of the accident, compiling evidence, and presenting a compelling case. This could involve demonstrating that the pool owner failed to install safety features, neglected to maintain the pool, or didn't provide adequate emergency equipment, among other factors.
Personal injury cases involving swimming pool accidents can be complex, especially if they involve Florida homeowners or public swimming pools governed by Florida statutes. An experienced attorney can help navigate these complexities, explain the legal options, and fight for the victims' rights.
The Law Place: Your Lifeguard in Legal Waters
At The Law Place, our experienced team of personal injury lawyers has a proven track record of fighting for justice for accident victims. We understand the importance of holding property owners accountable and the impact that financial compensation can have on a victim's recovery.
Swimming Pool Owner Responsibilities and Liability in Florida, FAQ
What if an accident occurred in a pool without a fence?
If an accident occurred in a pool without a fence or any other required safety feature, it could be considered negligence on the part of the pool owner. They could potentially be held responsible for any injuries or damages resulting from the accident.
Can a residential pool owner be held responsible if an adult trespasser gets injured?
Florida's premises liability rules apply differently to invitees, licensees, and trespassers. While the duty of care towards invitees and licensees is higher, a pool owner's obligations towards a trespasser are mostly limited to not intentionally causing them harm. However, the attractive nuisance doctrine could apply if the trespasser is a child.
Do safety requirements differ for public and private pools?
Yes, public pools usually have much stricter rules compared to home pools. They often require lifeguards, have regulations about water quality, and require specific safety equipment. However, both private homeowners and operators of public pools have a responsibility to ensure safety and could be held liable for negligent behavior.
What damages can I recover in a swimming pool accident lawsuit?
The damages you can recover in a personal injury lawsuit can include medical expenses, lost wages, pain and suffering, and more, depending on the circumstances of the accident. If the accident resulted in a fatality, family members might be able to pursue a wrongful death claim.
Can a city or local government be held responsible for accidents in a public swimming pool?
Yes, a government entity can potentially be held responsible for accidents that occur due to negligent maintenance or inadequate safety measures in a public pool. However, taking legal action against a government entity can be complex due to specific laws and protections. Therefore, it's essential to work with a knowledgeable personal injury attorney.
I had a pool accident in West Palm Beach, but I live out of state. Where should I file my lawsuit?
Usually, a personal injury lawsuit should be filed in the jurisdiction where the accident occurred. If you had a pool accident in West Palm Beach, the lawsuit would typically be filed in Florida, even if you live in another state. It's recommended to consult with a Florida-based personal injury lawyer who understands the state's specific laws.
What should I do after a swimming pool accident?
If you or a loved one has been injured in a swimming pool accident, seek immediate medical attention first. Then, document the incident and injuries as best as you can. Gather any available evidence, such as photographs of the scene and witness accounts. Finally, contact an experienced personal injury attorney to understand your legal options.
How can The Law Place help me after a swimming pool accident?
The Law Place can provide legal advice and representation to victims of swimming pool accidents. We will analyze your case, gather necessary evidence, and negotiate with insurance companies on your behalf. Our goal is to secure the best possible compensation for your injuries and damages. We offer a free consultation and work on a contingency fee basis. You don't have to pay unless we win your case.
Contact The Law Place Today
As we've seen, swimming pool safety is not just about ensuring a pleasant swim; it's about preventing serious injuries and saving lives. Pool owners, whether of a private pool or a public swimming pool, have a significant responsibility to keep their pools safe. Failing to do so can lead to tragic outcomes and legal consequences.
Navigating the legal aftermath of a swimming pool accident can be as challenging as the physical recovery. But you don't have to face it alone. With the help of an experienced personal injury attorney, you can understand your rights, explore your legal options, and fight for the compensation you deserve.
If you or a loved one has been injured in a swimming pool accident, don't hesitate to reach out to us at The Law Place. With our commitment to justice and our extensive experience with personal injury lawsuits, we can guide you through this difficult time. Contact us today for a free consultation, and let's dive into your case together.