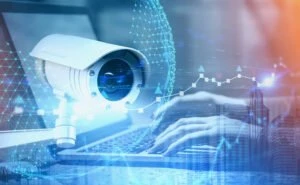 Flock Camera systems are revolutionizing the way law enforcement agencies monitor and combat crime. Utilizing Automatic License Plate Readers (ALRP), these cameras are strategically placed in various cities to track and identify vehicles involved in illegal activities. They can automatically recognize license plates, cross-reference them with criminal databases, and alert authorities to potentially stolen or wanted vehicles.
The popularity of Flock Camera systems is growing rapidly, with many cities across the United States and specifically in Florida adopting this technology. Police departments praise the system for its efficiency and effectiveness in aiding crime prevention and detection.
However, this advancement in technology doesn't come without controversy, there have been a rising number of wrongful arrests, and that the vast collection of data poses serious risks to individual privacy. Some even question the legality of such pervasive surveillance, igniting a complex debate about balancing security and civil liberties.
In the following sections, we will delve into the operation of Flock Cameras, examine the legal and ethical considerations, and explore how The Law Place in Florida is positioned to assist those who may be negatively impacted by these systems. The aim is to shed light on both the opportunities and challenges presented by this emergent technology, ensuring that the rights and freedoms of individuals are not overshadowed by the pursuit of public safety.
Practical Steps to Take If Pulled Over, Charged, or Arrested due to Flock Camera Alert
First and foremost, if you have been pulled over, arrested or charged with a crime due to a flock camera alert, here are the steps you should follow to protect your rights until an attorney can help.
Stay calm and cooperate with law enforcement.
Document the encounter, noting the time, place, and any conversations.
Do not volunteer information about the Flock Camera alert. Instead, wait for law enforcement to explain the reason for the stop or arrest.
Contact a reputable Florida attorney with experience in Flock Camera cases, such as those at The Law Place.
Provide your attorney with all the details of the encounter for the best defense strategy.
Our team of dedicated attorneys fight and win for Floridians.
The Flock Camera System: A Brief Overview
The age of digital surveillance and technological advances has birthed various systems designed to enhance public safety. Among them, the Flock Camera system stands out as a significant tool for law enforcement agencies.
What is the Flock Camera System?
At its core, the Flock Camera system is an Automatic License Plate Reader (ALPR) system. These cameras are designed to capture and process the license plates of passing vehicles in real-time. Unlike traditional surveillance cameras, Flock Cameras have a specialized capability to decipher license plates, even under challenging conditions such as bad weather, low light, or high speeds. This technology is equipped with analytical software that can recognize and store license plate numbers, making it an invaluable asset for monitoring vehicular movements and activities.
How Does the System Operate?
The modus operandi of the Flock Camera system is systematic and efficient. Upon capturing the image of a license plate:
a. The system processes and digitizes the data, converting it into text. b. This textual information is then cross-referenced with a vast database that contains details of stolen vehicles, wanted suspects, and other vehicles of interest. c. If a match is found in the database, an alert is generated almost instantaneously. d. The system captures additional data such as the make, model, and color of the vehicle, date and time of capture, and the location of the camera.
Alerting Law Enforcement
Once the system identifies a vehicle of interest, it plays a pivotal role in alerting law enforcement agencies.
The immediate alert mechanism ensures that the police are notified in real-time, allowing them to act swiftly.Along with the alert, officers receive comprehensive information such as the vehicle's last known location, direction of travel, and any associated criminal activities or alerts. This quick dissemination of information augments police response, allowing them to track, intercept, or monitor the vehicle as deemed necessary.
In essence, the Flock Camera system serves as an additional set of eyes for law enforcement, providing real-time intelligence that can be crucial in deterring crime, apprehending suspects, and recovering stolen property.
Potential Missteps and Inaccuracies with Flock Cameras
As with any technology, while the Flock Camera system provides an array of benefits, it is not immune to flaws. The concerns about system inaccuracies are not mere worries but have real-world implications, especially when it comes to the lives of everyday citizens.
Possibility of System Errors or Misidentifications
False Positives – One of the most alarming issues related to the Flock Camera system is the risk of false positives. This occurs when the system mistakenly identifies a license plate as being linked to criminal activity when, in reality, it's not. Factors like dirt, weather conditions, or even slight damage to a plate can contribute to such misidentifications.
Database Discrepancies – The Flock Camera system relies heavily on its database. If there's outdated or incorrect information in this database, such as a vehicle that was once reported stolen but has since been recovered, it could lead to wrongful identifications.
Similar License Plates – There are occasions when license plates from different states or countries have similar characters. The system might not always differentiate between them, leading to potential misidentifications.
We're Florida's top litigation team with over 75 years of combined experience
Implications of Wrongful Accusations or Pull-Overs
Emotional and Psychological Impact
Being pulled over or accused based on an error can be traumatizing. Individuals may feel violated, anxious, and wary of law enforcement in the future, eroding the trust that's essential for community policing.
Legal Consequences
A wrongful pull-over can lead to unwarranted searches, detainment, or even arrest if the situation escalates due to misunderstandings. This could result in legal battles, costing the accused time, money, and mental well-being.
Racial Profiling Concerns
If misidentifications disproportionately affect certain racial or ethnic groups, it could lead to allegations of racial profiling. This could further strain relations between law enforcement and communities.
Reputation Damage
For individuals wrongfully identified or accused, even if the situation is later clarified, the damage to their reputation might be long-lasting. They could face unwarranted scrutiny from neighbors, employers, and others who become aware of the incident.
So while the Flock Camera system presents a promising avenue for law enforcement to enhance public safety, it's essential to approach its findings with caution. Ensuring accuracy, regularly updating databases, and providing officers with training on handling potential misidentifications are steps that can mitigate the risks associated with this technology.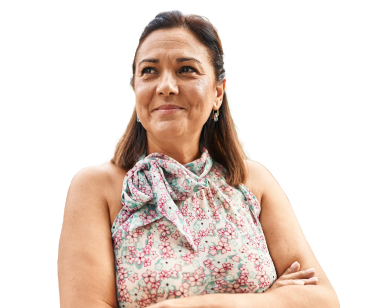 From the initial call to updates on your case status, we are here to get you answers.
Legal Implications of Flock Camera Evidence
The legal realm has always been one to adapt to technological advancements, incorporating new methods of evidence collection, and analyzing their admissibility in courts. Flock Camera systems, as a relatively novel tool, bring with them a host of legal considerations, particularly concerning the use of their recordings as evidence in court proceedings.
Introduction of Video Evidence in Court Cases
Validity and Authenticity
For video evidence to be admitted in court, it needs to be authentic and free from any alterations. This means the court must ascertain that the Flock Camera footage hasn't been tampered with in any way.
Chain of Custody
Just like any piece of evidence, video recordings from Flock Cameras must have a clear chain of custody. Every individual who had access to the footage needs to be identified to ensure its integrity from the moment of capture to its presentation in court.
Relevance
The video evidence must be directly relevant to the case. For example, if the Flock Camera captures a vehicle at the scene of a crime, it must be clearly demonstrated how this contributes to the case's overall narrative.
Potential Bias
The court may consider if the footage has the potential to induce bias. For instance, if a vehicle is captured in a neighborhood known for criminal activity, there could be a risk of jurors associating the mere presence of the vehicle with guilt.
Recent Changes in Legal Landscape and Implications
The legal landscape is ever-shifting, with precedents and new rulings constantly sculpting how justice is interpreted and delivered. One of the most noteworthy recent changes comes from the United States Supreme Court, bringing significant implications, particularly for those potentially wronged by surveillance technologies like Flock Cameras.
Supreme Court's Landmark Ruling on Malicious Prosecution
The Supreme Court, in its continual endeavor to balance the scales of justice, recently rendered a decision allowing for malicious prosecution lawsuits. This essentially empowers individuals who believe they have been wrongfully prosecuted without probable cause.
What This Means
For those who might be wrongfully accused due to Flock Camera alerts, this provides a legal avenue to seek redress. If someone was prosecuted on the basis of erroneous information from these cameras and had to endure the rigors of a legal battle without just cause, they might now have grounds for a lawsuit.
Limitations and Considerations
While this ruling provides hope for many, it's vital to understand the specific circumstances under which one can bring forth a malicious prosecution claim. The case must demonstrate a lack of probable cause and malice on the part of the prosecuting entity.
"Fruit of the Poisonous Tree" and Flock Cameras
Definition and Importance: The doctrine "fruit of the poisonous tree" pertains to evidence that is obtained illegally or in violation of a person's rights. Such evidence, and any subsequent evidence derived from it, may be deemed inadmissible in court.
Implications for Flock Camera Evidence: If a Flock Camera was operating in violation of any regulations or laws, or if it produces a misidentification leading to an unlawful search or seizure, any evidence procured as a result could potentially be tainted. This means that even if subsequent evidence overwhelmingly points to a person's guilt, it may be excluded from the trial due to the initial violation.
Proactive Measures: Law enforcement agencies using Flock Cameras must be meticulous in ensuring the systems adhere to legal and regulatory standards. Training, oversight, and regular audits can play a significant role in ensuring the admissibility of evidence derived from these cameras.
Protecting Your Rights – How The Law Place Can Help
With an experienced ally like The Law Place by your side, protecting one's rights becomes significantly more manageable. When it comes to Flock Camera evidence and its interplay with other forms of surveillance, such as body-worn cameras, the stakes and nuances are high.
Body-Worn Cameras as a Counterbalance
Dual Perspectives: While Flock Cameras capture events from a stationary perspective, body-worn cameras offer a personal, on-the-ground view of incidents. This perspective can provide crucial context and can either validate or dispute Flock Camera findings.
Challenges and Discrepancies: It's not uncommon for body-worn camera footage to reveal details or nuances that might counter claims made based on Flock Camera evidence. For instance, a Flock Camera might capture a car's license plate, indicating it's stolen. Still, a body-worn camera might record a conversation proving the driver had no knowledge of this and believed they were renting a legitimate vehicle.
Objective Witness: Unlike human witnesses, who can be subjective or whose memories can falter, body-worn cameras provide an objective account of events, making them invaluable when cross-referencing with Flock Camera data.
The Value of Representation from a skilled Attorney at The Law Place
Experience with Video Evidence
The Law Place boasts a track record of successfully navigating cases involving video evidence. Their attorneys understand the intricacies, potential pitfalls, and the best strategies to challenge or support video data.
Rights Advocacy
More than just representing clients, The Law Place prioritizes educating them about their rights. This empowerment ensures that individuals can make informed decisions throughout their legal journey.
Customized Legal Approach
Recognizing that no two cases are the same, The Law Place adopts a tailored approach, aligning their strategies with the unique circumstances of each client and the specific details presented by video evidences, such as those from Flock Cameras or body-worn cameras.
Relentless Pursuit of Justice
The primary aim remains unchanged – to protect the rights of their clients and ensure that justice is served. Whether that means challenging the authenticity of video evidence or leveraging it to support a client's claims, The Law Place remains unwavering in its commitment.
Frequently Asked Questions (FAQ) on Flock Cameras and the Legal Landscape
What is a Flock Camera?
Flock Cameras are surveillance systems designed to capture license plate data, often utilized by law enforcement agencies to detect stolen vehicles or identify wanted suspects. They operate in real-time, sending alerts to officers when a match is found in the database.
Are Flock Cameras always accurate?
While Flock Cameras are designed with advanced technology to accurately read license plates, no system is infallible. There have been instances of system errors or misidentifications, which could lead to potential wrongful accusations.
How is Flock Camera evidence used in court?
Video evidence from Flock Cameras can be introduced in court cases. However, its admissibility depends on various factors, including the integrity of the footage and the manner in which it was obtained.
What does "fruit of the poisonous tree" mean in relation to Flock Camera evidence?
he concept of "fruit of the poisonous tree" refers to evidence obtained illegally or improperly. If Flock Camera footage is determined to have been procured in violation of someone's rights or through misuse, any evidence stemming from that footage might be inadmissible in court.
I believe I was wrongfully accused due to a Flock Camera alert. What should I do?
If you believe you've been wrongfully accused based on Flock Camera evidence, it's crucial to consult with a knowledgeable attorney, such as those at The Law Place. They can guide you on the best course of action and help protect your rights.
What is the recent Supreme Court decision about malicious prosecution?
The Supreme Court recently made a landmark decision allowing individuals to pursue malicious prosecution lawsuits. This means that if someone has been wrongfully prosecuted without probable cause, they may have grounds to file a lawsuit against the prosecuting entity.
How does the Supreme Court's decision impact Flock Camera usage?
The decision potentially adds a layer of accountability to those using Flock Cameras. Law enforcement may now exercise increased caution, ensuring their reliance on Flock Camera alerts is well-founded and corroborated by additional evidence to avoid potential lawsuits.
Are there any measures in place to enhance the accuracy of Flock Cameras?
Given the legal implications of inaccuracies, manufacturers of surveillance technologies like Flock Cameras are incentivized to constantly improve their systems. Technological advancements are ongoing to ensure minimal errors in the data captured.
How do body-worn cameras play a role in cases involving Flock Camera evidence?
Body-worn cameras can provide additional context and evidence in cases involving Flock Camera alerts. This footage can corroborate or disprove claims and help provide a clearer picture of events as they unfolded.
As technology advances and integrates more deeply into law enforcement practices, the lines between security and personal privacy often blur. The Flock Camera system, hailed for its efficiency in recognizing license plates and aiding in criminal investigations, comes with its own set of challenges and concerns. While it offers undeniable benefits in the realms of public safety, there's a pressing need for stringent oversight, accurate operation, and robust legal safeguards.
The potential inaccuracies of the system, coupled with the profound consequences of wrongful accusations, underscore the importance of legal vigilance. With recent shifts in the legal landscape, including the Supreme Court's acknowledgment of malicious prosecution lawsuits, there is an increasing emphasis on the rights of the individual in the face of advanced surveillance.
For residents of Florida and beyond, understanding one's rights and the nuances of this evolving technology is of paramount importance. Florida law firms like The Law Place stand at the forefront, ready to offer guidance, representation, and protection. As we navigate this new age of surveillance, it's essential to strike a balance between technological advancements and the foundational principles of justice and personal freedoms.