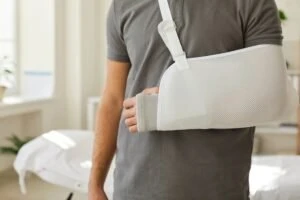 There's a quiet strength in seeking help. When life takes an unexpected turn, leaving you or your loved ones reeling from the aftermath of an accident or someone else's negligence, you need a guiding hand to navigate the ensuing turmoil. You need a champion, not just any champion, but a West Palm Beach personal injury lawyer who intimately understands the local dynamics, the emotional burden, and the legal hurdles.
West Palm Beach, with its vibrant communities and bustling roads, unfortunately also sees its share of accidents, be it car accidents, slip and falls, or medical malpractices. Every incident tells a story – of disrupted lives, of mounting medical bills, of lost wages, and of pain that words often fail to describe. But beyond the statistics and the numbers, there's the human element, the families torn apart by sudden tragedy, the dreams interrupted, and the futures uncertain.
That's where we step in.
At The Law Place, our personal injury attorneys aren't just experienced and skilled in Florida law. They're compassionate listeners, relentless fighters, and most importantly, they're real people. People who have seen the damage a negligent act can wreak, and who have dedicated their lives to seeking justice for victims like you.
Whether it's standing up to intimidating insurance companies, gathering evidence to strengthen your personal injury claim, or just lending an empathetic ear when you need it the most, we are here for you. Our mission is not just about getting the maximum compensation, though that's certainly a part of it. It's about restoring a sense of balance and normalcy to your life. It's about sending a message to the negligent parties that their actions have consequences. And it's about making West Palm Beach a safer place for everyone.
So, if you're searching for a West Palm Beach personal injury attorney who will prioritize your well-being, who will stand by your side at every step, and who will fight for your rights as if they were their own, you're in the right place. We're not just your lawyers. We're your advocates, your champions, your trusted friends in what can often be a challenging journey.
The West Palm Landscape – Understanding the dynamics of West Palm Beach
Sun-kissed beaches, a vibrant cultural scene, and beautiful historic neighborhoods make West Palm Beach an attractive destination for both residents and tourists alike. But behind the scenic vistas and the bustling streets, lies the reality that accidents and injuries can happen anywhere, even in paradise.
Being part of Palm Beach County, one of the most populated counties in Florida, West Palm Beach witnesses a considerable amount of traffic and activity. With its mix of busy intersections, shopping centers, recreational venues, and residential areas, the city is a melting pot of opportunities and challenges.
Many come to West Palm Beach seeking its promises: job opportunities, retirement peace, or just the allure of coastal living. However, with a densely packed population, diverse community, and constantly evolving infrastructure, the region presents unique risk factors. The daily hustle and bustle of West Palm can sometimes lead to accidents, from car collisions on the I-95 to slip and fall incidents in crowded shopping districts.
It's also essential to factor in the booming tourism industry. With countless visitors flocking to West Palm Beach's attractions every year, there is an inherent uptick in pedestrian accidents, bicycle accidents, and motor vehicle accidents. Add to this mix, establishments that may sometimes prioritize profit over safety, and you have scenarios where incidents like medical malpractice or premises liability can arise.
Knowing the intricacies of the West Palm Beach landscape, both its charm and its challenges, is crucial for any West Palm Beach personal injury lawyer. It's not just about knowing the law. It's about understanding the community, the common incidents, and the unique dynamics of the locale. Because when it comes to personal injury claims, context matters, and having an advocate who comprehends the nuances of the region can make all the difference in your quest for justice.
The Importance of a Personal Injury Lawyer, and Why The Law Place is the Right Fit
In the aftermath of an accident or injury, a whirlwind of emotions, medical procedures, and administrative tasks can often overshadow the critical step of seeking legal representation. But why exactly is a personal injury lawyer essential, and what makes The Law Place the optimal choice in this crucial decision? Let's delve deeper.
Navigating Complex Waters with Ease
The realm of personal injury law is intricate. With a multitude of statutes, codes, and legal protocols to consider, the layman can quickly feel overwhelmed. A personal injury lawyer offers comprehsive guidance, ensuring every 'i' is dotted and 't' crossed. They simplify the complex, transforming legal jargon into understandable language, making certain you're always in the loop.
Leveling the Playing Field
Insurance companies are no stranger to claims and come equipped with a vast resource pool and experienced attorneys. Going toe-to-toe with such entities without professional representation is akin to entering a battle unarmed. A personal injury lawyer levels this playing field, ensuring your interests are fiercely and effectively represented.
Evaluation and Maximizing Compensation
An experienced personal injury attorney can accurately assess the value of your claim. From medical expenses to lost wages, and even non-economic damages like pain and suffering, they ensure that every aspect of your ordeal is accounted for. By doing so, they play an instrumental role in maximizing the compensation you receive.
No Win, No Fee
Many personal injury lawyers, including The Law Place, operate on a contingency fee basis. This means you don't pay unless you win. Such a model not only offers financial relief but also reassures you of your lawyer's confidence in your case.
Our team of dedicated attorneys fight and win for Floridians.
Why Choose The Law Place?
Personal Touch in a Professional Setting: While our team boasts deep legal knowledge and an impressive track record, we take pride in our personal approach. To us, you're not just another case; you're a valued individual deserving of empathy, respect, and dedicated attention. We understand the emotional and physical turmoil you're undergoing, and our aim is to shoulder the legal burden, letting you focus on healing.
Comprehensive Experience: Our team is well-versed in various facets of personal injury law, from car accidents to medical malpractice, and from slip and fall incidents to wrongful death claims. This comprehensive experience ensures that no matter the nature of your case, you're in capable hands.
Client-First Philosophy: Your best interests are our top priority. Whether it's tirelessly negotiating with insurance companies or representing you in court, every step we take is in service to your well-being and the pursuit of justice.
Commitment to Communication: We believe in maintaining open lines of communication. Whether you have a question, concern, or simply need reassurance, we're here to chat, offering timely updates and clear explanations every step of the way.
A Reputation Built on Results: Our track record speaks for itself. Years of successful claims, satisfied clients, and a reputation built on integrity and excellence make The Law Place a trusted ally in your personal injury journey. Many of our attorneys have the highest possible AVVO rating, an independent review sister that reviews attorneys on factors such as client reviews, awards, years in service, trial results, and more.
In essence, the right legal representation is more than just a luxury; it's a lifeline, ensuring your rights are protected and justice served. And in this pivotal decision, The Law Place stands out, offering not just legal guidance but a genuine commitment to your well-being and success.
Seeking Just Compensation: A Journey with Us
Navigating the labyrinthine maze of personal injury law can be daunting. But with the right representation by your side, you're not just seeking compensation – you're embarking on a journey towards justice, closure, and recovery. At The Law Place, we stand as your beacon, illuminating every twist and turn of this journey. Here's how we guide you through:
Evidence Collection: Right from the scene of the incident, understanding how to document and preserve evidence for your personal injury claim in Florida is vital. This includes photographs, witness testimonies, medical records, and any other pertinent documentation.
Expert Collaboration: In certain cases, like medical malpractice, expert testimonies can bolster your claim. By collaborating with a network of professionals, we ensure your case is presented with irrefutable authority.
Thorough Case Review: Before proceeding, we conduct an exhaustive review, evaluating every angle to identify strengths and address potential vulnerabilities.
Legal Filings: Filing a personal injury claim involves intricate paperwork. Missing out on a single detail can jeopardize your case. We ensure every document is meticulously prepared and submitted within stipulated timelines.
Remember, the strength of personal injury claims doesn't just depend on the facts, but on how these facts are presented. With our experience and gudiance, we weave your narrative in a compelling manner, ensuring it resonates with the legal system.
Insurance Companies: Navigating Rough Waters
Let's be candid: insurance companies are in the business of profit. While they might project a façade of concern, their primary objective often remains to minimize payouts. Therefore dealing with insurance companies in personal injury claims in Florida can be incredibly stressful. Fortunately, when you secure representation from The Law Place, we will take over all correspondence with insurance companies. Some of the reasons that this is beneficial include:
Understanding Insurance Speak: Insurance policies are laden with legal jargon, terms, and conditions. We break down these complexities, ensuring you're aware of what you're truly entitled to.
Negotiating with Tenacity: Armed with facts, evidence, and a comprehensive understanding of your case, we engage with insurance companies, ensuring you're not shortchanged.
Third-Party Insurance Claims: Often, the negligent party isn't the only one responsible. There could be a third-party involved, like a vehicle manufacturer in case of a car defect. Recognizing and pursuing these third-party claims can significantly enhance the compensation you receive.
Prepared for Pushback: Insurance adjusters are skilled negotiators, often employing tactics to reduce or deny claims. Being aware of these tactics, we're always a step ahead, ensuring your rights aren't undermined.
In essence, while the seas of insurance claims can be stormy, with The Law Place, you have a seasoned captain at the helm, ensuring safe passage towards the compensation you rightfully deserve.
Nature of Incidents in West Palm Beach
Ah, West Palm Beach! A place renowned for its mesmerizing coastlines and urban sophistication. But as much as its beauty entices us, accidents remain an undeniable aspect of any bustling city, and West Palm is no exception. Let's dive deeper into the types of incidents that happen within this vibrant locale:
Car Accidents: Given West Palm Beach's energetic vibe, it's no wonder that car accidents are among the most prevalent incidents. From fender benders during the morning rush to more severe collisions at intersections, the reasons vary – distracted driving, speeding, or sometimes just the unpredictable Florida weather playing its part.
Truck Accidents: With West Palm serving as a hub for business and logistics, there's no shortage of trucks on the roads. These large vehicles, often carrying heavy cargo, can cause significant damages and serious injuries when involved in accidents. Factors like driver fatigue or overloaded cargo often play a role. Our Florida truck accident lawyers have a wealth of experience in these types of cases and are prepared to provide dedicated and comprehensive support.
Motorcycle Accidents: The thrill of riding a motorcycle in the coastal breeze of West Palm is unparalleled. Yet, these very riders are at a heightened risk. Given their exposed nature, motorcycle accidents can result in catastrophic injuries, even with protective gear.
Bicycle Accidents: As eco-friendly transport options gain traction and with the city's push for more bike-friendly zones, there's an increase in bicyclists on the roads. But with this comes the rising number of bicycle accidents, often due to motorists overlooking them.
Boating Accidents: With its coastal charm, West Palm Beach naturally attracts boating enthusiasts. But just as on roads, the waterways aren't always safe. Boating accidents, often due to inexperienced operators, intoxication, or equipment failure, can have devastating consequences.
Pedestrian Accidents: Busy streets, bustling markets, and the constant wave of tourists mean that pedestrian movement is always high. Regrettably, this also means that pedestrian accidents, often at crosswalks or junctions, are all too common.
We're Florida's top litigation team with over 75 years of combined experience
A Glimpse into Different Personal Injury Cases
When someone mentions personal injury, it's easy to think about car accidents and slips on wet floors. But the realm of personal injury law is vast, encompassing a wide variety of incidents. West Palm Beach, with its bustling atmosphere and diverse populace, witnesses a myriad of these cases. So, what exactly constitutes a personal injury case in West Palm? Let's unveil the most common scenarios:
Motor Vehicle Mishaps: It's not just about car accidents. Truck accidents, motorcycle accidents, and even mishaps involving bicycles and pedestrians fall under this category. With the dense traffic and active lifestyle in West Palm Beach, these are among the most reported incidents.
Medical Malpractice: When healthcare providers fail in their duty, causing harm or even wrongful death due to negligence, it's a grave matter. From misdiagnoses to surgical errors, medical malpractice cases can be complex and require a well-versed West Palm Beach personal injury attorney to navigate.
Premises Liability:  Premises liability pertains to injuries sustained on someone else's property, often due to the property owner's negligence. Slips, trips, and falls – whether on wet supermarket floors or uneven sidewalks – all fit the bill.
Nursing Home Abuse: A particularly sensitive subject. With an aging population, more seniors reside in care facilities. But when these facilities fail to provide due care, resulting in neglect or even abuse, it's a heartbreaking violation of trust.
Workplace Accidents: Injuries sustained while on the job, whether due to equipment malfunctions, falls, or other hazards, can lead to complex personal injury claims. This can especially be prevalent in construction zones and industrial sites.
Dog Bites: Man's best friend can sometimes become unpredictable. When a pet owner fails to control their dog, leading to an attack, it falls under personal injury.
Catastrophic Injuries: These are injuries that have a profound impact on the victim's life, such as spinal injuries, traumatic brain injuries (TBI's), and severe burns. The implications are not just physical but emotional and financial as well.
Product Liability: When a product fails to function as intended, leading to injuries, the manufacturer or seller can be held accountable. This includes defective appliances, malfunctioning car parts, or even harmful pharmaceuticals.
Remember, no matter the nature of your injury, we at The Law Place are here for you. With our team of dedicated West Palm Beach personal injury lawyers, we aim to understand every nuance of your case, ensuring that your rights are upheld and you get the justice you deserve.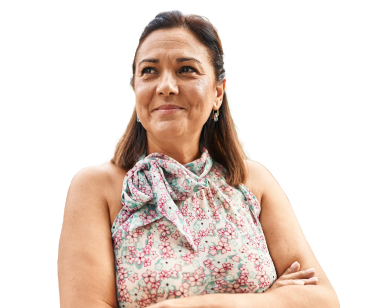 From the initial call to updates on your case status, we are here to get you answers.
When Slip Becomes a Legal Case – Analyzing fall accidents and premises liability
It might sound trivial to some, but a simple slip or trip can lead to devastating consequences. We've all had that moment when we've slipped on a wet floor or tripped over an uneven sidewalk, but what if that fall leads to serious injuries? In such cases, the incident becomes more than just an unfortunate accident; it becomes a matter of premises liability.
Understanding Fall Accidents: While the term 'fall accident' might evoke images of minor bruises or scraped knees, the reality can be much grimmer. From broken bones and head injuries to spinal damage and even traumatic brain injuries, the impact of a fall can be life-altering. West Palm Beach, with its vast commercial spaces, recreational areas, and public establishments, sees its fair share of such incidents.
Diving into Premises Liability: At its core, premises liability revolves around the idea that property owners and managers have a duty to ensure their premises are safe for visitors. Whether it's a wet floor without a warning sign, poor lighting in a stairwell, or a broken railing, these hazards can all lead to accidents. If a hazard was known (or should have been known) by the property owner and wasn't addressed, they could be held liable for any injuries resulting from it.
The Role of the West Palm Beach Personal Injury Lawyer: Proving negligence in fall accidents requires a keen understanding of Florida law and the intricacies of premises liability. That's where having a skilled West Palm Beach personal injury lawyer becomes invaluable. At The Law Place, we meticulously investigate the circumstances of your fall, gather evidence, speak with witnesses, and work to demonstrate the property owner's negligence.
The Broader Impact: Beyond the immediate medical bills, victims often grapple with lost wages, prolonged medical treatment, and the emotional trauma of the incident. Some might even face the daunting prospect of long-term disability. It's crucial to understand your legal options and rights in such scenarios.
In the maze of personal injury claims, establishing fault and navigating the legal terrain can be challenging. But with us at The Law Place by your side, you're not alone. We dedicate ourselves to ensure that those responsible are held accountable, and you receive the maximum compensation you're entitled to. After all, in the battle between carelessness and justice, the scales should always tip in favor of the latter.
The Tragedy of Wrongful Deaths
Losing a loved one is always heart-wrenching, but when that loss is due to the negligence or carelessness of another, the pain is magnified tenfold. Such deaths are labeled as 'wrongful deaths', and they encompass a range of situations, from medical malpractice to car accidents. While no amount of compensation can ever fill the void left behind by a loved one, the legal realm does provide avenues for some semblance of justice and closure through wrongful death claims.
Understanding Wrongful Death: Simply put, wrongful death occurs when an individual's death is caused directly or indirectly by the negligent or intentional actions of another. Whether it's a fatal car crash due to a drunk driver, a medical procedure gone wrong, or a catastrophic workplace accident, the ensuing death is deemed 'wrongful' under Florida law.
The Complexities of a Wrongful Death Claim: Pursuing a wrongful death claim is intricate. It involves proving that the responsible party's negligence directly resulted in the death and that the surviving family members have suffered measurable damages because of it. The nuances can be manifold – from determining who can file the claim (usually the personal representative of the deceased's estate) to calculating damages, which might include funeral expenses, lost wages, and loss of companionship, among others.
Why Having a West Palm Beach Personal Injury Lawyer Matters: Wrongful death claims aren't just legal procedures; they're emotional journeys for the survivors. The last thing a grieving family needs is the stress of navigating the complicated legal landscape. That's where we come in. At The Law Place, our compassionate yet relentless West Palm Beach personal injury lawyers ensure that the legal process is as smooth and stress-free as possible. We dive deep into gathering evidence, understanding the specifics of your case, and ensuring the responsible parties are held accountable.
Beyond Compensation: While financial recompense is a significant aspect of wrongful death claims, there's more to these lawsuits. They serve as a stern reminder that negligence has severe consequences. They act as deterrents, emphasizing the importance of care and responsibility in every action. And most crucially, they provide a pathway for the survivors to find closure and begin the healing process.
The journey through a wrongful death lawsuit can be long and daunting, but with the support and gudiance of The Law Place, families can rest assured they have a stalwart advocate by their side, tirelessly fighting for justice. Because when it comes to the value of a human life, there should be no compromises.
Florida Law Insights – How personal injury law and West Palm Beach regulations intertwine.
Every region has its quirks when it comes to legal standards, and West Palm Beach is no exception. Understanding the intricacies of Florida's personal injury law, especially as it relates to West Palm Beach, is crucial for anyone hoping to navigate the turbulent waters of legal proceedings in the area.
Personal injury law in Florida is a vast domain, covering everything from car accidents and premises liability to medical malpractice and wrongful death. However, West Palm Beach, with its unique landscape, demographics, and cultural mix, often encounters specific situations that may not be as prevalent elsewhere.
For instance, the heavy influx of tourists, combined with the region's natural allure, can lead to a variety of incidents, from boating accidents to injuries at major attractions. This directly impacts how personal injury cases are approached and processed in the region. Additionally, West Palm Beach regulations may impose different requirements on property owners, drivers, and even medical practitioners than other parts of Florida.
Another element to consider is the local courts and how they interpret state laws. Legal precedents set in West Palm Beach might influence the direction or outcome of a case, making it imperative to have an attorney familiar with both Florida law and the specific nuances of West Palm Beach.
In essence, while the broader strokes of Florida's personal injury law apply uniformly, understanding the particularities of West Palm Beach can be the difference between a successful claim and a disappointing outcome. We at The Law Place are deeply familiar with these regional specificities, ensuring our clients always have the upper hand.
Legal Jargons Simplified – From non-economic damages to economic damages, get a simple breakdown.
When embarking on a personal injury journey, you'll likely encounter a flurry of legal terms that may seem confusing at first. But worry not; we're here to decode this legal lingo for you. Let's take a dive into some of the most frequently used terms in personal injury claims, ensuring you're well-equipped to understand every step of the process.
Personal Injury: This refers to an injury to the body, mind, or emotions. Unlike property damage, personal injury focuses on harm caused to a person, such as broken bones, psychological trauma, or any other form of pain or suffering.
Economic Damages: These are the tangible costs associated with an injury. They can be precisely calculated and include things like medical bills, lost wages, or any other financial losses directly resulting from the injury.
Non-Economic Damages: These are a bit more abstract. They relate to the non-tangible impacts of an injury, such as pain and suffering, emotional distress, or loss of companionship. Given their intangible nature, placing a monetary value on them can be complex.
Liability: In the realm of personal injury, liability refers to determining who is at fault or responsible for the injury. Establishing liability is a crucial step in any personal injury case.
Plaintiff: This is you, the person bringing the lawsuit against another party (often the one believed to be responsible for the injury).
Defendant: This is the person or entity being sued, the party you believe caused or contributed to the injury.
Settlement: This is a resolution reached between both parties, typically involving the defendant paying the plaintiff an agreed-upon amount to resolve the claim without going to trial.
Contingency Fee: This is a type of arrangement where your attorney will only get paid if you win your case. Their fee will be a percentage of the compensation you receive.
Statute of Limitations: This is a deadline by which you need to file your personal injury claim. If you wait too long and this deadline passes, you may lose your right to sue.
Negligence: A key term in many personal injury cases, negligence refers to a failure to act with the level of care that someone of ordinary prudence would have in the same circumstances.
Understanding these terms is just the beginning. As we walk you through the process, we'll ensure you grasp every facet of your case. Remember, at The Law Place, we believe knowledge is power, and we're committed to empowering you every step of the way.
The Value of a Free Consultation with The Law Place
In the world of personal injury law, every step you take matters. And more often than not, it's the first step that sets the tone for everything that follows. This is precisely why a free consultation with The Law Place holds immeasurable value. It's not just about getting to know us – it's about charting a clear path forward.
Why Every Minute Counts: Discussing the importance of timeliness and avoiding delays.
Time is of the essence after an injury. Whether it's gathering timely evidence, speaking to witnesses while memories are fresh, or ensuring compliance with Florida's statutes of limitations, every minute is crucial.
Preserving Evidence: As time passes, evidence may be lost or degraded. CCTV footage might get erased, witnesses may forget crucial details, and physical evidence at the scene might be cleared away.
Immediate Medical Examination: Getting a medical examination as soon as possible not only ensures your health but also establishes a clear link between the incident and your injuries.
Statutes of Limitations: Florida law dictates a specific timeframe within which a personal injury claim can be filed. Delays can potentially mean losing your right to seek compensation altogether. Generally speaking,  the statute of limitations for personal injury cases in Florida is two years from the date that the accident occurred.
Swift Legal Action: The quicker you act, the sooner you're on your path to recovery – both medically and financially. This also sends a clear message to the at-fault party about your intent to seek justice.
Simply put, while you recuperate and rebuild, let us ensure that the clock works in your favor, and not against you.
A Transparent Discussion: How our free consultation sets the stage for clarity.
Transparency forms the bedrock of trust. And at The Law Place, we consider this a sacrosanct principle. Our free consultation is designed to foster an environment of open communication and clear understanding.
Understanding Your Case: We listen. Before any legal jargon or procedures come into the picture, we want to hear your story. This gives us a holistic understanding of your situation.
Clearing Doubts: Personal injury law can be intricate. Our aim is to demystify it for you. Any questions, doubts, or concerns you have – we address them head-on.
Setting Expectations: Every case is unique, with its own set of challenges and strengths. We provide an honest assessment, letting you know what to expect as we move forward.
No Obligations: Our consultation is commitment-free. This means you get a clear picture of your legal standing, without any pressure to proceed. It's about empowering you to make an informed decision.
In a nutshell, when you sit down with us, it's not a sales pitch – it's a genuine conversation. We see beyond the case, understanding the individual and the trauma faced. With The Law Place, it's not just about legal representation; it's about standing by your side, every step of the way.
FAQs
What differentiates a West Palm Beach personal injury lawyer from others?
West Palm Beach personal injury lawyers are intricately familiar with local regulations, the unique dynamics of the West Palm Beach community, and the specific challenges that victims in the region face. Their experience is honed by handling numerous cases rooted in the local context, making them more adept at navigating the legal landscape of West Palm Beach than generalist lawyers.
How do personal injury attorneys handle insurance companies?
Personal injury attorneys advocate on behalf of the victim to ensure they receive the rightful compensation they deserve. They negotiate with insurance companies, utilizing their knowledge of legal intricacies and case precedents to challenge any attempts by insurers to downplay or deny claims. With an attorney, the power dynamics shift, ensuring the victim isn't bullied or overwhelmed by insurance giants.
What costs can I expect to recover in a personal injury lawsuit?
In a personal injury lawsuit, victims can often seek compensation for medical expenses, both current and future, lost wages, property damage, pain and suffering, emotional distress, and in certain grave cases, punitive damages. The exact amount and type of compensation vary based on the specifics of the case and the extent of the injury.
What are the common misconceptions around personal injury claims in West Palm Beach?
Common misconceptions include the belief that minor injuries aren't worth pursuing legally, that insurance companies will always offer a fair settlement without legal representation, or that personal injury claims are drawn-out and hardly worth the effort. Another misconception is that hiring an attorney is prohibitively expensive. In reality, many personal injury attorneys, including those at The Law Place, work on a contingency fee basis, meaning they only get paid if you win your case.
How does The Law Place support victims throughout the personal injury claim process?
At The Law Place, we pride ourselves on offering comprehensive support to victims. From the initial free consultation, providing clarity and understanding, to aggressively representing our clients' interests in negotiations or court proceedings, our commitment is unwavering. We aid in gathering evidence, liaising with medical professionals, and ensuring clients are kept abreast of every development in their case. With The Law Place, victims aren't just clients; they're part of a shared journey towards justice and healing.
Call us today!
Navigating the aftermath of a personal injury can be overwhelming. The emotional, physical, and financial toll can be heavy, especially when trying to understand complex legalities. At The Law Place, we've walked this journey with countless individuals, advocating for their rights and ensuring they receive the justice they so rightly deserve. Our experience in West Palm Beach's unique legal landscape makes us an invaluable partner during these challenging times.
Every step, every question, and every challenge is easier when you have a team of dedicated attorneys by your side. Schedule a free consultation with us today. Let us be your beacon in these trying times, guiding you towards justice, healing, and rightful compensation. After all, in the face of adversity, everyone deserves a trusted advocate. And that's precisely what we are here at The Law Place.