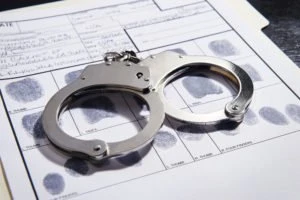 In recent years, Pinellas County has become a focal point for discussions on prostitution-related offenses, a topic rife with both legal intricacies and societal implications. As awareness grows, so do the efforts of law enforcement agencies. A notable uptick in scrutiny has been observed, especially towards establishments like massage parlors. Unexpectedly caught in a sting, many find themselves facing charges, which brings forth a harsh reality: understanding the legal maze of prostitution charges in Florida is not just beneficial – it's crucial.
The local authorities' drive to clamp down on illicit activities has led to a significant increase in undercover operations, particularly targeting massage parlors suspected of fostering prostitution. These operations often culminate in a spate of charges, catching both workers and patrons off-guard. Suddenly, individuals find themselves not just grappling with potential criminal records but also with the societal backlash associated with such charges.
Navigating these charges, understanding one's rights, and ensuring a fair trial necessitate more than just a rudimentary understanding of Florida law. It requires the insights, legal knowledge, and dedication of an experienced criminal defense attorney.
Have you or a loved one been charged with a prostitution-related offense in Pinellas County? Contact The Law Place for a free consultation with a Pinellas Park criminal defense lawyer. With seasoned attorneys familiar with the local legal landscape, we will guide you through the labyrinth of legalities and ensure that every available defense strategy is employed to safeguard your reputation and future.
Prostitution in Pinellas County: Defining the Crime and its Implications
Florida Statutes Chapter 796 does not tread lightly when it comes to offenses related to prostitution.
Prostitution – At its core, to 'commit prostitution' means to offer or engage in sexual activity in exchange for money or other goods. The scope isn't limited to the act itself.
Solicitation for Prostitution – Or in simpler terms, offering, enticing, or asking someone to engage in a sexual act for compensation – is also prosecuted with equal fervor. While many might believe the crime rests solely with the person offering the service, under Florida statute, those seeking these services, or even acting as intermediaries, can find themselves facing charges.
Sexual Act – While the term "sexual act" is commonly linked to prostitution, it's essential to distinguish it from other acts that might lead to charges. A sexual act typically refers to a direct, explicit exchange of sexual services for compensation.
Led Acts – 'Lewd acts' and 'indecent acts,' though less explicit, can still be prosecutable under Pinellas County's strict regulations. A lewd act might involve inappropriate touching or exposure without a direct exchange of money, while an indecent act can be any sexually suggestive behavior that falls short of a direct transaction.
Prostitution and the Dark World of Human Trafficking
One of the gravest concerns associated with prostitution stings and crackdowns is the potential uncovering of human trafficking rings. Authorities in Pinellas County and across Florida have long suspected and, in some instances, discovered that many involved in prostitution are not there by choice. Instead, they are victims of a larger, more sinister operation.
Human trafficking, a heinous crime by any measure, often forces individuals into prostitution. Recognizing the correlation between these two offenses is vital, not only for the legal system but for society at large, ensuring that victims are treated with the care and sensitivity they deserve.
Our team of dedicated attorneys fight and win for Floridians.
Grading the Gravity: Prostitution Offenses and Their Classifications in Florida
Whether it's a first-time offense or a more severe felony, understanding the intricacies of Florida's prostitution laws can be daunting. That's where an experienced attorney becomes indispensable.
First-time Prostitution Offense: The Second Degree Misdemeanor – For those encountering the legal system for the first time on a prostitution charge, Florida law classifies this initial violation as a second degree misdemeanor. While this may seem less severe than other charges, it's vital not to underestimate its implications. Even a first-time prostitution offense can lead to jail time, fines, and a mark on one's criminal record. The mere association with such a charge can have lasting impacts on personal and professional fronts.
The Escalation: Second Offense and Its First Degree Misdemeanor Classification – A second offense related to prostitution doesn't just double the trouble. The stakes are higher, as Florida law escalates the classification to a first degree misdemeanor. With this elevation comes steeper fines, longer jail time, and further complications if one is found guilty. Beyond the legal ramifications, the individual might face enhanced social stigma and challenges in daily life.
Repeated Violations: Third or Subsequent Offense – Florida takes a strict stance on repeated violations related to prostitution. A third or subsequent violation is no mere misdemeanor; it gets classified as a third degree felony. This elevation signals a significant shift in how the law perceives and addresses the offense. The penalties are more severe, with extended prison time, higher fines, and the added weight of a felony on one's criminal history.
Solicitation of Prostitution: When It Becomes a Second Degree Felony – While solicitation of prostitution might seem like a less direct involvement in the act, under certain conditions, it can be classified as a second degree felony in Florida. This is especially true when the solicitation is linked to situations involving minors or is a part of larger operations such as human trafficking rings. The implications of being charged with a second degree felony are grave, carrying with them extended prison terms, hefty fines, and a damaging criminal record that can affect all facets of life.
Navigating the Aftermath: Consequences of Prostitution-Related Convictions in Pinellas County
Being charged with a prostitution-related offense in Florida is no minor matter. The legal repercussions can be daunting. A first-time prostitution offense, categorized as a second-degree misdemeanor, might lead to fines and up to 60 days in jail.
A second offense escalates the matter to a first-degree misdemeanor, exposing the defendant to up to one year in jail. Things take a more severe turn with a third or subsequent violation, as it's treated as a third-degree felony. This classification can mean substantial fines and prison time, possibly up to five years. Solicitation charges, depending on specific circumstances, can even elevate the crime to a second-degree felony, carrying even stiffer penalties.
The Indelible Mark: Criminal Record and its Ripple Effects
While the immediate legal penalties are fearsome, the longer-term implications of a criminal record can be even more crippling. A conviction for prostitution or solicitation in Pinellas County becomes a permanent stain on one's criminal history. This record can hinder future employment opportunities, jeopardize housing applications, and even affect personal relationships. Furthermore, for non-citizens, such a conviction can have immigration consequences, possibly leading to deportation or denial of naturalization.
Beyond the Gavel: Additional Consequences to Consider
The Florida legal system doesn't just stop at fines and jail time when it comes to prostitution-related offenses. Defendants might find themselves saddled with additional obligations. These can range from mandatory community service to attending courses on the dangers and ethics surrounding prostitution. In certain cases, especially where there's evidence of repeated offenses or involvement in human trafficking, mandatory counseling or rehabilitation might be ordered.
We're Florida's top litigation team with over 75 years of combined experience
The Crucial Role of a Seasoned Prostitution Defense Lawyer in Pinellas County
Florida's laws concerning prostitution, solicitation, and related offenses are intricate, and their nuances can be perplexing for those unfamiliar with legal jargon. Every term, from "commit prostitution" to "solicitation for prostitution" and even distinctions like "lewd act" and "indecent act," carries specific legal implications. An experienced attorney, well-versed in Florida law, can unravel these complexities and provide clarity on the charges faced by the defendant. Such understanding is crucial, not only for building a strong defense but also for guiding the accused through the daunting legal system.
Challenging the Prosecution: Scrutinizing Evidence from Undercover Operations
One of the mainstays of prosecution in prostitution cases, especially those stemming from massage parlor stings, is evidence gathered by undercover officers. While this evidence might seem damning at first glance, it's not always ironclad. An experienced criminal defense attorney knows how to challenge its validity. They can scrutinize the means by which it was obtained, ensuring that the defendant's rights weren't violated in the process. Missteps by authorities, lapses in protocol, or even the suggestion of entrapment can weaken the prosecution's case, and a seasoned attorney will ensure these angles are thoroughly explored.
Advocacy and Negotiation: Seeking Reduced Charges and Alternative Outcomes
A prostitution charge doesn't always have to end in a conviction. With the right legal representation, there's room for negotiation. An experienced attorney can often broker deals with the prosecution, leading to reduced charges or even the possibility of alternative resolutions, such as diversion programs.
For those with a limited criminal record, or in cases where the evidence is not overwhelmingly against the defendant, these alternative paths can prevent the lasting stain of a conviction. This aspect of legal defense is where the prowess of an experienced attorney truly shines, turning potential life-altering consequences into more manageable outcomes.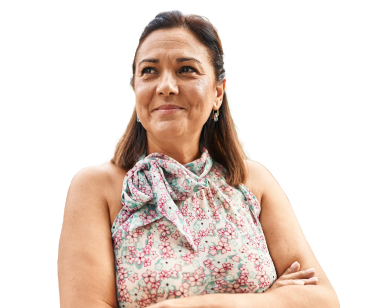 From the initial call to updates on your case status, we are here to get you answers.
Possible Defense Strategies for Prostitution-Related Offenses
Lack of Evidence – A foundational strategy is to challenge the sufficiency and credibility of the evidence presented. If there is insufficient proof to establish beyond a reasonable doubt that the accused committed the crime, the case might be dismissed.
Mistaken Identity – Especially in undercover operations, there may be room to argue that the accused was mistakenly identified. Surveillance footage, alibis, and other evidence can bolster this claim.
Entrapment – If undercover officers pressured or induced someone into committing a prostitution-related offense they wouldn't have otherwise committed, entrapment can be a valid defense strategy.
Constitutional Violations – Violations such as illegal searches or seizures or not reading the accused their Miranda rights can be grounds for dismissing evidence or even the entire case.
No Intent to Commit Prostitution – Evidence demonstrating the lack of intention to engage in or solicit prostitution can be instrumental. For example, money might have been exchanged for reasons unrelated to prostitution, or there could have been a misunderstanding regarding the nature of the transaction.
Challenges to Undercover Testimony – Because undercover operations play a significant role in many prostitution cases, attacking the credibility or consistency of undercover officers' testimonies can be an effective defense. Discrepancies in their accounts or biases can be highlighted.
Rehabilitation Efforts – While not a direct defense against the charge, showing the court that the accused has sought treatment or counseling for issues related to prostitution can sometimes lead to reduced penalties or alternative sentencing.
Pinellas County Prostitution Lawyer, FAQ
What criminal penalties can I face if charged with a prostitution offense in Pinellas County?
Depending on the nature of the offense and prior convictions, penalties can range from fines and community service to significant jail or prison time. It's essential to understand the specific charges against you to determine the potential repercussions.
Is a prostitution offense considered a sex crime in Florida?
Yes, prostitution offenses are categorized under sex crimes in Florida. Being convicted of a sex crime can have long-lasting consequences, including potential registration as a sex offender.
Navigating Prostitution Charges: The Path Forward in Pinellas County
Prostitution offenses in Pinellas County, like many places in Florida, carry significant implications. From the tarnish of a criminal record to the potential life-altering consequences of hefty fines or even prison time, the stakes are undeniably high. This landscape has only grown more intricate and stringent with the amplified scrutiny on locales like massage parlors.
In this challenging terrain, the advocacy, and dedication of a practiced criminal defense attorney become indispensable. Firms like The Law Place stand as beacons of hope, offering a combination of deep legal knowledge and steadfast commitment to their clients' rights. Their experience in navigating the intricacies of Florida statute, challenging potentially shaky evidence, and negotiating with prosecutors can be the difference between a life permanently altered and a chance at a fresh start.
As you grapple with the weight of prostitution-related charges, remember this: you don't have to face it alone.