Facing a DUI charge can be a daunting experience. The implications of such an arrest are far-reaching, potentially resulting in severe penalties such as hefty fines, loss of driving privileges, mandatory alcohol education programs, and even jail time. The impact doesn't stop at legal consequences, as a DUI conviction can also affect your personal and professional life, from tarnishing your reputation to impeding career opportunities.
Moreover, the complexities of DUI law and the Florida criminal justice system can be overwhelming to navigate alone. The process involves intricate legal procedures, numerous hearings, and interactions with prosecutors who are intent on securing a conviction. That's where the importance of having a skilled DUI lawyer comes in. An experienced Dunedin DUI lawyer can provide the necessary legal guidance, aggressively defend your rights, challenge the prosecution's case, and work tirelessly towards the best possible outcome.
Arrange a free consultation with a Dunedin criminal defense lawyer today.
The Law Place: Your Trusted Dunedin DUI Lawyer
When you're facing a DUI charge, you need a team of seasoned professionals who are committed to fighting for you — and that's exactly what you'll find at The Law Place. We are a collective of highly experienced attorneys who specialize in handling DUI cases in Dunedin, FL and the surrounding areas. We understand the gravity of a DUI charge and the devastating effects it can have on your life.
Our approach is aggressive and thorough. We dive deep into the details of your case, analyzing every aspect of your arrest to identify any potential missteps or procedural errors that could be used in your defense. We understand the importance of keeping you informed at every stage, ensuring that you're never in the dark about your case or our strategy.
The moment you entrust your case to us, you're no longer alone in your fight against the DUI charges. Contact us today for a free consultation, and let us show you what the comprehensive legal support of The Law Place can do for your DUI case. Together, we can navigate the road ahead.
Our team of dedicated attorneys fight and win for Floridians.
DUI and DWI Cases in Dunedin, FL
In Dunedin, FL, as well as the rest of Florida, DUI (Driving Under the Influence) and DWI (Driving While Impaired) offenses are treated with utmost seriousness. The laws governing these offenses are stringent and can carry significant penalties, making them some of the most aggressively prosecuted crimes in the state.
A DUI charge in Florida is typically issued when a driver is found to have a blood alcohol level of 0.08% or higher, or if there is evidence of impairment due to drugs or alcohol. Meanwhile, a DWI charge may apply if there's evidence of impairment even without a specific blood alcohol concentration.
As per Florida Statutes, Title XXIII. Motor Vehicles, Chapter 316. State Uniform Traffic Control, Section 316.193. Driving Under the Influence, penalties for a DUI or DWI conviction in Florida can vary based on the specifics of the offense. For example, the driver's blood alcohol level, whether any property damage or bodily injuries were involved, and the offender's past record of similar charges. However, even first-time offenders can face severe consequences. These can include fines ranging from $500 to $2,000, suspension or revocation of driver's license, probation, community service, mandatory participation in DUI school or substance abuse treatment programs, vehicle impoundment, and even incarceration.
Moreover, a DUI or DWI conviction can have lasting implications beyond the legal penalties. It can result in increased insurance premiums, employment difficulties due to a criminal record, and a damaging blow to your personal reputation.
Navigating this complex legal landscape requires a deep understanding of Florida's DUI and DWI laws, as well as the local practices within Pinellas County and Dunedin. This is why having a Dunedin DUI lawyer on your side, who is experienced in defending such cases, can be crucial in challenging these charges and minimizing the impact on your life.
The Consequences of a DUI Conviction: Beyond the Courtroom
Florida Department of Highway Safety and Motor Vehicles – DUI and Administrative Suspension Laws lays out the potential charges for DUIs. A DUI conviction carries with it not just the immediate penalties imposed by the court but also far-reaching effects that can permeate various aspects of your life. Understanding these potential impacts can underscore the gravity of a DUI charge and the importance of having aggressive representation to mitigate these consequences.
One immediate consequence of a DUI conviction is its impact on your driving record. A conviction can result in a suspended or revoked driver's license, limiting your mobility and independence. It can also lead to higher insurance premiums, as insurance companies consider DUI offenders as high-risk drivers. In some cases, insurance companies may even refuse to insure you altogether.
Beyond your driving record, a DUI conviction can also severely affect your employment opportunities. With a DUI on your criminal record, you might find it difficult to secure a job, especially in fields that require driving or hold high standards for employee conduct, such as education, healthcare, or law enforcement. Even if you're currently employed, a DUI conviction can jeopardize your position, especially if your job requires a clean driving record or if the conviction leads to prolonged absences due to jail time or court appearances.
In addition to your employment, a DUI conviction can also affect your personal life. The stigma of a DUI conviction can strain relationships with family and friends and can impact your social and professional reputation. Furthermore, if you're involved in a custody dispute or if your immigration status is being reviewed, a DUI conviction can potentially harm your case.
Lastly, the financial toll of a DUI conviction should not be underestimated. Aside from the immediate fines and penalties, you may also face increased insurance costs, fees for DUI school or treatment programs, and potential income loss due to job difficulties or license suspension. Not to mention the potential expenses associated with property damage or medical costs if the DUI incident involved an accident.
Given these far-reaching consequences, it's evident that a DUI charge is not something to take lightly. That's why it's crucial to have a dedicated Dunedin DUI lawyer from The Law Place on your side. Our legal team is committed to providing aggressive representation to protect your rights, challenge the charges against you, and work towards the best possible outcome for your case.
We're Florida's top litigation team with over 75 years of combined experience
The Importance of a Skilled DUI Lawyer
The criminal justice process for a DUI case in Florida can be overwhelming, especially for first-time offenders. It begins with an arrest and goes through several stages before reaching a resolution, which can be a trial or a plea agreement. Throughout this process, having a knowledgeable Dunedin DUI lawyer from The Law Place can make a significant difference.
The first encounter with the justice system comes at the arrest, where law enforcement officers have observed signs of impairment or your blood alcohol content (BAC) was above the legal limit. At this point, having a lawyer can be crucial to ensure your rights are respected during questioning and any subsequent tests.
Following the arrest, the case moves to the pre-trial stage, involving hearings and potential negotiations with prosecutors. Your DUI lawyer can represent you at these hearings, presenting motions to suppress evidence or dismiss the charges based on procedural errors or violations of your rights. They can also negotiate for a favorable plea agreement, which could reduce your charges or penalties.
If your case proceeds to trial, your attorney's role becomes even more critical. They will work tirelessly, developing an effective defense strategy, examining and cross-examining witnesses, challenging the prosecution's evidence, and arguing passionately on your behalf. They aim to create reasonable doubt about your guilt to the jury or judge.
Even after the trial, a DUI lawyer's work is not finished. If you're convicted, they can represent you during sentencing and help you understand your options for appeals or expunging your record.
At each of these stages, the legal professionals at The Law Place are dedicated to providing you with the most robust defense possible. We believe in fighting for your rights and are committed to navigating the complexities of the Florida criminal justice system on your behalf.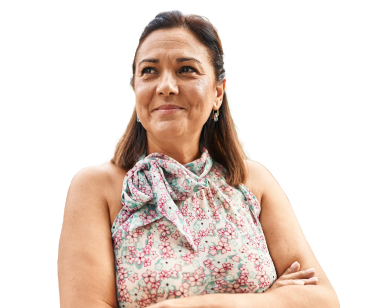 From the initial call to updates on your case status, we are here to get you answers.
DUI Defense Strategies: How The Law Place Fights for You
When it comes to fighting DUI charges, the right strategy can make all the difference. At The Law Place, our Dunedin DUI lawyers employ various defense tactics tailored to the unique circumstances of your case. Our goal is always to secure the best possible outcome for you, whether that's a reduction in charges, a dismissal, or an acquittal.
One potential strategy is challenging the legality of the traffic stop itself. Under the Fourth Amendment, law enforcement must have probable cause to pull you over. If there was no legitimate reason for the stop, any evidence gathered as a result may be suppressed. Our attorneys will scrutinize the events leading up to your arrest and will challenge any constitutional violations.
We may also question the accuracy and reliability of the blood alcohol level tests. Many factors can influence these tests, such as the time of the test, the machine calibration, and the administering officer's training. Our experienced attorneys understand the intricacies of these tests and will not hesitate to challenge their validity if there is reason to believe they were administered or analyzed incorrectly.
Other defense strategies a Florida DUI defense lawyer might include highlighting discrepancies in the officer's observations or testimony, or calling into question whether other factors could have contributed to apparent impairment. Medical conditions, certain medications, or even fatigue can sometimes mimic the symptoms of intoxication.
It's also worth noting that a DUI charge doesn't automatically mean a conviction. Many of our clients have had their charges reduced or dismissed because of our aggressive and strategic defense approach. We have a proven track record of success in representing clients in DUI cases, and each and every Florida criminal defense attorney on our team will bring that experience to every case we handle.
Frequently Asked Questions
What is the difference between DUI and DWI cases in Dunedin, FL?
DUI stands for Driving Under the Influence, while DWI is Driving While Intoxicated. In Florida, the terms are used interchangeably to refer to operating a vehicle with a blood alcohol level of 0.08% or higher. The charges can carry severe penalties, so it's vital to contact a skilled DUI attorney as soon as possible.
How common are fatal DUI accidents in Florida?
According to National Highway Traffic Safety Administration's Impaired Driving page, about 37 people in the United States die in drunk-driving accidents every day.
How can a DUI attorney help with my case?
DUI attorneys are experts in criminal defense, specifically focusing on DUI and DWI cases. They understand the complexities of the criminal justice system and will represent clients aggressively to protect their rights. An experienced trial attorney can challenge the legality of the traffic stop, question the accuracy of blood alcohol level tests, and develop strategic defenses based on the specifics of your case.
Can a DUI conviction affect my driver's license?
Yes, a DUI conviction in Dunedin, FL can lead to a suspension of your driver's license, among other penalties. DUI attorneys can assist with license reinstatement procedures and offer guidance to minimize the impact on your driving privileges.
What does a free consultation with a DUI lawyer involve?
During a free consultation, a DUI lawyer will review the facts of your case, explain your legal options, and provide an overview of how they would approach your defense. This is a chance for you to ask questions and decide whether you'd like to proceed with their representation.
Do all DUI cases go to trial?
Not all DUI cases go to trial. Many are resolved through plea bargains or dismissed due to insufficient evidence or procedural errors. The decision to go to trial depends on several factors, including the strength of the prosecution's case and the potential benefits of a plea deal.
Can a DUI be expunged from my record?
Under certain conditions, a DUI conviction can be expunged from your record in Florida. A knowledgeable Dunedin DUI attorney can guide you through the process and advise on the likelihood of success based on your unique circumstances.
Remember, DUI charges can have serious implications. Don't navigate this complex process alone. Call us today at The Law Place for a free consultation with an experienced DUI lawyer in Dunedin, FL.
Arrange a Free Consultation With The Law Place Today
Facing a DUI charge can be an overwhelming experience, and the road ahead may seem daunting. It's crucial to remember that you don't have to face these charges alone. At The Law Place, we have an experienced team of Dunedin DUI lawyers ready to fight for your rights and help guide you through this difficult time.
We understand the intricacies of Florida law, and we have a successful track record of defending clients against DUI charges. With our commitment to personalized service and a free initial consultation, we aim to make the legal process as straightforward as possible for you.
Don't let a DUI charge define your future. Reach out to The Law Place today and let us help you navigate through the complex criminal justice system. We're ready to fight for the best possible outcome in your case. Your future is worth it. Don't wait, call us now!