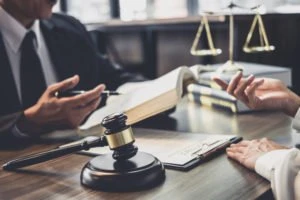 When accidents occur and result in devastating injuries, it can turn your life upside down. You're suddenly faced with medical bills, lost wages, ongoing medical attention, and other expenses that you hadn't planned for. This is where a Jacksonville personal injury lawyer comes into the picture. These attorneys are committed to helping accident victims navigate the complex world of personal injury law and insurance claims, ensuring you have the legal support needed to secure fair compensation for your injuries.
Personal injury law is a complex field that covers a wide range of scenarios, from car accidents and motorcycle accidents to workplace injuries and nursing home abuse. When you're injured due to someone else's negligence, you have the right to seek compensation for your injuries and losses. However, proving negligence and quantifying the amount of compensation you deserve can be a challenging task, especially when you're dealing with insurance companies that often prioritize their profits over your welfare.
This is where the importance of an experienced attorney is most evident. A seasoned Jacksonville personal injury lawyer not only has a thorough understanding of Florida law but also possesses the negotiation skills and resources needed to stand up to insurance companies. They understand the tactics these companies often employ and can help ensure that your rights are protected throughout the process.
A seasoned personal injury attorney brings to the table years of experience handling similar cases, an understanding of the local legal landscape, and a dedication to securing the best possible outcome for their clients. They take the time to understand your situation, gather all the necessary evidence, and formulate a legal strategy tailored to your specific needs.
At The Law Place, our Jacksonville personal injury lawyers are committed to providing experienced, aggressive, and compassionate representation for accident victims. We understand that each case is unique, and we take a personalized approach to every client we serve. Trusting your personal injury matters to our skilled attorneys ensures that you have a knowledgeable ally in your corner, advocating for your rights and seeking the compensation you deserve.
The Scope of Personal Injury Law in Jacksonville, FL
Personal injury law, at its core, is about seeking justice for those who have been harmed due to the negligence or recklessness of others. This is a vast area of law, encompassing a wide range of scenarios that can lead to a variety of injuries. As Jacksonville personal injury lawyers, we at The Law Place handle cases that span the breadth of this intricate field, helping our clients navigate through the complexities of their unique situations.
Car Accidents – Car accidents, for instance, are one of the most common sources of personal injury cases. These incidents can result in a wide range of injuries, from minor bruises and sprains to more severe and life-altering injuries such as traumatic brain injuries or spinal cord damage. The aftermath of a car accident can be stressful and confusing, and dealing with insurance companies can add another layer of complexity to the situation. An experienced personal injury attorney is essential to help guide you through the process and ensure you receive the compensation you are due.
Motorcycle Accidents – Motorcycle accidents, another prevalent type of personal injury case, often result in severe injuries due to the lack of protection for motorcyclists. These cases can become complex, especially in Florida, where specific motorcycle laws apply. An experienced Jacksonville personal injury attorney will have the knowledge required to handle such cases effectively.
Wrongful Death – Wrongful death cases are tragically severe, involving the death of a loved one due to someone else's negligence. Navigating these cases requires not only legal acumen but also a deep sense of empathy and understanding, as the surviving family members grapple with their loss while seeking justice.
Workplace Injuries – Workplace injuries and nursing home abuse are other areas within the scope of personal injury law. These cases require a keen understanding of specific laws, such as workers' compensation regulations and elder care statutes. Legal guidance is essential to effectively navigate the unique challenges that arise in these cases.
Trucking Accidents – Trucking accidents, given the size and weight of commercial trucks, often lead to catastrophic damages. These cases can be more complex due to the multiple parties involved – the truck driver, the trucking company, and even the vehicle manufacturer. Help from Florida truck accident lawyers is paramount in these cases to identify the responsible parties, gather evidence, and build a strong case.
Bicycle Accidents – Bicycle accidents are another area within personal injury law. These accidents, often due to driver negligence or lack of infrastructure, can lead to serious injuries for cyclists. From gathering evidence to demonstrate the driver's negligence, to negotiating with the driver's insurance company, a personal injury lawyer can guide you through this often complex process, advocating for your rights and interests.
Slip and Fall Accidents – Lastly, fall accidents, also known as slip and fall accidents, are common personal injury cases that fall under the realm of premises liability. These occur when a person is injured due to dangerous conditions on someone else's property, like a wet floor or uneven surface. These cases often hinge on proving that the property owner knew, or should have known, about the hazardous condition and failed to rectify it. A competent personal injury attorney can help you gather the necessary evidence, establish liability, and recover the compensation you are entitled to.
Regardless of the type of personal injury case, the process involved can be challenging and complex. It involves understanding the specifics of the accident, gathering evidence, identifying liable parties, dealing with insurance companies, and possibly even taking the case to trial. A Jacksonville personal injury lawyer can help alleviate this burden, providing the legal guidance needed to navigate these challenges effectively.
At The Law Place, our Jacksonville personal injury lawyers bring years of experience and a deep understanding of personal injury law to every case. We handle the legal complexities so you can focus on your recovery. We strive to ensure that our clients receive fair compensation for their medical bills, lost wages, pain and suffering, and any other damages they may have suffered. With our help, you can navigate the complexities of your personal injury case with confidence, knowing that your case is in capable hands.
Our team of dedicated attorneys fight and win for Floridians.
Navigating Insurance Claims and the Role of Insurance Companies
Following an accident that wasn't your fault, insurance companies will usually play a significant role, as they are often the entities from which compensation is sought. However, dealing with insurance companies in personal injury claims in Florida can be challenging, particularly for those reeling from the physical and emotional impact of an accident. It's important to understand that insurance companies, like any other business, are primarily focused on their bottom line. As a result, they may not always have the accident victim's best interests at heart.
In the aftermath of an accident, victims often find themselves dealing with insurance adjusters. These individuals work for the insurance company, and their role is to investigate the claim, determine liability, and decide the amount of compensation to be offered. While they may seem friendly and helpful, their ultimate goal is to save their company money. This can lead to tactics such as offering a quick, low settlement or disputing the severity of the victim's injuries to reduce the claim's value.
Understanding insurance policies and interpreting their often complicated language can also be a challenge for many victims. Policies can contain exclusions, limitations, and specific requirements that can impact the claim. Without a thorough understanding of these terms, victims may unintentionally jeopardize their claim or fail to receive the full compensation they deserve.
Timeliness is another crucial factor when dealing with insurance companies. Most policies have specific deadlines for reporting accidents and filing claims. Failure to adhere to these timelines can result in the claim being denied.
In addition, there can be multiple insurance companies involved in a single case, especially in motor vehicle accidents or incidents involving multiple parties. Each company may have its own set of rules and processes, adding another layer of complexity to the claim.
This is where the role of an experienced Jacksonville personal injury lawyer becomes critical. They can guide victims through the intricacies of dealing with insurance companies, ensuring that all requirements are met and deadlines are adhered to. They can help decipher insurance policy language, negotiate with insurance adjusters, and advocate for fair compensation on behalf of the victim. In situations where the insurance company is uncooperative or offers an inadequate settlement, a personal injury lawyer can escalate the case to litigation.
The Value of Experienced Legal Representation
When it comes to navigating the complexities of personal injury law, there is no substitute for experienced legal representation. An experienced Jacksonville personal injury lawyer brings to the table a wealth of knowledge and exper, which iencecan significantly increase the chances of obtaining a favorable outcome for the client. But what does this legal representation truly bring to the table?
One of the primary advantages is the lawyer's comprehensive understanding of the law. Personal injury cases involve numerous laws, rules, and procedures that can be challenging for a layperson to comprehend. An experienced attorney can navigate these legal complexities, ensuring the client's rights are protected and their case is presented effectively. This can be particularly crucial when facing well-resourced insurance companies and their legal teams.
A seasoned attorney brings negotiation skills honed through years of practice. This becomes vital when negotiating settlement terms with insurance companies, which often have their team of expert negotiators aiming to reduce the payout. A personal injury lawyer can counter these tactics, pushing for the maximum compensation possible for the client's injuries and losses.
Lawyers with extensive experience often have a network of resources at their disposal, including medical professionals, accident reconstruction experts, and investigators, who can help build a compelling case. They can help gather evidence, consult with experts to understand the full extent of the injury, and craft a robust legal strategy.
Beyond the individual lawyer, there's the advantage of having a dedicated legal team working on the case. The combined legal experience of a team can provide a broader perspective and a more comprehensive approach to the case. This collaboration can be crucial in challenging cases and can enhance the chances of achieving a successful outcome.
Furthermore, a team can provide additional support to the client, ensuring they are kept informed and their concerns addressed promptly. This can provide much-needed peace of mind during what can be a stressful and overwhelming time.
Most personal injury attorneys work on a contingency fee, meaning they only get paid if they win the case. This reduces the financial risk for the client and ensures the legal team is motivated to seek the maximum compensation possible.
We're Florida's top litigation team with over 75 years of combined experience
Medical Considerations in Personal Injury Cases
One of the key components of any personal injury case in Jacksonville, FL, involves medical considerations. The medical bills, expenses, and the necessity of ongoing medical attention are crucial elements that can significantly influence the outcome of a personal injury claim. However, understanding these factors requires more than just assessing the immediate damages. It involves a deep dive into the past, present, and future implications of an individual's medical condition following the accident or injury.
From the onset of the injury, medical bills start to accumulate. These can include emergency room visits, hospital stays, surgeries, medications, physical therapy sessions, and more. In cases of serious injury, such as traumatic brain injuries or spinal cord injuries, the costs can be particularly high. But even seemingly minor injuries can result in substantial medical expenses over time. Therefore, all these costs are factored into the personal injury case to ensure that the injured person isn't burdened with the financial consequences of an accident caused by someone else's negligence.
Alongside the apparent medical bills, additional medical expenses also need to be considered. These can involve costs related to medical equipment, home modifications for severe injuries, rehabilitation services, psychiatric counseling for emotional distress, and other related expenses. Furthermore, the cost of travel to and from doctors' appointments, the expense of hiring help for tasks the injured individual can no longer perform, and even the cost of future medical care, all come into play. An experienced Jacksonville personal injury lawyer will understand how to quantify these costs accurately.
The need for ongoing medical attention further complicates the financial aspect of a personal injury case. Many injuries result in long-term or even permanent disabilities, requiring ongoing care and therapy. These future medical expenses can be challenging to estimate, as they depend on the progression of the individual's recovery, potential complications, and the likelihood of additional surgeries or treatments in the future. It is here that medical professionals' input becomes invaluable, helping to provide an accurate projection of future medical needs and costs.
However, merely incurring these costs isn't enough to ensure they're included in a personal injury claim. Proper documentation is critical. Medical records form an integral part of any personal injury case, providing concrete evidence of the extent and impact of the injuries sustained. These records, produced by medical professionals, detail the treatments received, the progress of recovery, and the prognosis for the future. They provide a clear, objective basis for claiming compensation.
Beyond the physical injuries, medical documentation can also support claims for emotional distress and other non-economic damages. Many accident victims suffer from conditions such as post-traumatic stress disorder (PTSD), anxiety, and depression. Medical professionals specializing in these areas can provide the necessary documentation to support these aspects of a claim.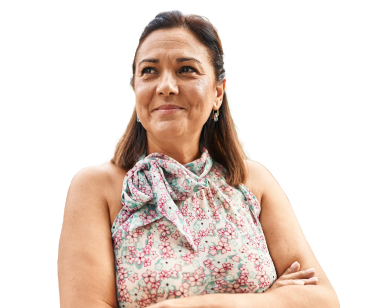 From the initial call to updates on your case status, we are here to get you answers.
Compensation in Jacksonville Personal Injury Cases
In a Jacksonville personal injury case, understanding the different forms of financial compensation available is a crucial element of the legal process. Compensation, also known as damages, is intended to "make whole" the victim of a personal injury, helping them recover financially from the costs and losses incurred due to their injuries. There are several types of damages available in personal injury cases, each with its unique considerations.
One of the most straightforward types of compensation is for medical bills. As previously discussed, these include not only immediate costs following the injury but also ongoing and future medical expenses. The aim is to ensure that the injured person doesn't bear the financial burden of medical care necessitated by someone else's negligence.
Next, compensation for lost wages is a crucial component of a personal injury case. If an injury causes a person to miss work, whether for a few days or an extended period, they should be compensated for those lost earnings. But it doesn't stop there. If the injury impacts the person's ability to work in the future or forces them to take a lower-paying job, the compensation should reflect those lost earning capacities as well. An experienced personal injury attorney can work with financial experts to calculate these losses accurately.
Personal injury victims can seek compensation for pain and suffering, and other non-economic damages. Unlike medical bills or lost wages, these damages are not easy to quantify. They encompass the physical pain and emotional distress caused by the injury, the impact on the person's enjoyment of life, and other intangible losses. In Florida, there is no set formula for calculating these damages. However, personal narratives, medical records, testimonies from loved ones and mental health professionals, and demonstration of the hardship endured can substantiate these claims.
Now, understanding the types of compensation available is just the first step. The process to seek compensation and the factors that can affect the amount involves more complexities. The process begins with filing a personal injury claim or lawsuit against the at-fault party. This claim should detail the nature of the injury, the negligence of the defendant, and the damages incurred as a result.
However, the compensation one can expect to receive is not only dependent on the damages incurred. It also relies on the ability to prove the negligence of the at-fault party. Proving negligence involves demonstrating that the defendant owed a duty of care to the plaintiff, that they breached this duty, and that this breach directly caused the plaintiff's injuries. Each of these elements can be a battleground for argument, which is why having an experienced Jacksonville personal injury lawyer is invaluable.
Another factor affecting compensation is the defendant's ability to pay. Insurance coverage usually pays most personal injury claims, but policy limits may cap the amount available. In cases where damages exceed these limits, or if the at-fault party doesn't have insurance, collecting the awarded compensation can become complicated.
Comparative fault in personal injury cases in Florida can also affect the compensation amount. If the injured person is found to be partially at fault for their injuries, their compensation will be reduced proportionately.
The Role of a Personal Injury Law Firm
A personal injury law firm plays a pivotal role in helping injury victims navigate the complex landscape of personal injury law. Unlike a solo practitioner, a law firm typically boasts a diverse team of attorneys who have a wealth of experience across various aspects of personal injury law, ranging from car accidents and wrongful death cases to workplace injuries and nursing home abuse. This wide-ranging experience allows a law firm to tackle different types of personal injury cases effectively, offering comprehensive legal services tailored to each client's unique needs and circumstances.
One of the foremost services a personal injury law firm provides is legal representation. This involves advocating for the client's rights and interests in all legal proceedings, including negotiations with insurance companies and litigation in court. A law firm, due to its collective knowledge and combined legal experience, is often better equipped to handle the sophisticated tactics employed by insurance companies and their attorneys.
Additionally, law firms have more resources at their disposal compared to solo practitioners. This can be especially beneficial when handling complex cases that require extensive investigations or the involvement of expert witnesses. A well-resourced law firm can thoroughly investigate an accident, gather crucial evidence, and consult with medical professionals, accident reconstruction experts, financial analysts, and other specialists, if needed, to build a robust case.
Another critical service offered by a personal injury law firm is negotiation. Often, personal injury cases involve negotiations with multiple parties, including insurance companies, opposing counsel, and even healthcare providers who want a share of the settlement for medical bills. A law firm, with its team of experienced attorneys, can handle these negotiations skillfully, ensuring the client's best interests are protected.
Furthermore, law firms often operate on a contingency fee basis, meaning they only charge fees if they win the case. This arrangement not only makes legal representation accessible for clients regardless of their financial situation but also aligns the law firm's interests with those of the client: the more compensation they secure for the client, the greater their fees.
Hiring a personal injury law firm can provide injured individuals with the peace of mind that their case is being handled professionally and efficiently. Knowing they have a team of experienced attorneys on their side can allow injury victims to focus on their recovery, rather than the stress of legal proceedings.
In essence, a personal injury law firm's role extends beyond simply providing legal advice. From representing injured individuals to negotiating with multiple parties, a law firm offers comprehensive support and resources that solo practitioners might struggle to match. Therefore, in many instances, engaging a law firm can prove beneficial for those seeking justice in personal injury cases.
The Importance of a Free Consulation
The free consultation is an essential part of the process when seeking representation for personal injury cases. Most Jacksonville personal injury lawyers offer these consultations to provide prospective clients an opportunity to discuss their cases without any financial obligation. The benefits of taking advantage of a free consultation extend far beyond the absence of initial cost.
Firstly, a free consultation provides an opportunity to understand the merits of your case. Personal injury attorneys are skilled at assessing the facts of a situation and can provide a realistic appraisal of what you can expect in terms of potential financial compensation and the likelihood of winning your case.
Secondly, it is an opportunity for you to gauge the compatibility between you and the lawyer or the law firm. The relationship between an attorney and a client is paramount to the success of a case. This consultation can be a great opportunity to assess the attorney's communication style, professionalism, empathy, and dedication. It can give you a glimpse of how the lawyer handles personal injury matters and whether they take an interest in your case.
Thirdly, during the consultation, the lawyer will likely explain the legal process, helping you understand what to expect at every stage of your case. This includes details about gathering evidence, dealing with insurance companies, and the timeline for a potential lawsuit.
Lastly, a free consultation allows you to ask questions. Whether it's about the attorney's experience, their track record, or their fees, this is the perfect time to ask those questions and make an informed decision about your legal representation.
In essence, a free consultation is more than just a marketing tool for lawyers. For potential clients, it is an opportunity to understand their legal position, get a sense of their compatibility with the lawyer, and make an educated decision about moving forward with the case. It's a valuable first step towards seeking justice and compensation in personal injury
FAQ
What does a Jacksonville personal injury lawyer do?
A Jacksonville personal injury lawyer represents individuals who have suffered injuries due to the negligence or wrongful acts of others. This includes cases involving car accidents, fall accidents, workplace injuries, medical malpractice, and more. They work to seek maximum compensation for their clients, taking into account medical expenses, lost wages, and pain and suffering.
Why is proving negligence important in personal injury cases?
Proving negligence is essential in personal injury cases because it establishes the liability of the defendant. It's the job of your personal injury attorney to demonstrate that the defendant breached a duty of care to you, and this breach resulted in your injuries. Successfully proving negligence often paves the way to compensation.
What should I do after sustaining devastating injuries in an accident?
Firstly, seek immediate medical attention for your injuries. Following this, contact a Jacksonville personal injury lawyer. They can guide you on the next steps, including documenting your injuries and losses, dealing with insurance claims, and potentially filing a lawsuit.
How are construction accidents handled in Jacksonville, FL?
Construction accidents can be complex, as they may involve multiple parties, such as property owners, contractors, and equipment manufacturers. A skilled personal injury lawyer can help identify all responsible parties, and help you navigate the legal processes involved in seeking compensation.
How do Jacksonville personal injury lawyers charge for their services?
Most Jacksonville personal injury lawyers operate on a contingency fee basis. This means they only get paid if they win your case or achieve a settlement. The fee is typically a percentage of the total settlement or court award.
Can I claim for emotional distress in a personal injury lawsuit?
Yes, in many cases, emotional distress is considered a part of your pain and suffering damages. This can be claimed in addition to compensation for physical injuries and financial losses.
What if I was partially at fault for my injury?
Florida operates under a modified comparative negligence rule. This means that even if you were partially at fault for your injury, you could still recover damages, although your compensation might be reduced by your degree of fault. If you are 50% or more at fault, your case will be thrown out.
How long do I have to file a personal injury lawsuit in Jacksonville, FL?
The statute of limitations for personal injury cases in Florida is generally two years from the date of the accident. However, there are exceptions, so it's best to consult with a Jacksonville personal injury lawyer to understand the specifics of your situation.
Securing Justice and Peace of Mind – Your Path Forward with a Jacksonville Personal Injury Lawyer
Whether you're dealing with the aftermath of a car accident, workplace injury, or medical malpractice, having an experienced Jacksonville personal injury lawyer by your side is invaluable. From understanding the nuances of insurance claims to negotiating with multiple parties, these attorneys play a crucial role in ensuring that accident victims receive the compensation they deserve. Our Jacksonville personal injury attorneys are here to help, each an experienced personal injury lawyer in their own right, we can help you through these difficult times.
While the physical and emotional toll of an injury can be overwhelming, it's important to act promptly. Seeking immediate medical attention, documenting your injuries, and reaching out to a skilled attorney can significantly impact the success of your claim. The breadth of personal injury law is extensive, covering areas such as wrongful death cases, construction accidents, and nursing home abuse. Yet, the goal remains the same – to secure justice and financial stability for the injured person.
A trusted personal injury law firm not only offers combined legal experience and a comprehensive range of legal services but also provides personalized attention that puts the needs of the client first. Remember, most personal injury attorneys offer a free consultation, providing a risk-free opportunity to discuss your case, understand your legal options, and take the first step towards a secure financial future.
In Jacksonville, FL, personal injury matters need not be an insurmountable challenge. With the right guidance, legal guidance, and diligent representation, you can navigate your personal injury claim and look forward to recovery and restitution. Don't hesitate to reach out to a Jacksonville personal injury lawyer who can help you make informed decisions and guide you through the complex legal landscape. After all, your main focus should be on healing and recovery. Let the experienced legal team handle the rest.