Driving under the influence, commonly referred to as DUI, is a serious criminal offense in Sunrise, Florida, that can bear severe consequences. DUI charges result from operating a motor vehicle while impaired by alcohol, drugs, or other mind-altering substances. When your blood alcohol concentration (BAC) is 0.08% or above, or if your normal faculties are impaired due to substance use, you can be charged with DUI.
The potential consequences of a DUI charge can be life-altering. They range from hefty fines, probation, community service, DUI school, mandatory installation of an ignition interlock device, and even jail time. Not to mention the long-term effects, such as an increased insurance premium and a permanent mark on your driving record, which can impact employment opportunities. For repeated offenses or instances where the DUI resulted in property damage, injury, or death (DUI manslaughter), the penalties are even more severe.
Given the complexities of DUI law and the severity of potential consequences, it's imperative to seek experienced legal help from the right law office when facing these charges. Engaging a competent Sunrise DUI lawyer could significantly affect the outcome of your case. The right criminal defense attorney can meticulously analyze your case, challenge the prosecution's evidence, and devise an effective defense strategy.
At The Law Place, we have a team of seasoned DUI lawyers who understand the intricacies of Florida DUI laws. Our goal is to safeguard your rights and
Unpacking the Complexities of Florida DUI Laws
Florida DUI laws are intricate, with numerous factors contributing to the variations in charges and penalties. Understanding these laws can be challenging, which is where the guidance of a skilled Sunrise DUI lawyer becomes essential.
In accordance with Florida Statute 316.193, it is illegal to operate a motor vehicle with a blood alcohol concentration (BAC) of 0.08% or more, which is determined through breath or blood tests. For commercial drivers, the legal BAC limit is 0.04%, while drivers under the age of 21 are subject to Florida's Zero Tolerance policy, with a much stricter BAC limit of 0.02%.
Florida DUI laws also consider other substances, not just alcohol. Driving under the influence of drugs, including prescription medications, which impair normal faculties, can also lead to a DUI charge. The law doesn't restrict itself to the type of vehicle either – you can be charged with a DUI for operating cars, trucks, motorcycles, bicycles, and even boats while under the influence.
In more severe cases, you might face charges like DUI manslaughter or DUI with property damage. DUI manslaughter, which involves causing the death of another person (or unborn child) while driving under the influence, carries particularly severe penalties. Similarly, a DUI charge involving property damage or injury to another person significantly amplifies the potential penalties.
Speaking of penalties, they can be quite severe and increase with each subsequent conviction. For a first-time DUI conviction, you could face up to 6 months in jail, a fine ranging from $500 to $1000, and a driver's license suspension of 180 days to one year. If your BAC was 0.15% or higher, or if a minor was in the vehicle, these penalties can be substantially higher. For second and subsequent offenses, the penalties escalate, with mandatory jail time and ignition interlock device installation becoming part of the equation.
The repercussions of a DUI conviction go beyond just these immediate penalties. Convictions also lead to a permanent criminal record, potentially affecting future employment opportunities, housing applications, and even certain civil rights. Insurance premiums often skyrocket after a DUI conviction, adding to the financial burden.
Given these implications, it's clear that a DUI charge should not be taken lightly. It's crucial to have a Sunrise DUI lawyer who is well-versed in Florida DUI laws on your side. They can provide the necessary legal representation and guidance, aiming to protect your rights and mitigate the potential consequences.
Our team of dedicated attorneys fight and win for Floridians.
The Crucial Role of a Skilled DUI Lawyer in a DUI Case
Facing a DUI charge can be a daunting and overwhelming experience. The complexities of Florida DUI laws, coupled with the potential consequences of a conviction, highlight the importance of seeking representation from an experienced and competent DUI lawyer.
The benefits of having a skilled Sunrise DUI lawyer on your side are numerous. Firstly, a lawyer can help you understand the charges against you, including the potential penalties you're facing and your legal rights. Florida DUI law has many intricate details that can be difficult to navigate without legal training. An experienced lawyer can explain these complexities in simple, understandable terms and provide much-needed guidance throughout the legal process.
A well-versed DUI lawyer can also challenge the evidence presented against you. DUI cases often hinge on technical evidence, such as breathalyzer results, blood tests, or police officer observations. An experienced lawyer will be able to scrutinize this evidence for any inaccuracies, procedural errors, or possible constitutional rights violations, such as unlawful search and seizure or lack of probable cause for a traffic stop. If any evidence can be discredited, it may lead to a reduction in charges or even a case dismissal.
Thirdly, in some cases, plea bargains may be a viable option. An adept DUI lawyer can negotiate with the prosecutor on your behalf. They can argue for reduced charges or penalties, perhaps pleading a DUI charge down to a lesser offense like reckless driving. While a plea deal might not be ideal in every case, in certain circumstances, it can significantly minimize the potential negative impact on your life.
Additionally, if your case goes to trial, an experienced DUI lawyer can provide robust representation in court. They can craft a compelling defense strategy, present arguments persuasively, cross-examine prosecution witnesses, and work tirelessly to create reasonable doubt in the minds of the jury. This level of legal representation can be vital in obtaining a favorable outcome.
Finally, having a DUI lawyer also means having someone on your side who is invested in your best interests. This support can provide a sense of reassurance during an undoubtedly stressful time. Your lawyer will not only help you with the legal aspects of your case but also provide moral support and help manage the emotional stress that a DUI charge can bring.
Strategic Defense
When faced with a DUI charge in Sunrise, FL, you want a law firm by your side that is known for providing effective legal representation, one that understands the ins and outs of DUI law, and is committed to achieving the best possible outcome for your case. The Law Place is such a firm.
With years of experience defending clients charged with DUIs, The Law Place is well-versed in the nuances of Florida's DUI laws and has a profound understanding of the legal strategies necessary to challenge these serious charges. Our skilled Sunrise DUI lawyers have a proven track record of successful outcomes in DUI cases, giving you the confidence you need in your legal representation.
At The Law Place, our approach is comprehensive and strategic. We understand that every DUI case is unique, requiring a tailored defense strategy. Upon taking your case, we conduct a thorough review of all the evidence and circumstances surrounding your arrest. We challenge every aspect of the case, from the initial traffic stop to the administration of field sobriety tests and the accuracy of breath or blood test results. Our goal is to identify any weaknesses in the prosecution's case, whether it involves procedural errors, violation of your rights, or flawed evidence.
In addition to our meticulous case preparation, The Law Place is committed to keeping clients informed and engaged throughout the legal process. We believe in maintaining open and honest communication, ensuring you understand every step of the proceedings and the implications of the decisions made. Your understanding is crucial for us to collaborate effectively and build a robust defense strategy.
Moreover, The Law Place values exploring all possible legal avenues. From negotiating plea deals to aggressively defending your case in court, we are committed to exhausting all options to protect your rights and minimize the impact of the DUI charge on your life. We don't just seek to win cases; we strive to safeguard your future.
Lastly, recognizing the financial burden and stress that a DUI charge can bring, The Law Place offers a free consultation. We understand that choosing the right legal representation is a crucial decision. That's why we encourage you to meet with us, learn more about our approach, and understand how we can assist you in your case without any initial financial commitment.
When you choose The Law Place, you are not just choosing a Sunrise DUI lawyer; you are choosing a team that is dedicated to providing you with top-tier legal defense, compassionate support, and the utmost commitment to your case. The fight against a DUI charge can be tough, but with The Law Place, you can be assured you are not fighting alone.
We're Florida's top litigation team with over 75 years of combined experience
The Legal Consequences of a DUI Conviction
When you're charged with a DUI in Sunrise, FL, understanding the potential legal consequences is vital. A DUI conviction carries both immediate and long-term ramifications that can impact various aspects of your life.
Initially, if found guilty, you may face immediate penalties such as jail time, hefty fines, and the suspension of your driver's license. The severity of these penalties often hinges on whether it's your first offense or a repeat offense, and if aggravating factors like high blood alcohol concentration or causing injury or death are present.
However, the effects of a DUI conviction extend beyond these immediate consequences. For instance, a conviction can leave a permanent mark on your driving record. This can lead to increased car insurance rates as insurers deem you a 'high-risk' driver.
Furthermore, a DUI conviction can jeopardize employment opportunities. Certain professions, particularly those involving driving or operating machinery, may be out of reach, and future employers may view a DUI conviction unfavorably.
Enlisting the help of a skilled Sunrise DUI lawyer, such as those at The Law Place, can significantly help mitigate these penalties and long-term effects. Their experience in DUI law and experience in the Broward County court system can be instrumental in your defense.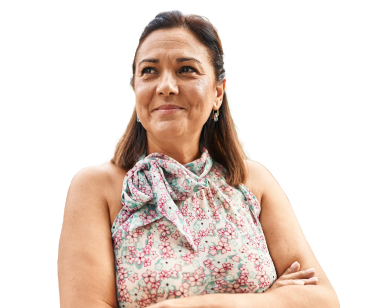 From the initial call to updates on your case status, we are here to get you answers.
The DUI Court Process in Florida
Navigating the court process following a DUI charge can be complex and intimidating, making the representation of a competent DUI lawyer all the more necessary. In Florida, the process generally involves several steps.
First, the initial arrest is followed by an arraignment, where you're formally charged and enter a plea. Here, the value of having a proficient DUI lawyer becomes evident as they can advise on the most strategic plea to enter based on the specifics of your case.
Next, the discovery phase allows your DUI lawyer to review the prosecution's evidence. They can challenge this evidence, identify potential weaknesses in the case, or negotiate a plea bargain with the prosecutor.
If no agreement is reached, the case proceeds to trial, where your DUI lawyer will present your defense to either a judge or jury. Should the outcome not be in your favor, your lawyer can help you explore options for an appeal.
Throughout this process, it's essential to attend all mandated court dates and maintain open communication with your attorney. Missing a court appearance can lead to additional criminal charges and further complicate your case.
Understanding the DUI court process emphasizes the significance of a well-versed DUI lawyer in Fort Lauderdale, FL. Their knowledge can guide you through this challenging time, providing the legal representation necessary to strive for the most favorable outcome.
Possible Defenses for a DUI Charge
Building a defense for a DUI charge requires a thorough understanding of the law, meticulous investigation, and strategic planning. Below are some potential defenses that could be explored by your Sunrise DUI lawyer.
Questioning the Traffic Stop
Every traffic stop must be justified by a valid reason, such as erratic driving or a broken taillight. If the police officer cannot provide a valid reason for the stop, the evidence collected could be deemed inadmissible.
Challenging Field Sobriety Test Results
Field sobriety tests are often subject to human error and can be influenced by factors such as the individual's physical condition or environmental conditions at the time of testing. Your DUI lawyer may challenge the reliability or accuracy of these tests.
Challenging Breathalyzer Test Results
Breathalyzer tests can sometimes give inaccurate readings due to machine error, improper calibration, or incorrect usage. Your attorney could challenge the validity of the breathalyzer results if any irregularities are found.
Questioning the Officer's Observations
The arresting officer's observations often play a significant role in DUI charges. If the officer's testimony is inconsistent or unclear, it may be possible to challenge their version of events.
Affirmative Defense
In some cases, it may be possible to present an affirmative defense, such as duress (you were forced to drive under threat), necessity (you had to drive to prevent a greater evil), or involuntary intoxication (you weren't aware that you had consumed alcohol or drugs).
Remember, every case is unique, and the appropriate defense will depend on the specific circumstances of your situation. A skilled DUI lawyer from The Law Place can evaluate your case and determine the most effective defense strategy.
The Impact of a Former Prosecutor on Your Defense Team
When you're facing DUI charges in Sunrise, FL, the person standing by your side in the courtroom makes a significant difference in the outcome of your case. Having a seasoned Sunrise DUI lawyer, especially one with experience as a former prosecutor, can lend you a unique advantage.
A former prosecutor-turned-criminal defense attorney brings a comprehensive understanding of the criminal justice system to your defense. They've spent part of their legal career on the other side of the courtroom, developing strategies, and arguing cases from the prosecution's perspective. This experience gives them unique insights into the techniques and tactics that the prosecution might use in your DUI case.
For instance, they're adept at predicting the direction the prosecution might take and can build your defense accordingly. They understand the thresholds for evidence, how it's likely to be presented, and most importantly, how to challenge it effectively.
They're also likely to be familiar with key personnel within the legal system, including prosecutors and judges, within the Broward County and Fort Lauderdale, FL areas. This understanding of the people and processes involved in the court system can prove advantageous when navigating court proceedings or negotiating plea bargains.
Moreover, a former prosecutor's experience can contribute to your defense strategy's overall credibility. Their extensive knowledge of both sides of DUI law means they're well-prepared to counter the prosecution's case, potentially casting reasonable doubt on the charges against you.
In essence, having a former prosecutor, like those available at The Law Place, adds a formidable edge to your defense team. Their unique skill set and insider understanding of the prosecution's methods can significantly enhance your chances of a favorable outcome in your DUI case.
Frequently Asked Questions: Guiding You Through Your DUI Queries
When it comes to dealing with a DUI charge, we understand that numerous questions and concerns can arise. Here we address some of the most common questions that we receive at The Law Place to help guide you through this challenging process.
What is the legal blood alcohol concentration limit in Florida?
In Florida, it is illegal to operate a vehicle with a blood alcohol concentration (BAC) of 0.08% or higher. For commercial drivers, the BAC limit is 0.04%, and for drivers under 21, it is 0.02%.
What are the penalties for a DUI conviction in Florida?
Penalties for a DUI conviction in Florida can range significantly based on the number of prior offenses, the BAC level at the time of the arrest, and whether the DUI resulted in property damage or injury. Penalties can include fines, jail time, community service, probation, mandatory DUI school, and driver's license suspension.
Can a DUI charge be dismissed?
Yes, a DUI charge can be dismissed if there are procedural errors, the evidence is insufficient or improperly obtained, or your rights were violated during the arrest. A competent DUI lawyer from The Law Place can examine your case for these and other potential defense avenues.
Why is it important to hire a DUI lawyer?
A DUI charge can significantly impact your life. An experienced DUI lawyer understands the complexities of DUI law and can work to challenge the evidence, negotiate plea deals, or represent you in court to potentially reduce penalties or get the charges dismissed.
What can The Law Place do for my DUI case?
At The Law Place, we offer comprehensive legal representation for DUI cases. We thoroughly review all evidence and circumstances of your arrest and build a robust defense strategy. From challenging the prosecution's case to negotiating plea deals or representing you in court, our criminal defense lawyers are committed to exploring all legal options to build the best DUI defense and to strive for the best possible outcome.
What if I can't afford a DUI lawyer?
Recognizing the financial stress that a DUI charge can bring, The Law Place offers a free initial consultation with one of our skilled criminal defense attorneys. During this consultation, we can discuss your case, our approach, and possible payment options. We believe everyone deserves high-quality legal representation from one of our DUI attorneys, regardless of their financial situation.
How can a DUI conviction affect my driving record?
Under criminal defense law a DUI conviction in Florida will add points to your driving record and could lead to increased insurance premiums. If you accumulate too many points, your driver's license may be suspended.
What happens at a DUI checkpoint?
At a DUI checkpoint, police officers stop vehicles at random to check drivers for signs of impairment. If the police officer suspects a driver is under the influence, they may conduct field sobriety tests or request a breath or blood test.
Dealing with a DUI charge can be overwhelming, but you don't have to navigate it alone. The Law Place in Sunrise, FL, is here to provide guidance, support, and effective legal representation. With our experience and commitment, we aim to alleviate your stress and strive for the best possible outcome in your case.
Don't Let a DUI Define You!
Facing a DUI charge can be overwhelming, but it doesn't have to define your future. At The Law Place, we believe in second chances and are committed to providing the aggressive, insightful representation you need to navigate this challenging time. Don't face it alone. Schedule a free consultation with us today and take the first step towards reclaiming your life. Your brighter tomorrow is just a phone call away.