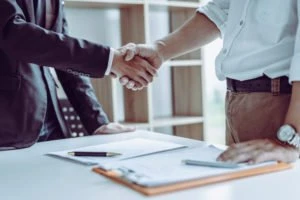 Life is unpredictable. Amidst the colorful streets, sandy beaches, and lively neighborhoods of Miami, accidents can strike without warning. And when they do, the fallout can be overwhelming. From the physical pain to the emotional distress and the avalanche of medical bills, the aftermath of an accident can leave you feeling isolated and vulnerable. That's where we step in.
At The Law Place, we're not just any Miami personal injury lawyer; we're your partner in navigating the tumultuous waters of personal injury law in Miami. We understand the intricacies of Miami FL's legal terrain, from the bustling intersections prone to car accidents to the quiet neighborhoods where fall accidents might occur unexpectedly. With every twist and turn of Miami's vibrant streets, there's a story, a victim, and a need for justice.
Why Choose The Law Place?
Experience Matters: With an array of Miami personal injury lawyers around, what makes us stand out? It's our deep-rooted experience in handling diverse personal injury cases. Whether it's a traumatic brain injury (TBI) from a car crash or emotional distress due to medical malpractice, our seasoned team has seen it all and has successfully steered clients through the legal maze.
Personalized Approach: We believe that every client is unique, every story different, and every case special. We don't adopt a 'one size fits all' strategy. Instead, our personal injury attorneys delve deep, understanding the specifics of your situation, and crafting a strategy tailored to you.
Transparent and Honest: Legal proceedings can be daunting. The jargon, the processes, the formalities. At The Law Place, we believe in simplifying things. Our legal team provides a transparent breakdown, demystifying the legal process, and ensuring you're always in the loop.
No Win, No Fee: We're confident in our ability, and our commitment reflects in our pricing strategy. If we don't win your case, you don't pay. It's as simple as that.
We Fight for You: At the end of the day, it's not just about compensation; it's about justice, closure, and a sense of peace. As your advocate, we fight tooth and nail, ensuring you get not just compensation but the justice you deserve.
Team Based Approach: We review your case as a team so that it can benefit from our combined experience, which spans over 75 years. At the sam time, a single attorney will be assigned to your case and will provide the guidance you deserve.
Great Reputations: At The Law Place, our lawyers stand out from the crowd. With countless positive reviews from previous clients, you can trust that your case is in safe hands. Many of our attorneys also boast the highest possible AVVO rating based on years in service, client reviews, awards, trial results, and more.
Trial Experience – At The Law Place, we know when to negotiate for a fair settlement, and when to take your case to court to secure maximum compensation. We have a wealth of experience both in and out of the courtroom, and this is known by local insurance adjusters, who may be more likely to offer a fair settlement rather then risk loosing more in court.
Accidents can be life-altering. But with the right personal injury lawyer in Miami by your side, the road to recovery, both physical and financial, can be smoother. At The Law Place, we're not just a law firm; we're your ally, your voice, your advocate. So, if you or a loved one find yourself grappling with the aftermath of an accident, remember, you're not alone. With The Law Place, justice is just a call away.
Our team of dedicated attorneys fight and win for Floridians.
Personal Injuries: More than Just Physical Pain
In the world of personal injury, the range of injuries is vast and varied. They're not just limited to the immediate physical scars but extend to deep-rooted emotional and psychological impacts.
Spinal Cord Injuries: These aren't merely about pain or movement restrictions. A spinal injury can drastically transform a person's way of life, from mobility issues to potential paralysis. The ramifications extend to one's independence and the need for long-term care.
Catastrophic Injuries: By their very definition, catastrophic injuries have a profound effect on the victim's life. Whether it's the loss of a limb or a significant disfigurement, the implications are lifelong, affecting not only the injured but their families too.
Traumatic Brain Injuries (TBI): Perhaps the most insidious of them all, TBIs can range from concussions to severe brain damage. The emotional toll of a TBI is enormous. From memory issues and personality changes to the strain it puts on personal relationships, the repercussions can be heart-wrenching.
Understanding the wide scope of personal injuries means recognizing that each victim's journey is unique, fraught with challenges that require empathy, understanding, and care.
The Emotional and Financial Aftershocks
An accident's aftermath doesn't end at the scene. The ripples it creates can be felt long after, spanning emotional, physical, and financial domains:
Medical Expenses: From immediate treatments to prolonged therapy sessions, medical expenses can mount up quickly. Specialized treatments for serious injuries, frequent visits to healthcare providers, medications, and assistive devices can lead to skyrocketing bills.
Lost Wages: The ability to work can be compromised after a personal injury. This isn't just about the immediate days missed but can span weeks, months, or even lead to permanent disability, affecting future earning capacity.
Mental Trauma: Beyond the visible scars lie the invisible ones. Emotional distress, anxiety, depression, post-traumatic stress disorder (PTSD) – these are just some of the psychological impacts that can stem from personal injuries. The journey to healing, in many cases, is longer and more challenging than physical recovery.
Lifestyle Adjustments: Catastrophic injuries or spinal cord injuries might require home modifications, special vehicles, or even round-the-clock care. These not only have financial implications but can strain personal relationships and self-esteem.
Family Strain: The victim isn't the only one affected. Family members see their loved one in pain, often bearing the financial and emotional burdens. Relationships can be tested, and the dynamics within a family might shift.
At The Law Place, we get it. It's not just about the immediate aftermath but the long road to recovery. Our approach isn't just legal; it's holistic. We understand that when we fight for your rights, we champion your recovery, peace of mind, and future. We're here to ensure that while the journey might be long, you won't walk it alone.
We're Florida's top litigation team with over 75 years of combined experience
Why Personal Injury Law in Miami is Different
Miami is more than just a city of sun-soaked beaches, vibrant nightlife, and colorful festivals. It's a melting pot of cultures, a hub for tourism, and a bustling metropolitan that sees an influx of people from all over the world. This unique mix makes Miami a city unlike any other, and, naturally, it shapes the dynamics of personal injury law in the region.
Diverse Population and Tourist Influx: Every year, Miami welcomes millions of tourists. This influx, coupled with its culturally diverse resident population, means a variety of incidents, from cruise ship accidents to motorcycle accidents on Ocean Drive. Such diversity demands a Miami personal injury lawyer who understands the specific nuances and challenges of different cases.
Complex Traffic Dynamics: Miami's roads are a blend of residents, tourists, and commercial vehicles. The dense traffic, combined with factors like nightlife and seasonal changes, results in a higher propensity for car accidents and motor vehicle accidents. The intricacies of these accidents in Miami are often different from those in quieter, less touristy areas.
Variety in Case Types: Given Miami's coastal location, personal injury cases here are not limited to just road mishaps. There's a broader spectrum, including boating accidents, water sports mishaps, and incidents in numerous resorts and nightlife venues. This means a broader scope of experience is needed from a Miami personal injury attorney.
State-Specific Laws: Florida's laws, especially around personal injury claims, are unique. For instance, Florida operates on a no-fault insurance system, making the process of claiming compensation different from many other states. A proficient understanding of Florida law is crucial for a successful claim.
Vibrant Nightlife and Associated Risks: Miami's nightlife is legendary. Yet, places teeming with revelers late into the night can also become spots for potential incidents, from slip-and-fall accidents in nightclubs to altercations that might lead to personal injuries.
Multilingual and Cultural Sensitivity: Given the diversity in Miami, often, cases require a lawyer who is not only proficient in English but can also understand, if not speak, another language, be it Spanish, Creole, or Portuguese. Cultural sensitivities can also play a pivotal role in the legal process.
In essence, Miami's dynamic environment necessitates a unique approach to personal injury law. Whether you're a resident who's suffered a serious injury or a tourist embroiled in a personal injury matter, having an experienced personal injury attorney who understands the Miami landscape is invaluable. At The Law Place, we combine local knowledge with legal prowess, ensuring that, in a city as diverse as Miami, your voice is heard, and justice is served.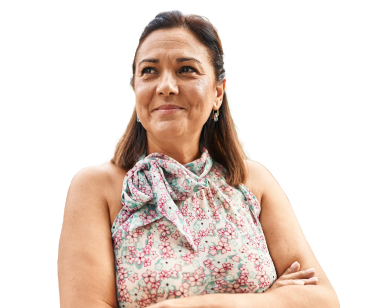 From the initial call to updates on your case status, we are here to get you answers.
Miami's Bustling Landscape – A look into the dynamic environment of Miami and its implications for personal injury matters.
When you think of Miami, images of sun-kissed beaches, palm trees, and the iconic Art Deco architecture might come to mind. However, delve a little deeper, and you'll realize there's more to Miami than its postcard-perfect facade. The city's bustling environment not only influences its cultural and economic facets but also has a profound impact on personal injury matters.
Diverse Demographics: Miami, often referred to as "The Magic City," is a melting pot of cultures. From Little Havana to Little Haiti, the city embraces a multitude of communities. This diversity means that personal injury lawyers in Miami must possess a depth of cultural understanding, ensuring all residents and visitors receive fair and empathetic representation.
Tourism Galore: With world-renowned events like Art Basel and Ultra Music Festival, Miami is a hotspot for tourists. This constant flow of visitors increases the likelihood of accidents, be it car accidents on the busy streets or fall accidents in bustling venues.
Waterway Woes: Miami's extensive coastline and marinas make water-based activities a popular pastime. Yet, with pleasure boating and jet-skiing comes the risk of accidents, requiring experience in marine-based personal injury cases such as cruise ship accidents.
Thriving Nightlife: South Beach and Downtown Miami are hubs for nightlife, drawing crowds into the early morning hours. However, with this comes potential risks, from alcohol-related incidents to disputes that may result in personal injuries.
Commercial Complexities: Miami serves as a significant port and commercial gateway between the U.S. and Latin America. The heavy flow of commercial traffic, combined with regular traffic, can lead to motor vehicle accidents, especially involving large trucks or commercial vehicles.
Seasonal Shifts: Miami is not immune to seasonal changes, with events like Spring Break bringing in massive crowds. Such shifts can increase the risk of accidents due to overcrowded venues and roads.
The dynamic nature of Miami's environment means personal injury matters here are multifaceted. From incidents involving residents to those affecting the myriad of tourists who flock to the city, each case requires a nuanced approach. At The Law Place, we understand Miami's unique landscape. Our team is equipped to navigate the complexities of this vibrant city, ensuring that whether you're a local or a visitor, you receive the best legal counsel and representation.
Types of Accidents in Miami
Miami, with its vivacious spirit and melting pot culture, isn't just unique in terms of its atmosphere and energy. The city's legal fabric, especially pertaining to personal injury laws, is also distinctive. As one navigates through this labyrinth, the understanding of a few pivotal points is crucial:
Car Accident Cases: Florida, including Miami, follows a no-fault insurance system. This means that after most car accidents, the injured party will turn to their personal insurance coverage first. However, if the injuries surpass a certain threshold, the doors open to pursue additional compensation from the at-fault driver.
Cruise Ship Accidents: Given Miami's stature as the cruise capital of the world, cruise ship accidents are a significant aspect of Miami FL personal injury law. These cases have their unique set of challenges, given the involvement of maritime laws. Whether it's a slip on the deck or a more severe incident, understanding the intricate details is crucial.
Premises Liability: Miami, with its multitude of shops, restaurants, and entertainment venues, sees its share of fall accidents and related incidents. Owners are obligated to ensure their premises are safe. Failures here can open doors to premises liability claims.
With The Law Place, you're not just getting an attorney; you're getting a guide, someone who can lead you with confidence through Miami's complex legal maze. Our grounding in Miami's personal injury law is deep-rooted, ensuring that no matter how intricate your case, we have it covered.
Diverse Incidents in Miami's Roads
Miami's streets pulsate with life – a blend of locals hurrying to work, tourists exploring its attractions, and the ever-present backdrop of sizzling Latin beats. Yet, this vibrancy also brings about a myriad of traffic challenges. Let's navigate through the various motor vehicle incidents that are unfortunately too familiar in Miami's roads.
Car Accidents: The city's bustling nature, combined with occasional unpredictable weather conditions, can lead to a higher likelihood of car accidents. Miami roads often witness everything from fender benders to more severe collisions, especially during rush hours or during significant events.
Motorcycle Accidents: Given Miami's pleasant weather and scenic routes, motorcycles are a popular mode of transportation. However, their presence also means a higher rate of motorcycle accidents. Often, these accidents result from other drivers failing to spot motorcyclists or not granting them the space they require.
Unique Aspects of Miami's Motor Vehicle Accidents: A few factors make Miami stand out:

Tourist Traffic: Rental cars, unfamiliar with Miami's roads, can sometimes lead to navigation errors or misjudgments, increasing the risk of accidents.
Diverse Driver Demographics: With such a rich tapestry of cultures, Miami sees a mix of driving styles and habits, which can sometimes clash.
Nightlife and Impaired Driving: Miami's vibrant nightlife, while a massive draw, also has its downsides. Incidents of driving under the influence rise post-midnight, leading to a spike in road mishaps.

The Commercial Vehicle Conundrum: Given its position as a commercial gateway, Miami sees a high volume of trucks and commercial vehicles. Truck accidents, given the size and momentum of these vehicles, can result in catastrophic injuries or even wrongful death.
Pedestrian Paradox: Miami, being a walkable city with areas like Coconut Grove or Lincoln Road, sees a high footfall of pedestrians. However, the juxtaposition of walkers and fast-moving vehicles can, at times, lead to unfortunate pedestrian accidents.
While no one anticipates a road incident, they remain an unfortunate reality in a bustling metropolis like Miami. At The Law Place, we have a keen understanding of the city's unique traffic dynamics. Our team of skilled personal injury lawyers is adept at handling the nuances of Miami's motor vehicle accidents. Whether you're a resident, a motorcycle enthusiast, or a tourist exploring the Magic City, we're here to advocate for your rights and ensure you get the justice and compensation you deserve. Remember, when the roads of Miami throw an unexpected curve, we're the anchor you can lean on.
The Trust in Experience – Why an experienced personal injury attorney from The Law Place stands out
Experience isn't just about the years under one's belt; it's about the wisdom earned, the battles fought, and the successes celebrated. Here's why our experienced personal injury attorneys make a difference:
Knowledge That's Beyond Books: Laws can change, and having someone who has not only studied but also practiced and adapted through these shifts is invaluable.
Strategic Thinking: An experienced attorney has seen a spectrum of cases. This broad exposure fine-tunes their strategic thinking, ensuring that they can anticipate challenges and maneuver accordingly.
Relationships and Networking: Over the years, we've built relationships within the Miami FL legal community. Whether it's negotiating with an insurance company or collaborating with experts for testimonials, our network is robust and effective.
Empathy and Understanding: Experience teaches one to understand the emotional upheaval that injury victims undergo. At The Law Place, we don't just fight for your rights; we stand by you, offering support and understanding.
Track Record: Numbers don't lie. Our success rates, client testimonials, and the compensation we've secured for our clients stand testament to our capabilities.
In the bustling field of Miami personal injury lawyers, it's easy to feel overwhelmed. However, with The Law Place, you're not just another case; you're family. And for our family, we bring the best – a blend of experience, dedication, and genuine care. So, when you're looking for someone to stand by you in the vibrant heart of Miami, remember, we're just a call away.
Compensation: More than Just a Payout
When an accident happens, the immediate aftermath is often a whirlwind of emotions: shock, disbelief, anger, and sorrow. Amidst this maelstrom, the practical considerations — like the looming medical bills, rehabilitation costs, or lost wages — start to mount. But compensation, especially in personal injury cases, is not just about recovering these immediate losses. It's about safeguarding your future.
Immediate Medical Costs: This is the obvious one. If you're injured, there are bills to pay: hospital stays, surgeries, medications, and so on. But what about the hidden costs? Travel to and from the hospital, at-home care, or even modifications to your home to accommodate your injuries.
Rehabilitation and Ongoing Medical Expenses: Some injuries require extensive physical therapy or long-term care. These aren't just one-off costs but ongoing expenses that can stretch into the foreseeable future.
Lost Wages and Diminished Earning Capacity: If you're unable to work, either temporarily or permanently, you lose out on wages. But what if your injury also affects your ability to earn in the future? Maybe you can't return to your previous job, or perhaps your capacity to work is reduced.
Pain and Suffering: It's not just about the tangible losses. There's an emotional and psychological toll to injuries, from the trauma of the accident itself to the daily struggles of coping with reduced mobility or chronic pain. Understanding pain and suffering damages in Florida is key to securing a fair settlement, pain and suffering damages often make up a large percentage of victims settlements when they have the help of an experienced attorney.
Future Needs: Accidents can change life trajectories. Perhaps you had plans to further your education, start a business, or travel. Your compensation should reflect not just where you are now, but where you could have been without the accident.
At The Law Place, we understand that compensation is about more than just money. It's about justice, recognition of your suffering, and a path to recovery. With us by your side, we'll fight to ensure that your compensation meets both your current and future needs, giving you the peace of mind and the foundation to rebuild.
Wrongful Deaths – The Unspoken Tragedy
The pain of losing a loved one is immeasurable. When that loss is sudden and because of someone else's negligence, the grief is intertwined with anger, disbelief, and a thirst for justice. Wrongful death claims are not just legal procedures; they're a path to closure for surviving family members.
The Tangible Losses: Financial burdens can compound the emotional grief. Lost income from the deceased, funeral expenses, medical bills prior to the death, and potential future earnings that have been snatched away — these are real, tangible losses that families face.
Emotional and Psychological Impact: Losing a loved one leaves an emotional void. There's the loss of companionship, the guidance that parents provide their children, or the support that partners give each other. No compensation can fill this void, but it can offer a semblance of justice and recognition of this profound loss.
The Quest for Justice: Beyond the financials, wrongful death claims are about accountability. It's about ensuring that those responsible face the consequences and that such tragedies are prevented in the future.
At The Law Place, our hearts go out to those grappling with such loss. We promise to stand with you, shoulder-to-shoulder, seeking justice. With compassion, understanding, and unwavering commitment, we'll navigate the legal labyrinth, ensuring that your loved one's memory is honored and that you get the justice you so deeply deserve. Remember, in this difficult journey, you're not alone. We're here, every step of the way.
The Law Place: The Value of Working with Us
Miami's vibrant scene is packed with stories of joy, but also tales of unforeseen accidents. In these times of distress, you need more than just a law firm; you need a partner, a confidante, a pillar of strength. That's where The Law Place steps in, bringing years of experience, an unwavering commitment, and a genuine concern for our clients.
The Value of a Free Consultation: Why a free consultation with us is crucial in deciding your next legal steps.
In the aftermath of an accident, confusion reigns supreme. What should be your next step? Is pursuing a legal course the right move? What are the potential pitfalls? These are all valid concerns. Our free consultation offers you a no-strings-attached opportunity to get clarity.
Clarity in Chaos: An initial consultation gives you a clearer picture of where you stand legally. Whether it's understanding the nuances of personal injury law in Miami or decoding potential compensation, we're here to help.
No Financial Burden: At a time when medical expenses might be piling up, the last thing you want is another bill. That's why our consultation is absolutely free.
Deciding Your Next Move: Based on our discussion, you'll be better equipped to decide the path ahead. Whether you choose to pursue the case or not, you'll make an informed choice.
Our Promise to You: Our commitment to fighting for maximum possible compensation
The journey post an accident can be long, winding, and fraught with challenges. Insurance companies, complex laws, and a future full of uncertainties can be daunting. But here's our commitment to you:
Unwavering Support: We stand by our clients, no matter how tough the going gets. From the moment you walk into our law offices till the conclusion of your case, we're your steadfast allies.
Maximizing Your Compensation: Our goal isn't just to win your case; it's to ensure you get the maximum possible compensation. Whether it's medical expenses, lost wages, or compensation for emotional distress, we leave no stone unturned.
Aggressive Representation: When you're up against powerful entities, be it insurance giants or large corporations, you need a team that's not afraid to take the gloves off. We're that team. Our aggressive legal representation ensures your voice is heard, loud and clear.
At The Law Place, we understand the weight of the trust you place in us. We don't take it lightly. Our commitment is to be by your side, fighting tooth and nail, ensuring that justice isn't just done, but it's seen to be done. When you choose us, you're not just picking a law firm; you're choosing a partner who genuinely cares.
Who is The Best Miami personal injury lawyer? FAQs
Why should one opt for The Law Place as their personal injury lawyer in Miami?
At The Law Place, we're not just another law firm. We merge our profound knowledge of Miami's personal injury law with genuine empathy for our clients. Our team's combined experience, aggressive representation, and dedication to achieving justice set us apart in the crowded realm of Miami personal injury lawyers.
What can victims expect in terms of financial compensation after a car accident or a fall accident in Miami?
The compensation largely depends on the specifics of the accident – its severity, the injuries sustained, and the circumstances leading to it. Generally, victims can claim compensation for medical expenses, rehabilitation costs, lost wages, property damage, and emotional distress. Our team at The Law Place diligently assesses every facet of the incident to ensure victims secure the maximum possible compensation.
How do our personal injury attorneys support victims in dealing with hefty medical bills and lost income?
We understand the stress hefty medical bills and lost income can bring. Our attorneys not only work to get compensation covering these expenses but also guide victims in navigating insurance claims and potential payment plans or settlements with healthcare providers. We're with our clients every step of the way, offering both legal counsel and genuine support.
Can family members of a deceased victim seek justice through The Law Place?
Absolutely. The surviving family members of a victim have every right to seek justice, especially in wrongful death cases. Our team is equipped to handle these sensitive matters with the utmost care, ensuring the family gets both closure and the compensation they're entitled to for their immeasurable loss.
Your Next Step Forward – Call our Miami personal injury law firm today!
Navigating the aftermath of a personal injury, whether it's due to a traumatic injury from car accidents or the devastating impact of a wrongful death, can feel like an uphill battle. In these turbulent times, the weight of medical expenses, dealing with insurance company tactics, and the emotional distress from serious injuries can be overwhelming.
But remember, you don't have to face this journey alone. We at The Law Place are not just a law office but your partners in seeking justice. Our legal team in Miami FL brings together seasoned personal injury attorneys with a singular mission: standing beside personal injury victims and their families when it comes to their personal injury lawsuit, ensuring they don't just receive financial compensation but the emotional support they genuinely need.
So, if you or a loved one has been grappling with the repercussions of personal injuries, let us shoulder some of the burden. Connect with us today for a free consultation, and let's map out a path to reclaiming your peace, security, and future. Your fight is our fight.