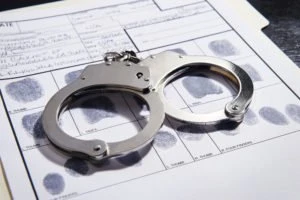 Prostitution charges in Hillsborough County, Florida, have been on an alarming uptick in recent years. This sudden surge is not an isolated incident but mirrors a wider trend in Florida's legal landscape. This complex issue of prostitution charges impacts a broad range of individuals, from those accused of committing prostitution to their families, friends, and wider community.
At The Law Place, we recognize the profound consequences a prostitution charge can have on an individual's life. These charges can result in serious penalties, including jail time, fines, and the possibility of a lasting criminal record. In addition, the social stigma attached to such charges can lead to difficulties in finding employment, strained personal relationships, and various other collateral consequences.
As one of the leading law firms in the area, The Law Place provides comprehensive, individualized legal services to clients facing prostitution charges. Our experienced defense lawyers understand the complexities of Florida law and the Hillsborough County court system, helping our clients navigate these challenging legal waters.
If you or a loved one are facing prostitution charges in Hillsborough County, it's essential to act quickly. A free consultation with one of our criminal defense attorneys could be the first step towards combating these charges and protecting your rights. At The Law Place, we are here to help guide you through this difficult time and work towards the most favorable outcome for your situation. Don't let these charges define your future – contact The Law Place today for a free consultation.
Deciphering the Complex Web of Florida's Prostitution Laws
Florida Statutes Chapter 796 paints a comprehensive picture of offenses related to prostitution. Notably, these laws go beyond merely punishing the act of selling sexual services. They extend to various related activities, including solicitation, engaging in the act, or profiting from the activity. Consequently, an understanding of these laws is essential, as they can catch many individuals unawares.
Solicitation of Prostitution – Solicitation involves requesting, encouraging, or forcing someone to participate in a sexual act for pay. If you're accused of soliciting prostitution, it means you're alleged to have attempted to pay for sexual services. This can lead to serious charges, especially if it involves minors or occurs near schools or public places.
Engaging in Prostitution – Committing prostitution is a criminal offense in Florida. It involves offering to, agreeing to, or engaging in sexual activity for money or goods. In Florida, any person who "commits" or "offers to commit" or "engages in" prostitution can face criminal charges.
Profiting from Prostitution – Laws in Florida also cover those who profit from prostitution, such as pimps or brothel owners. These individuals can face severe penalties, including hefty fines and long-term imprisonment.
In Hillsborough County, like the rest of Florida, the law takes a stern view of these offenses. Understanding the nature of these laws and their implications is vital in crafting a solid defense strategy. This is where an experienced criminal defense attorney can make a significant difference. The Law Place, with its team of skilled defense lawyers, can provide the guidance and representation needed to navigate this legal labyrinth.
Our team of dedicated attorneys fight and win for Floridians.
The Punitive Landscape: Understanding Penalties and Charges for Prostitution
Prostitution charges in Florida carry a wide range of penalties, reflecting the state's intention to deter such activities. It is essential to understand these penalties because they not only impact the immediate future of those charged but can have long-lasting effects on their lives. Here's what you might expect:
Jail Time – Depending on whether it's a first-time or repeat offense, an individual charged with prostitution can face anywhere from 60 days to five years in jail.
Fines – Financial penalties also vary with the severity of the charge. A second-degree misdemeanor can result in fines of up to $500, while a third-degree felony can lead to a fine of up to $5,000.
Criminal Record – Conviction for prostitution will lead to a criminal record, which can make it challenging to secure employment, housing, and even certain licenses.
Additional Penalties – Apart from jail time and fines, individuals may face other penalties. These can include mandatory community service, participation in a substance abuse treatment program, or an order to stay away from specific areas where the offense occurred.
Justifications for More Severe Charges
Repeated offenses and certain situations can lead to more severe charges. Let's look at how the charges and penalties escalate:
Second Offense – A second offense of prostitution is considered a first-degree misdemeanor in Florida, with penalties increasing to up to one year in jail.
Third or Subsequent Violation – If a person is convicted of prostitution for the third time or more, the charge escalates to a third-degree felony. This carries a sentence of up to five years in prison and a fine of up to $5,000.
Aggravating Factors – Certain circumstances can enhance the charges and penalties. For example, if the prostitution act involves a minor or if it occurs within 1,000 feet of a specified area (such as a school or church), the charges can escalate to a second-degree felony, even for first-time offenders.
Navigating the Florida legal system can be daunting, especially when facing such serious charges. This is where experienced Hillsborough prostitution lawyers from The Law Place come in. With a comprehensive understanding of Florida's prostitution laws and extensive experience handling such cases, they can provide the best possible defense and seek the most favorable outcome for their clients.
The Web of the Law: Unraveling Prostitution Sting Operations in Hillsborough County
Law enforcement agencies in Hillsborough County have taken an increasingly aggressive stance in tackling the issue of prostitution. One of their primary strategies is to conduct undercover operations aimed at identifying and arresting individuals engaged in the solicitation of prostitution. Typically, an undercover police officer poses as a potential client or sex worker to lure suspects into committing a crime.
The concept of "law enforcement induced" crime, or entrapment, however, is a contentious one. The line between law enforcement facilitating a crime and enticing a person to commit a crime they otherwise wouldn't have can be blurry. In such cases, having a skilled criminal defense attorney can be crucial to challenge the conduct of the officers involved and potentially get the charges dismissed.
Recent high-profile operations have underscored the increased focus on prostitution-related activities. For instance, in a multi-county effort involving Hillsborough, Pinellas, and Pasco counties, dozens were arrested on charges ranging from soliciting prostitution to human trafficking. The operation leveraged online platforms where sexual services were advertised, with undercover officers posing as potential customers or providers.
While these operations aim to combat prostitution and associated crimes like human trafficking, they often cast a wide net, resulting in charges for individuals who may have been entrapped by law enforcement or those who may not understand the full extent of Florida's prostitution laws. The subsequent violation, regardless if it is a first, second, or third offense, carries significant legal and social consequences.
Hence, it is highly recommended to seek the assistance of an experienced criminal defense attorney to navigate these complex legal scenarios. At The Law Place, we are ready to provide a free consultation and help you understand your rights and options. We're determined to fight for you, challenging the prosecution's case and working tirelessly to reach the most favorable outcome.
We're Florida's top litigation team with over 75 years of combined experience
Shielding Your Future: Defending Against Prostitution Charges
There is a common misconception that if you are charged with a crime such as prostitution, you have no options and must accept the penalties. However, this is far from the truth. There are several defense strategies that a seasoned defense attorney can employ to challenge the criminal charges.
Challenging The Officer's Actions – One of the most compelling defenses is arguing the legality of an undercover officer's actions. In some cases, their conduct may border on entrapment, a defense that can be utilized if the accused was persuaded to commit the crime by law enforcement.
Lack of Proof – Another defense strategy involves challenging the prosecution's case based on "reasonable doubt." The prosecution must prove beyond a reasonable doubt that the accused engaged in a sexual act or solicited a sexual act for hire. If your defense attorney can create enough doubt about the prosecution's evidence, this could lead to an acquittal.
Presenting Evidence of Entrapment – If you can show that the law enforcement officer induced you into committing the alleged sexual act, you may be able to argue entrapment. This defense often requires demonstrating that the idea of committing the crime originated from the officer, not you.
Presenting Evidence of Entrapment: If you can show that the law enforcement officer induced you into committing the alleged sexual act, you may be able to argue entrapment. This defense often requires demonstrating that the idea of committing the crime originated from the officer, not you.
Negotiating a Plea Deal – In some cases, a plea bargain may be the best option. This could involve pleading guilty to a lesser offense or agreeing to participate in a substance abuse treatment program or pretrial intervention program.
Claiming Innocence – If you were mistakenly identified, falsely accused, or if there's a lack of evidence proving you committed the crime, your lawyer could argue for your innocence.
Highlighting Coercion or Trafficking – If you were coerced into prostitution or are a victim of human trafficking, this could form the basis of a strong defense.
At The Law Place, our criminal defense attorneys are equipped with the knowledge, skills, and experience necessary to mount a compelling defense. Our defense lawyers understand that each prostitution case is unique and requires a tailored approach. We aim to challenge every aspect of the prosecution's case, whether that means scrutinizing the conduct of the undercover officer involved or questioning the validity of the evidence.
We also understand that the consequences of a prostitution charge can extend beyond the courtroom, potentially affecting your professional and personal life. That's why we go above and beyond in our efforts, striving for the best possible outcome for each client we serve. Whether it's your first offense or a subsequent violation, rest assured that we will fight vigorously to protect your rights.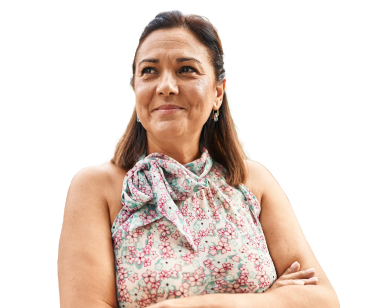 From the initial call to updates on your case status, we are here to get you answers.
Rehabilitative Pathways: Potential Mitigations and Rehabilitative Programs
The justice system's approach to prostitution cases isn't solely punitive. Florida law also acknowledges the importance of rehabilitation in helping those involved in prostitution, offering alternatives to traditional criminal penalties. For some accused individuals, substance abuse treatment programs or pretrial intervention programs may be appropriate.
Substance abuse treatment programs aim to address any underlying addiction issues that may have contributed to the individual's involvement in prostitution. By treating these root causes, these programs strive to lower the risk of recidivism.
On the other hand, pretrial intervention programs serve as an alternative to prosecution. These programs often involve counseling, education, and community service, focusing on rehabilitation rather than punishment. Upon successful completion, the charges may be reduced or even dismissed entirely.
The benefits of these programs are evident. Not only do they aim to tackle the underlying causes of the accused's involvement in prostitution, but they also offer the opportunity for the charges to be reduced or dismissed – a favorable outcome that can safeguard the accused's future.
However, securing admission to these programs isn't guaranteed. This is where the role of a defense attorney becomes critical. A skilled defense attorney can advocate for the accused's eligibility and help navigate the process, increasing the likelihood of acceptance into these programs.
At The Law Place, our defense attorneys are familiar with these programs and can guide clients towards the best path for their situation. We recognize that not every case should be treated the same, and we strive to find solutions that serve our clients' best interests.
The Value of Legal Representation in Prostitution Cases
Navigating the legal system can be daunting, especially when facing serious charges like prostitution. In such a scenario, having a skilled criminal defense attorney by your side can make a significant difference. They can:
Guide You Through the Legal Process – A good attorney will guide you through every step of the complex criminal justice system, ensuring you understand what's happening at all stages.
Develop a Solid Defense Strategy – Every case is unique, and a dedicated defense attorney will work to develop a defense strategy tailored specifically to your situation.
Negotiate on Your Behalf – Whether it's negotiating a plea deal with the assistant state attorney or arguing for your enrollment in a substance abuse treatment program or a pretrial intervention program, having someone to advocate for you can be invaluable.
Fight for Your Rights – Above all, a criminal defense attorney will stand up for your rights, working tirelessly to ensure you receive a fair trial.
At The Law Place, our attorneys are not only well-versed in Florida law but also have extensive experience in representing clients charged with prostitution. We believe in fighting for justice for our clients, and we're ready to go the extra mile to ensure you receive the best possible outcome.
Hillsborough Prostitution Lawyer, FAQ
What constitutes prostitution under Florida law?
Prostitution in Florida, as defined by the state's statutes, involves offering, committing, or engaging in lewd acts or sexual activity for hire. This can include both the sale and purchase of sexual services. It's also important to note that it isn't just the person selling sexual services who can be charged; those who buy, or attempt to buy, such services can also face charges of soliciting prostitution.
What is the difference between a first-degree misdemeanor and a third-degree felony in prostitution cases?
Under Florida law, a first offense of prostitution or solicitation of prostitution is typically considered a second-degree misdemeanor, carrying a potential sentence of up to 60 days in county jail and a fine of up to $500. If a person is convicted of a second offense, it escalates to a first-degree misdemeanor, punishable by up to one year in jail and a fine of up to $1,000. A third or subsequent violation is considered a third-degree felony, which can result in up to five years in prison and a fine of up to $5,000.
How can a defense attorney help in a prostitution case?
A skilled defense attorney can play a critical role in navigating a prostitution case. They can challenge the prosecution's case, raising reasonable doubt, questioning the legality of the arrest, or arguing that the defendant was a victim of human trafficking. Furthermore, they can negotiate a plea deal or advocate for entry into a substance abuse treatment program or pretrial intervention program as an alternative to criminal penalties.
Can someone arrested for prostitution in Hillsborough County avoid jail time?
Depending on the specifics of the case, it's possible to avoid jail time, especially for first-time offenders. Alternatives to incarceration can include community service, probation, or participation in a substance abuse treatment program. A defense attorney can provide more insight into these possibilities based on the individual circumstances of a case.
What if I was entrapped by an undercover police officer?
Law enforcement-induced or entrapment is a possible defense in prostitution cases. If an undercover officer persuaded or induced you to commit an act of prostitution that you were not predisposed to commit, you might have a viable entrapment defense. An experienced criminal defense attorney can evaluate the circumstances of your case and help determine if this defense applies.
I was arrested for prostitution. What should I do now?
If you've been arrested for prostitution in Hillsborough County, it's important to seek legal advice as soon as possible. Remember, you have the right to remain silent and the right to an attorney. Do not provide any statements to law enforcement without first speaking to a defense attorney. Call The Law Place for a free consultation to discuss your case and potential defense strategies.
Final Words and Making the Right Choice
Navigating the path of prostitution charges in Florida can be overwhelming due to the complex nature of the law and the serious penalties. This stress can intensify if you are a repeat offender, facing the possibility of felony charges and harsher penalties. Yet, it's vital to remember: being charged is not equivalent to being convicted. A host of defense strategies and legal routes exist, many of which can result in a reduction or dismissal of charges or even an acquittal.
If you or a loved one has been charged with prostitution in Hillsborough County or the neighboring regions, including Dade City, Pinellas County, Pasco County, or Hernando County, it's crucial to get legal help immediately. Why choose The Law Place? Our experienced criminal defense attorneys have a deep understanding of Florida law, and they are committed to fighting for your rights. We are dedicated to constructing a robust defense strategy tailored specifically to your case.
At The Law Place, we believe everyone deserves top-notch legal representation. We offer a free consultation, a step that could significantly change the trajectory of your case. Our team is ready to evaluate your situation, discuss possible defense strategies, and guide you on the best course of action.
Don't leave your future to chance – call The Law Place today. Your call could be the difference between a conviction and freedom.