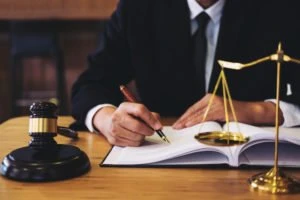 In Tampa and throughout Florida, law enforcement agencies are ramping up their efforts to combat what they perceive as a rise in prostitution. An unfortunate consequence of this intensified action is an increase in undercover operations within local massage parlors, leading to an uptick in prostitution charges. As an innocent masseuse, business owner, or individual implicated in such cases, you may suddenly find your world upended, facing legal consequences and societal stigma.
Under these trying circumstances, the need for experienced legal representation cannot be overstated. A skilled Tampa prostitution lawyer can provide you with the necessary defense strategies, ensuring your rights are respected and potentially mitigating the fallout of these charges.
At The Law Place, we are committed to protecting our clients' interests, offering a robust defense against prostitution charges. With our vast experience and a deep understanding of Florida law, we are well-equipped to navigate the complex legal terrain you face.
Reach out to us for a free consultation with a Tampa criminal defense lawyer today. We're ready to fight for you and provide the legal support you need in these challenging times.
Navigating the Complexities of Prostitution Laws in Florida
Florida Statutes Chapter 796 addresses various aspects of prostitution-related offenses. Understanding these laws and the associated penalties is a crucial first step in confronting the charges leveled against you. Whether you're accused of prostitution, solicitation of prostitution, or associated offenses like human trafficking, you'll want a knowledgeable Tampa prostitution lawyer at your side.
Prostitution and Solicitation in Florida
The Florida law defines prostitution as offering, committing, or engaging in sexual activity for hire. Prostitution, however, is not limited to the individual offering sexual services. The law also includes the 'Johns' or clients who pay for these services – known as solicitation of prostitution.
In a typical scenario, you might encounter an undercover officer posing as a prospective client in a sting operation. If you offer sexual services in exchange for money, even without committing a sexual act, it could lead to prostitution charges.
Associated Offenses
Other related offenses might coexist with prostitution charges. For instance, if the person solicited is a minor, this could lead to charges of statutory rape, a serious offense that comes with its own set of severe penalties.
Degrees of Offense and Penalties
In the Florida legal system, prostitution-related offenses are treated seriously, and the penalties can vary depending on the nature of the offense and the defendant's criminal record.
A first offense is generally considered a second-degree misdemeanor, punishable by up to 60 days in jail and community service hours. A second offense escalates to a first-degree misdemeanor, increasing potential jail time to a maximum of one year.
If you are charged with a third offense, the situation becomes graver, as it is classified as a third-degree felony. This level of offense could lead to up to five years in prison. Human trafficking and statutory rape, being graver crimes, also fall under felony categories and carry more severe penalties.
Remember, an accusation does not equate to a conviction. A competent Tampa prostitution defense attorney from our law office can guide you through the intricate legal process, protect your rights, and aim to establish reasonable doubt in the prosecution's case. With the right defense strategy, the impact of these charges can potentially be minimized.
Our team of dedicated attorneys fight and win for Floridians.
Law Enforcement-Induced Crimes
One of the central debates surrounding undercover operations revolves around the idea of law enforcement-induced crimes. In their drive to curb prostitution, law enforcement agencies frequently employ undercover officers posing as potential clients. In a typical sting operation, these officers engage with individuals at establishments suspected of illegal activities, such as massage parlors. The goal is to induce offers of sexual services, leading to arrests and charges.
However, this approach walks a thin line. Critics argue that in some cases, these operations may lead individuals, who would not typically commit prostitution, into performing the act – leading to charges of a crime that was largely law enforcement-induced. Such situations blur the lines between effective law enforcement and the entrapment of an innocent person.
The Entrapment Defense
Entrapment is a real concern in prostitution cases, and many a Tampa prostitution defense attorney would have encountered such scenarios. The entrapment defense is based on the argument that the government or its agents, like an undercover officer, induced a person to commit a crime they would not usually engage in.
However, the complexity lies in proving entrapment. It requires demonstrating that the law enforcement agent provided the impetus for the crime, rather than merely creating an opportunity for a crime to be committed.
Your Defense Against Potential Entrapment
Understanding the dynamics of undercover operations and potential entrapment is crucial for anyone facing prostitution charges stemming from such operations. This knowledge can serve as a powerful tool in your defense strategy, especially in situations where law enforcement-induced crime is suspected.
Our legal team at the Law Place is experienced in dealing with such complexities. When you hire a Tampa prostitution lawyer from our practice, you're not just engaging legal representation; you're partnering with a team dedicated to exploring all possible avenues of defense, including potential entrapment. We understand the Tampa Bay area and the unique challenges posed by undercover operations here. With our firm by your side, you can navigate this stressful period with confidence, knowing your rights are being protected.
Understanding Plea Agreements in Prostitution Cases
In prostitution cases, especially when a defendant is facing multiple charges, a plea agreement may be a viable legal strategy. This section aims to demystify plea agreements and how they function within the realm of prostitution cases in Tampa.
A plea agreement, often referred to as a plea bargain, is an agreement in a criminal case where the defendant agrees to plead guilty to a specific charge in return for some concession from the prosecutor. This concession can be a reduction in the severity of the charge, a recommendation for a more lenient sentence, or even the dismissal of other charges.
Plea agreements can be complex and have significant implications. While they may offer a quicker resolution to a case without the uncertainty of a trial, it's essential to remember that a guilty plea results in a criminal conviction with all its associated impacts. This can include fines, community service hours, jail time, and a criminal record.
Navigating plea agreements requires the expertise of an experienced criminal defense attorney. A qualified attorney will be able to assess the strength of the prosecution's case against you, the evidence, and your specific circumstances. They can then guide you through the process, negotiate the best possible deal on your behalf, and ensure that your rights are protected throughout.
Remember, accepting a plea agreement is a major decision that can impact your life significantly. It's critical to have a competent Tampa prostitution defense attorney on your side who can ensure that you understand all of your options and help you make the best decision based on your specific circumstances.
We're Florida's top litigation team with over 75 years of combined experience
Life After a Charge: The Personal and Professional Repercussions of a Prostitution-Related Offense
A prostitution-related offense can lead to far more than legal consequences. It can impact your life on various levels, extending beyond the immediate criminal charges and into your personal and professional world. This section aims to shed light on these potential repercussions.
Criminal Record – When you're convicted of a prostitution-related offense, it becomes part of your criminal record. This record is accessible in background checks, affecting your chances of employment, securing housing, or even pursuing further education. Employers, landlords, and educational institutions often use these checks to gauge the 'character' of individuals. As a result, a criminal record can close off opportunities and create obstacles in your life's path.
Jail Time – Florida law takes prostitution and related offenses seriously. Penalties range from second-degree misdemeanors for first-time offenders, which can involve up to 60 days in jail, to third-degree felonies for repeat offenders, which can lead to up to five years in prison. Serving jail time can disrupt your life significantly, affecting your relationships, employment, and overall mental health.
Community Service Hours – In addition to jail time and fines, the court may also mandate community service hours. These hours add to the disruption caused by the offense, eating into your personal time and potentially clashing with your work schedule or other responsibilities.
Navigating Life with a Prostitution-Related Offense – Living with a prostitution-related offense can be a daunting prospect. It's a situation that calls for experienced guidance and strong legal support. This is where a Tampa prostitution lawyer steps in. At the Law Place, our lawyers are committed to helping you navigate through this challenging phase. We work diligently to protect your rights and fight for the best possible outcome for your case, whether it's a complete dismissal of charges, reduced penalties, or a not guilty verdict through establishing reasonable doubt.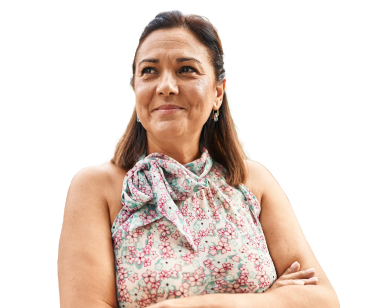 From the initial call to updates on your case status, we are here to get you answers.
Building Your Defense: The Crucial Role of a Tampa Prostitution Defense Attorney
Navigating the complexities of a prostitution case demands the knowledge and experience of a well-versed defense attorney. In Tampa, such legal situations call for a proficient hand to guide you through the Florida legal system. This section will examine the pivotal role a Tampa prostitution defense attorney plays when faced with prostitution charges.
Creating a Defense Strategy – Every case is unique, and hence, each defense strategy needs to be tailored accordingly. An experienced defense attorney will assess your case thoroughly, taking into account the specifics of the alleged offense, the evidence presented, and the tactics used by law enforcement. From challenging the credibility of an undercover officer to scrutinizing the solicitation charge's validity, your defense attorney will map out a strategy that best fits your case.
Protecting Your Rights – Every individual has constitutional rights that need to be protected, irrespective of the charges they face. An adept Tampa prostitution defense attorney ensures these rights aren't violated. They scrutinize law enforcement practices and ensure that due process was followed. If your rights were infringed upon at any point, for example, an unlawful arrest or a sting operation that borders on entrapment, your attorney could use this to challenge the prosecution's case.
Building a Case for Reasonable Doubt – The burden of proof lies with the prosecution. They must demonstrate beyond a reasonable doubt that a crime was committed. Your defense attorney's role is to challenge this proof, casting doubt on the evidence or the circumstances surrounding your case. This could involve questioning the conduct of the undercover officer, the manner of your arrest, or even the clarity of your intent to commit prostitution.
The Law Place: Your Formidable Defense in Hillsborough County
In the throes of a legal battle, the knowledge and experience of your legal representation can make all the difference. For individuals facing prostitution charges in Tampa and the larger Hillsborough County area, our legal team at The Law Place is equipped to provide a comprehensive defense.
A Wealth of Experience – Our team of attorneys boasts a combined experience that spans over seven decades. Each attorney is well-versed in the nuances of Florida law, including the often complicated and sensitive area of prostitution charges. From understanding the intricacies of an undercover operation to contesting the validity of a second-degree misdemeanor or third-degree felony charge, our lawyers bring a wealth of knowledge to your defense.
Impressive Track Record – Our Tampa legal team prides itself on its successful track record. We've represented countless clients facing prostitution charges and have consistently delivered favorable outcomes. Our reputation as a formidable defense team in the Tampa Bay area rests on our commitment to justice and our relentless pursuit of the best possible outcome for our clients.
Committed to Our Clients – At The Law Place, our clients are our top priority. We understand the anxiety and uncertainty that come with facing a prostitution-related offense. That's why we're committed to providing comprehensive and compassionate legal service. From the moment you engage our services, we pledge to keep you informed, advocate vigorously on your behalf, and fight for your rights at every stage of the legal process.
Whether you're contending with a first offense or grappling with multiple charges, you can trust The Law Place to deliver robust, client-focused legal representation. With our legal team by your side, you'll be best positioned to navigate the legal landscape of Hillsborough County. Remember, the right attorney doesn't just represent you; they fight for you.
The Vital Role of a Free Consultation in Your Defense Strategy
Your first step in mounting a strong defense against prostitution charges begins with a free consultation. This initial meeting with our Tampa prostitution defense attorney is a critical juncture that can set the stage for the entire legal process.
Making the Most of Your Free Consultation
Our free consultation is designed to provide potential clients an opportunity to discuss their case in a confidential and non-judgmental environment. We understand the stigma that surrounds charges related to sexual services, and we want you to feel comfortable and safe when discussing your situation.
During this consultation, we encourage you to ask questions that will help you better understand your circumstances and the potential legal ramifications. Queries could range from the specifics of the Florida prostitution statute to the procedures of undercover sting operations. You might also want to ask about our experience in handling similar cases, our success rate, and our approach to defense.
Building Trust
The free consultation also allows us to establish a relationship of trust. The sensitive nature of prostitution cases necessitates a strong attorney-client relationship, and we aim to build that bond from the outset. We want you to feel confident in our ability to represent your best interests in court.
Tampa Prostitution Lawyer, FAQ
What does a criminal defense attorney do in a prostitution case?
A criminal defense attorney works to defend individuals accused of committing crimes, including prostitution-related offenses. In a prostitution case, the attorney will thoroughly investigate the charges, examine the evidence, challenge law enforcement procedures if necessary, and build a strong defense strategy. They work to establish reasonable doubt and seek to have the charges reduced or dismissed.
What constitutes soliciting prostitution under Florida law?
Soliciting prostitution, under Florida law, is defined as offering, agreeing to secure another for the purpose of prostitution, or requesting another to commit prostitution. It essentially refers to the act of requesting or hiring another person to engage in sexual activity for money. The charges for solicitation are usually similar to those for prostitution.
What are the consequences of a second-degree felony in a prostitution case?
In Florida, a second-degree felony in a prostitution case usually refers to the procurement of a person under the age of 18 for prostitution, or living off the earnings of a minor engaged in prostitution. This charge is quite serious and carries a potential penalty of up to 15 years in prison, 15 years of probation, and a $10,000 fine. The convicted individual may also be required to register as a sex offender.
Can an undercover operation lead to a criminal offense charge?
Yes, law enforcement agencies often use undercover operations to investigate potential criminal activity, including prostitution. This might involve an undercover officer posing as a customer or prostitute to gather evidence of illegal activities. However, these operations must be conducted lawfully, without inducing an otherwise innocent person into committing a crime – a practice known as entrapment.
What can be done if a person was trafficked and forced into prostitution?
If a person was trafficked and forced into prostitution, they are considered a victim under Florida law and can receive help and protections. They should immediately report their situation to law enforcement. In some instances, a person who is charged with prostitution but was, in fact, trafficked may have a defense under the law. Such situations underscore the importance of having a competent criminal defense attorney to navigate these complex circumstances.
Choose The Law Place – Your Best Defense Against Prostitution Charges in Tampa
As the prevalence of prostitution charges in Tampa and the wider Hillsborough County area rises, it's crucial to have an experienced and dedicated defense attorney by your side. At The Law Place, we understand the complexities of prostitution cases, including the nuances of handling cases that involve an undercover officer posing as a client, or disputing a potentially inflated degree felony.
We also comprehend the gravity of the situation and the potential impact of a prostitution-related offense on your life. Our legal team is prepared to guide you through this difficult time, with respect, understanding, and a firm commitment to your defense.
Don't face these charges alone. Allow us to serve as your advocate, fighting to protect your rights and striving to cast reasonable doubt on the prosecution's case. Trust in our legal team's decades of combined experience and proven track record to give you the best chance at a favorable outcome.
Remember, it's not just about defending you in court; it's about fighting for your future. So, reach out to The Law Place today for your free consultation. Stand tall, knowing you have a formidable defense team at your back, every step of the way.