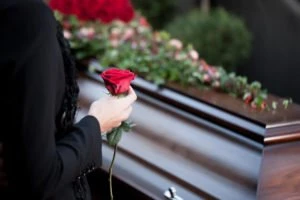 Losing a loved one is an experience that's beyond heart-wrenching. When this loss is a result of someone else's negligence or deliberate act, the emotional turmoil is often accompanied by a whirlwind of questions, anger, and the quest for justice. Here in Florida, the legal terrain offers a path to seek that justice. But first, understanding the nuances of what constitutes a wrongful death in the state is crucial.
Arrange a free consultation with a Florida personal injury lawyer today.
What is a Wrongful Death, Really?
Wrongful death, in layman terms, is when a person's death is directly attributed to the negligence or wrongful act of another. It's not just about accidents; it could be due to medical malpractice, intentional criminal acts, or even nursing home abuse. This broad umbrella means that many incidents could potentially be grounds for a wrongful death claim.
Our team of dedicated attorneys fight and win for Floridians.
The Legal Framework – The Florida Wrongful Death Statute
Florida has its specific laws governing wrongful death claims laid out in the Florida Statutes Chapter 768. Including who can file a claim, what types of damages can be sought, and importantly, the timeframe within which a claim should be initiated. One must be aware, though: the clock starts ticking from the day of the deceased's demise.
The Players in the Game – Who Can File and Who's Held Accountable?
Typically, the personal representative of the deceased person's estate is responsible for initiating a wrongful death lawsuit. However, the benefits can extend to the deceased's spouse, children, and sometimes even parents or blood relatives. On the flip side, the party responsible could be an individual, a corporation, or even a government entity.
We're Florida's top litigation team with over 75 years of combined experience
Common Grounds for Wrongful Death in Florida
While the grounds for wrongful death are varied, some scenarios are more common than others. Car and truck accidents often lead the charge, but cases stemming from medical negligence, faulty products, and workplace incidents are not far behind.
In closing this section, it's important to recognize that each wrongful death case is unique, with its intricacies and challenges. That's why having an attorney by your side, like a dedicated Florida wrongful death lawyer, is not just recommended, it's vital. Because when you're dealing with the loss of a loved one, you deserve someone who will fight tooth and nail for justice, while you navigate the rough waters of grief.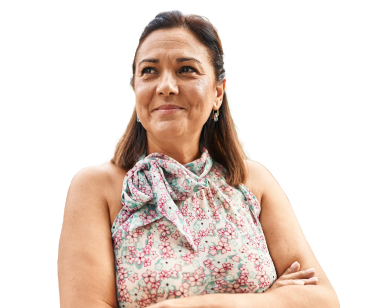 From the initial call to updates on your case status, we are here to get you answers.
Basics of the Florida Wrongful Death Statute
The vast world of law is filled with unique regulations that differ from one jurisdiction to another, and Florida's wrongful death statute is no exception. Picture this: You're reading a new novel, but instead of a thrilling plot, it's packed with legal jargon, timelines, and potential outcomes. To truly grasp its story, you need to understand its individual chapters. The same goes for the Florida wrongful death statute. Let's break it down.
What is the Florida Wrongful Death Statute?
At its core, the Florida wrongful death statute serves as the state's guiding document that dictates how wrongful death claims should be handled. It outlines who can file a claim, what types of damages are recoverable, and under what circumstances the claim can be made.
Timeline to File a Wrongful Death Claim
Time is of the essence when it comes to the legal world. The statute of limitations for personal injury cases in Florida, including wrongful death claims is generally two years from the date of the deceased person's death. However, like any rule, there are exceptions. For instance, specific scenarios or new discoveries related to the death might extend this timeline, but it's crucial to act promptly. Waiting too long can risk losing the chance to file a claim entirely.
Who Can File a Wrongful Death Claim?
Not everyone is eligible to file a wrongful death claim. In Florida, the claim is typically filed by the personal representative of the deceased person's estate. This individual is either named in the deceased's will or, if there's no will, appointed by the court. While the personal representative files the claim, it's done on behalf of the deceased's estate and any surviving family members. This can include the deceased's spouse, children, parents, and, in some cases, other blood relatives or adoptive siblings who were partly or wholly dependent on the deceased for support.
Damages and Compensation
Florida law allows for various types of damages to be sought in a wrongful death lawsuit. These can range from medical and funeral expenses to compensation for pain and suffering, lost wages, and the loss of companionship and protection.
Specific Considerations
Florida's wrongful death statute is unique in certain respects. For example, if the death occurred due to medical malpractice, there might be additional requirements and limitations. Similarly, the amount and type of damages recoverable can vary depending on the age and status of the deceased and the survivors.
In conclusion, navigating the Florida wrongful death statute can seem like a daunting task, akin to traversing a dense forest without a map. But understanding its basics, from timelines to eligible parties, is the first step in ensuring the journey for justice is on the right path. And remember, while the statute provides the framework, consulting with an experienced Florida wrongful death lawyer can illuminate the intricacies and potential roadblocks ahead.
Varieties of Wrongful Death Cases
In the Sunshine State, the beautiful beaches and vibrant cities are unfortunately juxtaposed with tragic incidents leading to wrongful deaths. While no amount of compensation can ever replace the profound loss of a loved one, understanding the various kinds of wrongful death cases can be instrumental in seeking justice. At The Law Place, we've walked alongside countless families, guiding them through the complexities of Florida's legal landscape. Here's a look at the most common wrongful death cases we encounter.
Car Accidents
Arguably the most prevalent, car accidents can be the result of many factors, including distracted driving, speeding, or driving under the influence. When negligence plays a role in these tragic events, the grieving families have the right to pursue a wrongful death lawsuit.
Medical Malpractice
Imagine trusting a medical professional with the health and well-being of a loved one, only to face an unimaginable loss due to their negligence or oversight. Cases ranging from misdiagnoses to surgical errors fall under this category. The Law Place has seen firsthand the devastation these cases bring and is dedicated to holding medical professionals accountable.
Nursing Home Abuse
Our elderly loved ones deserve care, respect, and dignity in their twilight years. Regrettably, some nursing homes fall short, leading to instances of abuse or neglect that can tragically result in death. Whether it's due to inadequate care, medication errors, or outright abuse, families of victims can seek redress with the help of The Law Place.
Workplace Accidents
Certain industries, like construction or manufacturing, pose inherent risks. When safety protocols aren't adhered to, or equipment malfunctions, the results can be fatal. Families of workers who die due to workplace negligence or accidents can pursue wrongful death claims, and our team at The Law Place stands ready to assist.
Product Liability
We often trust that the products we use daily are safe. However, defects or malfunctions can lead to catastrophic events. Whether it's a faulty car part, a malfunctioning appliance, or tainted food, manufacturers can be held liable for deaths resulting from their products.
Criminal Acts
Though less common, deaths resulting from criminal acts, like assaults or other intentional harms, can also lead to wrongful death lawsuits. While the perpetrator may face criminal charges, families can pursue civil remedies to address their loss.
Choosing the Right Florida Wrongful Death Lawyer
The aftermath of losing a loved one due to another's negligence or misconduct is both emotionally and legally challenging. As you grapple with grief, there's an added pressure of ensuring justice for your departed. That's why choosing the right Florida wrongful death lawyer becomes paramount. A decision as vital as this requires careful consideration. With us at The Law Place, we understand the intricacies of such decisions, and we're here to guide you. Let's delve into the key aspects to consider when making this choice.
Experience
The legal realm of wrongful death is distinct from other law branches. Hence, you'll need a lawyer who has experience handling wrongful death cases. An attorney well-versed with the Florida wrongful death statute will significantly enhance your chances of a favorable outcome.
Track Record
While experience is essential, the lawyer's track record in handling and winning similar cases cannot be overlooked. Success stories can be a testament to their capabilities.
Compassionate and Understanding
You're not just looking for a lawyer; you're seeking a partner who will stand with you during these trying times. Choose someone who is compassionate, understanding, and offers a listening ear. At The Law Place, we pride ourselves on forming genuine connections with our clients, understanding that they're more than just case numbers.
Transparent Communication
The legal world can be confusing. Your attorney should be willing to break down complex legal jargon, keeping you informed about every step of your case. Regular updates and transparent communication are hallmarks of a reliable lawyer.
Fee Structure
Legal proceedings can be costly. Before hiring, discuss the fee structure. Many wrongful death attorneys, including those at The Law Place, operate on a contingency fee basis, meaning you only pay if you win the case. This can provide financial relief during an already strenuous period.
Reviews and Recommendations
Today, with the digital world at our fingertips, it's wise to look up reviews and testimonials, or independent review sites such as AVVO. Past client experiences can offer insights into what you can expect. Personal recommendations from friends or family can also be invaluable.
Free Consultation
Most reputable law firms, like The Law Place, offer free consultations. This initial meeting gives you a feel for the attorney, their approach, and whether they are the right fit for your case.
Why We Matter – The Law Place Advantage
In the complex and emotionally charged realm of wrongful death lawsuits, the legal guidance you choose can make all the difference. At The Law Place, we're not just a law firm; we're a beacon of hope for those navigating the tumultuous waters of loss and justice. Here's what sets us apart and gives our clients the edge:
A Wealth of Experience
With wrongful death being such a complex field, our team's collective years of hands-on experience in the trenches of Florida's courtrooms is invaluable. Our Florida wrongful death attorneys have witnessed the intricacies of numerous cases, allowing us to anticipate challenges and strategize accordingly.
Comprehensive Team Approach
While many law firms assign a case to a single attorney, we believe in the power of collaboration. Our clients benefit from a team of attorneys pooling their knowledge, ensuring that no stone goes unturned and offering multiple perspectives on each case.
Personalized Attention
At The Law Place, you're never just another case number. We understand the profound personal impact of a wrongful death and treat each case with the compassion, attention, and dedication it deserves. We prioritize building a genuine relationship with every client.
Aggressive Representation
When it comes to fighting for your loved one's justice, our attorneys combine their vast knowledge with a fierce commitment to your cause. We stand firmly against adversaries, ensuring your voice is heard and your rights are protected.
Transparent Communication
Keeping you in the loop is not just a courtesy; it's a commitment. We ensure our clients are well-informed about every development in their case, breaking down the complexities of the legal jargon into understandable terms.
No Win, No Fee
We believe in our capabilities so much that many of our services operate on a contingency fee basis. This means you don't pay unless we win, ensuring our interests are wholly aligned with yours.
Continuous Learning
Laws and legal precedents evolve. At The Law Place, our attorneys are dedicated to continuous learning, ensuring they stay abreast of the latest changes and rulings related to wrongful death lawsuits in Florida.
Stellar Reputation
Over the years, we've built a reputation that speaks volumes. Our string of successful outcomes, combined with our commitment to ethical practices, has solidified our standing in the legal community. Many of our attorneys have the highest possible AVVO rating of 10.0, based on client reviews, awards, years of experience, and more.
The Process – Navigating a Wrongful Death Lawsuit
Embarking on a wrongful death lawsuit can seem like a daunting journey, filled with legal intricacies and emotional hurdles. However, with The Law Place by your side, each step is made clearer and more manageable. Let's walk through this process together, ensuring you're well-equipped and informed at every juncture.
Initial Free Consultation
Your journey begins with a free consultation. During this meeting, we'll gather details about your case, understand your concerns, and answer any preliminary questions you might have. This initial touchpoint allows us to gauge the potential merits of your claim and offers you a glimpse into how we operate.
Case Investigation
Once we decide to take on your case, a thorough investigation ensues. This involves collecting evidence, speaking to witnesses, reviewing medical reports, and collaborating with experts. Our goal? To build the strongest possible case on your behalf.
Establishing Liability
A pivotal step in any wrongful death lawsuit is determining who's at fault. Our team will meticulously evaluate all evidence and scenarios to identify and hold the liable parties accountable.
Valuing the Claim
Here, we calculate the monetary damages you're entitled to, to determine what a good settlement amount looks like in your case. This includes not only immediate expenses like medical and funeral costs but also factors in lost income, pain and suffering, and any potential punitive damages.
Negotiation & Settlement
Armed with a well-researched case, our attorneys approach the opposing party or their insurance company for a potential settlement. While many cases find resolution at this stage, we ensure that any settlement aligns with your best interests.
Filing the Lawsuit
Should negotiations not yield a satisfactory outcome, we'll formally file a wrongful death lawsuit on your behalf. This initiates the legal process in the court system.
Discovery Phase
Both sides exchange information during this phase. Depositions might be taken, and further evidence is gathered. It's a chance for each side to understand the other's case in depth.
Mediation
Before heading to trial, both parties often attempt mediation – a last effort to reach a mutually agreeable settlement with the help of a neutral third party.
Going to Trial
If a settlement is still elusive, the case moves to trial. Here, our seasoned attorneys will represent you passionately, presenting evidence and arguing your case before a judge or jury.
Verdict & Collection
After all arguments are presented, the court delivers its verdict. If favorable, we then move to the phase of ensuring you receive the awarded compensation.
Possible Appeals
In some instances, the opposing party might choose to appeal the court's decision. If this happens, The Law Place is ready to defend your interests in higher courts.
Navigating a wrongful death lawsuit is undoubtedly challenging. But remember, with The Law Place by your side, every step, every decision, and every challenge is met with dedication, and a genuine commitment to achieving justice for you and your loved ones.
Claiming Damages in Florida Wrongful Death Cases
In the tragic aftermath of a wrongful death, families are not only grappling with immeasurable grief but often face financial burdens as well. Florida law allows certain family members and the estate of the deceased to seek compensation for these financial and emotional damages. The types of damages that may be claimed include:
Medical Expenses
Covering the costs of the deceased's final medical treatments, whether it resulted from a car accident, medical malpractice, or other causes.
Funeral and Burial Expenses
Compensation to cover the costs related to laying the deceased to rest.
Lost Income and Earnings Potential
This accounts for the earnings the deceased would have contributed to the family if they had lived a full life.
Pain and Suffering
For the mental anguish and emotional toll endured by the surviving family members. Understanding pain and suffering damages in Florida is essential to securing a fair settlement, as it ensures that your non-economic losses are considered. Often, pain and suffering damages make up a large percentage of wrongful death settlements.
Loss of Companionship and Protection
Compensation for the loss of guidance, companionship, and protection, particularly pertinent for surviving spouses and minor children.
Punitive Damages
In certain cases, where the wrongful act was particularly egregious or malicious, punitive damages might be awarded to punish the wrongdoer and deter similar future actions.
It's important to note that not all damages may be applicable in every wrongful death case. The specific circumstances surrounding the death and its impact on the family play a vital role in determining what damages can be claimed.
Who Gets What? Distributing the Compensation
Once damages are awarded in a wrongful death lawsuit, a crucial question emerges: who receives the compensation? In Florida, the distribution process is somewhat unique and is influenced by the roles of the personal representative, surviving family members, and the deceased person's estate.
The Personal Representative
Appointed either by the deceased's will or by the court, the personal representative initiates the wrongful death action on behalf of the estate and the surviving family members. While they oversee the lawsuit, any damages awarded are not for their personal benefit (unless they are also a beneficiary).
Surviving Family Members
Florida law clearly outlines which family members can recover damages. This typically includes the deceased's spouse, children, parents, and any blood relative or adoptive sibling who was partly or wholly dependent on the deceased for support.
Surviving Spouse: May recover compensation for loss of companionship, protection, and for pain and suffering.
Minor Children: Can claim damages for lost parental companionship, guidance, and mental pain and suffering.
Parents: Of a deceased minor child can recover damages for mental pain and suffering. If there are no other survivors, parents of an adult child can also claim these damages.
The Deceased Person's Estate
The estate can recover certain damages that aren't directly recoverable by the family members. This includes lost earnings (from the date of injury to the date of death), loss of the prospective net accumulations of the estate, and medical and funeral expenses if they were paid by the estate.
To ensure that the compensation is distributed fairly and in accordance with Florida law, it's essential to work closely with a skilled Florida wrongful death attorney. With The Law Place by your side, you can navigate these complexities, ensuring that every entitled party receives their rightful share, providing some solace in an otherwise challenging time.
Factors Affecting the Amount of Compensation
Compensation in a wrongful death lawsuit isn't merely a simple, arbitrary number. It's a product of careful evaluation, based on several factors that consider both tangible and intangible losses. In Florida, as with other jurisdictions, the amount of compensation awarded in a wrongful death case is influenced by various elements. Knowing these factors can provide clarity to the surviving family members about what to expect and can also guide the strategy employed by the team at The Law Place. Here's a deep dive into the elements that play a pivotal role in determining the compensation:
Age of the Deceased
The age of the deceased can significantly impact the compensation, particularly when considering lost wages. A younger individual with more working years ahead might result in higher compensation for lost future earnings compared to someone nearing retirement.
Deceased's Earnings and Potential Earnings
Both the current earnings and the potential future earnings (considering promotions, raises, and career growth) of the deceased factor into the compensation calculation.
Health of the Deceased
If the deceased had pre-existing health conditions that would have shortened their lifespan, it could influence the amount of compensation.
Medical Expenses
The costs incurred for medical care from the time of injury to the eventual death can be a significant component of the claim.
Funeral and Burial Expenses
The direct costs associated with laying the deceased to rest are typically part of the compensation.
Number and Dependency of Survivors
The number of family members who depended on the deceased, and the degree of that dependency, can influence the compensation. For instance, a primary breadwinner leaving behind a spouse and several minor children may result in higher compensation compared to someone with no dependents.
Circumstances of the Death
Was the wrongful death the result of blatant negligence, a malicious act, or a mere accident? The circumstances leading to the death can affect the compensation, especially when considering punitive damages.
Pain and Suffering
The emotional and psychological trauma experienced by the surviving family members plays into the amount awarded for non-economic damages.
Loss of Consortium and Companionship
The emotional void left by the deceased's absence is considered, especially for spouses and minor children who have lost parental guidance.
The Deceased's Life Expectancy
If the deceased would have likely lived a long life if not for the wrongful act, the compensation might be higher to account for the many years of lost companionship, wages, and more.
The Financial Condition of the Defendant
In some cases, if the defendant has limited assets or means, it could affect the amount of compensation that can realistically be collected.
Every wrongful death case is unique, and these factors are merely a starting point. By partnering with The Law Place, you'll benefit from our team's experience and knowledge in evaluating each factor in-depth, ensuring that the compensation pursued truly reflects the loss and pain experienced.
Wrongful Death vs. Criminal Case – Clearing the Confusion
In the realm of wrongful death and the legal actions that ensue, there's often confusion between civil lawsuits for wrongful death and criminal cases processed in criminal courts. Here's a concise breakdown to help distinguish the two:
Civil Wrongful Death Cases
These cases are primarily focused on compensating the survivors for their loss. They're initiated by the deceased's family or personal representative. The goal is to recover damages for lost wages, pain and suffering, medical expenses, and more. The standard of proof here is "a preponderance of the evidence," which means it's more likely than not that the defendant's negligence caused the death.
Criminal Cases
On the other hand, criminal cases aim to penalize the wrongdoer for their actions. The state or federal government initiates these. The charges could range from manslaughter to murder, depending on the circumstances. The standard of proof in criminal cases is much higher, requiring proof "beyond a reasonable doubt."
Interestingly, some incidents can lead to both a wrongful death claim and a criminal case. For example, if a person is killed due to drunk driving, the driver might face criminal charges for manslaughter and a wrongful death lawsuit filed by the deceased's family.
Common Myths – Setting the Record Straight
The world of wrongful death claims is riddled with myths and misconceptions. Let's debunk a few of the most common ones:
"Only Rich Families Get High Compensation":
Compensation isn't about the wealth of a family. It's based on the factors related to the deceased and the circumstances of their death.
"Wrongful Death Cases Take Forever to Resolve":
While some cases can be lengthy, especially complex ones, with an experienced team like The Law Place by your side, many cases can be settled efficiently.
"Only Spouses and Children Can File Claims":
Though spouses and children are common claimants, others, like parents or even certain blood relatives, can sometimes file claims based on Florida law and the circumstances.
"The Person Responsible for the Death Always Pays Out of Pocket":
Often, insurance policies, corporations, or other entities end up paying the compensation, not the individual directly.
Avoiding Delays – The Importance of Timeliness
Time is of the essence in the world of legal claims. In Florida, there's a statute of limitations for wrongful death cases. Simply put, this means there's a set window of time during which the claim must be filed. Failing to act within this timeframe can result in losing the right to claim compensation, no matter how valid your case is.
There are a few reasons for this statute. Memories fade, evidence can be lost, and it's generally considered fair to have a time limit to bring forth claims. But for families grieving the loss of a loved one, the clock ticking in the background can be easy to forget. That's why, at The Law Place, we stress the importance of seeking legal advice early. Not only does it ensure compliance with the statute, but early action often results in more robust evidence and a clearer path to justice.
Frequently Asked Questions
What constitutes a wrongful death in Florida?
At its core, a wrongful death in Florida is a death that results from the negligence, wrongful act, breach of contract, or warranty of any person or entity. This means if a person's death is caused due to someone else's negligent or intentional actions, a wrongful death claim might be viable.
How long do I have to file a wrongful death lawsuit in Florida?
The Florida wrongful death statute stipulates that the lawsuit must be filed within two years from the date of the death. However, there might be certain exceptions or circumstances where this timeline can be extended or shortened, so it's essential to consult with a knowledgeable attorney.
Can I claim for emotional distress in a wrongful death lawsuit?
Absolutely. Emotional pain and the trauma of losing a loved one can be profound. In Florida wrongful death cases, survivors can seek compensation for pain and suffering, which encompasses emotional distress and the mental anguish resulting from the loss.
Who can file a wrongful death lawsuit on behalf of the deceased?
The personal representative of the deceased's estate typically files the wrongful death claim. This representative can either be named in the deceased person's will or estate plan. If there isn't a named representative, the court will appoint one. This representative files on behalf of the estate and any surviving family members.
What sets The Law Place apart from other Florida law firms in wrongful death cases?
We at The Law Place bring a unique blend of compassion, dedication, and legal understanding. Our team of experienced Florida wrongful death attorneys is committed to ensuring justice for your loved one while providing unparalleled support throughout the legal process. With our firm, you're not just getting legal representation; you're gaining partners in your journey toward justice and closure.
What types of incidents lead to most wrongful death cases in Florida?
Many situations can lead to a wrongful death claim. The most common incidents include car and truck accidents, medical negligence, nursing home abuse, and other events where someone's negligence or wrongful act leads to another person's death.
How does the Florida wrongful death statute differentiate from statutes in other states?
The Florida wrongful death statute has specific provisions regarding who can file, the types of damages recoverable, and the timeline for filing. For instance, the law emphasizes the role of the personal representative, outlines the rights of surviving family members, and defines damages like lost income, burial expenses, and lost parental companionship unique to Florida law. It's essential to work with Florida wrongful death lawyers, like those at The Law Place, who are well-versed in these nuances.
In the event of medical malpractice leading to wrongful death, can I file a claim against the hospital or just the healthcare provider?
Both can be held accountable. If a wrongful death occurs due to medical malpractice, you can potentially file a wrongful death lawsuit against the healthcare provider, the hospital, or any other involved medical entity. Each case is unique, so it's essential to consult with experienced wrongful death attorneys to determine the right course of action.
How does a personal representative distribute the recovered damages amongst the deceased person's estate and surviving family members?
Once compensation is secured in a wrongful death lawsuit, the personal representative is responsible for distributing the funds. The Florida wrongful death claims process outlines how damages should be allocated amongst surviving family members and the deceased person's estate, taking into account factors like financial support provided by the deceased, funeral expenses, and the emotional impact on family members.
Are fatal accident cases always treated as wrongful death lawsuits?
Not necessarily. While many fatal accidents can lead to a wrongful death claim, it depends on the circumstances. If a person dies because of someone else's negligence or wrongful act, then a wrongful death lawsuit is a potential course of action. However, if the loved one's death was genuinely accidental and no party is at fault, it might not fall under a wrongful death action. Always consult with a skilled Florida wrongful death attorney, like those at The Law Place, to understand your specific situation.
Closing Thoughts and Your Path Forward
Life's unpredictabilities sometimes lead us down paths filled with pain, especially when we lose someone dear unexpectedly due to another's oversight. At The Law Place, we deeply empathize with your anguish. While no action can replace the invaluable life taken away, we promise to be by your side, championing your rights and seeking the justice your loved one deserves. Let's embark on this journey together – because you're not just another client, you're part of The Law Place family.
Call us today to discuss your case!