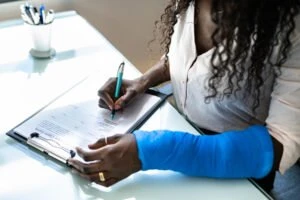 When it comes to personal injury cases in Florida, the importance of reliable and accurate witness testimony cannot be overstated. Witness testimonies, whether they come from lay witnesses or expert witnesses, can dramatically influence the outcome of a personal injury case, establishing liability and providing valuable insights into the details of the accident.
As we delve into the world of personal injury law, we'll explore how both types of witnesses contribute to the case, helping to secure justice for the victim. But first, it's important to note that successfully navigating the complex waters of personal injury cases requires the assistance of a seasoned attorney.
At The Law Place, we understand the crucial role witnesses play in these cases. Our experienced personal injury attorneys are adept at working with a wide range of witnesses, from medical professionals to accident reconstruction specialists, to build a compelling case. Our team's vast experience, combined with our commitment to achieving justice for our clients, makes us a formidable ally in your pursuit of justice.
If you or a loved one has been involved in a personal injury case in Florida, don't take on the challenge alone. Trust in The Law Place, where your quest for justice is our foremost priority. Contact us today to schedule a free consultation with a Florida personal injury lawyer.
Unmasking the Witnesses: Key Players in Personal Injury Cases
In the realm of personal injury cases, all witnesses are not created equal. Two primary types of witnesses come into play in personal injury cases: lay witnesses and expert witnesses. The distinction between these two categories of witnesses can have a significant impact on the direction and outcome of the case.
Lay Witnesses: First-Hand Observers of the Incident
Lay witnesses, also known as factual or eye-witnesses, are individuals who were present when the accident occurred. They provide testimony based on their first-hand observations of the accident scene, the parties involved, and the circumstances surrounding the incident. This testimony can help establish the sequence of events leading up to and following the accident, possibly even providing key details that could determine liability.
For instance, in a car accident, a lay witness could be a passerby who saw the vehicle accident unfold and can attest to aspects such as the speed of the vehicles, the traffic conditions, or if the defendant appeared to be distracted. In personal injury cases, the statements of lay witnesses often form the basis of the narrative presented in court.
Expert Witnesses: Specialized Knowledge for Complex Issues
Unlike lay witnesses, expert witnesses in personal injury cases bring a wealth of specialized knowledge to the table. These witnesses are not typically present when the accident happened but are brought into the case because of their expertise in a particular field relevant to the case. The role of expert witnesses in personal injury trials in Florida is to provide expert witness testimony that helps the court understand complex issues beyond the grasp of an average person.
Expert witnesses in Florida personal injury cases might include:
Medical Professionals and Other Medical Experts
Medical professionals play a vital role in personal injury cases, particularly in terms of illustrating the plaintiff's injuries and the future medical care they may require. They can give an expert opinion on the injuries sustained, the required medical treatment, and even project future medical costs. This could include doctors who treated the injured party or other medical professionals, such as physiotherapists or vocational rehabilitation experts.
Accident Reconstruction Professionals
In accidents where the sequence of events is unclear or disputed, accident reconstruction professionals can step in to provide clarity. Using their extensive knowledge and utilizing industry standards, they can reconstruct how the accident occurred and provide insight into factors like vehicle speed, braking distances, and force of impact.
Expert witnesses, with their ability to provide specialized knowledge and clarify complex issues, are invaluable assets in personal injury cases. The inclusion of their testimony can significantly strengthen a plaintiff's claims, paving the way towards a favorable outcome.
However, collaborating effectively with these witnesses requires a deep understanding of the law and extensive experience in personal injury cases. That's where The Law Place comes in. Our attorneys have successfully worked with numerous witnesses, from eyewitnesses to a variety of expert witnesses, to help our clients achieve justice.
Our team of dedicated attorneys fight and win for Floridians.
The Crucial Role of Lay Witnesses in Personal Injury Cases
In the intricate maze of personal injury cases, lay witnesses often serve as a guiding force. These witnesses, through their testimonies, can provide a clearer picture of the incident, shedding light on crucial facts that can have a significant impact on the case. Their roles, though seemingly modest, hold immense value in corroborating the victim's claims.
Unraveling the Incident
First and foremost, lay witnesses provide a first-hand account of the accident as they perceived it. They recount what they saw, heard, or experienced, offering an unbiased account of the event. This testimony is crucial in circumstances where the parties involved present contrasting versions of how the accident occurred. Whether it's a car accident or a premises liability case, a lay witness's account can help establish the facts and sequence of events.
Authenticating Injuries and Impact
Lay witnesses, particularly those who know the injured party, can also testify about the plaintiff's injuries and how they have affected the victim's ability to perform everyday tasks. They can attest to the victim's pain and suffering, providing a compelling narrative that humanizes the impact of the accident.
The Unquestionable Importance of Expert Witnesses
Expert witnesses play a pivotal role in personal injury cases. Their specialized knowledge can offer clarity on complex issues and establish a strong foundation for the plaintiff's claims.
Medical Professionals: Interpreting the Impact
Medical professionals are frequently called upon as expert witnesses in personal injury cases. They provide expert testimony, deciphering the medical implications of the accident. They can elaborate on the injuries sustained, the necessary medical treatment, and forecast future medical care costs. In cases involving significant injuries like traumatic brain injury or spinal cord damage, their specialized knowledge becomes indispensable.
Accident Reconstruction Professionals: Unveiling the Unseen
Accident reconstruction professionals often serve as expert witnesses, especially in cases where the way the accident happened is under dispute. They employ scientific and engineering principles to reconstruct the accident scene and unravel the exact sequence of events. This can be incredibly valuable in cases like car accidents or product liability claims where understanding the mechanics of the accident is crucial to establish liability.
Expert witnesses provide the technical bedrock upon which personal injury cases are often built. Their testimonies bridge the gap between complex, specialized knowledge and the court's understanding of the case. Enlisting an experienced personal injury attorney who can effectively leverage this expert witness testimony is critical in striving towards a favorable outcome.
The attorneys at The Law Place are adept at working with an array of expert witnesses. Our collaborative approach ensures that these expert testimonies are seamlessly integrated into our case strategy, offering you the best possible representation. Trust in our proficiency and dedication in advocating for your rights.
We're Florida's top litigation team with over 75 years of combined experience
The Pivotal Role of Expert Testimony in Strengthening Your Case
Expert testimony serves as a powerful tool in personal injury cases, lending credibility and providing specialized knowledge that can substantiate the plaintiff's claims.
Providing Specialized Knowledge
Experts often bring an additional layer of understanding to complex issues in a case. For instance, medical experts can offer insights into the extent and severity of the victim's injuries, while accident reconstruction specialists can meticulously dissect how an accident occurred. In product liability claims, experts can testify about industry standards, manufacturing defects, or design flaws, which could be pivotal in establishing the other party's liability.
Establishing Liability
Expert witnesses, such as accident reconstruction professionals or medical professionals, often play a significant role in establishing liability in personal injury cases. They can testify about the cause of the accident, the role of the parties involved, and how the plaintiff's injuries correlate with the accident. Their specialized knowledge and objective analysis can help in establishing the link between the defendant's actions and the injuries sustained, which is a key element in personal injury cases.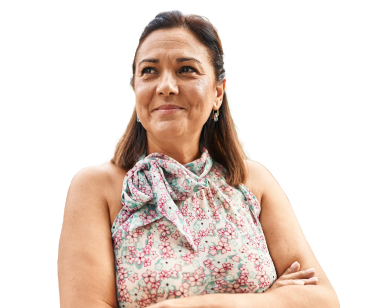 From the initial call to updates on your case status, we are here to get you answers.
The Right Time to Involve Expert Witnesses
Expert witnesses often come into the picture when the issues at hand exceed the common understanding of the court or jury. Recognizing the right time to involve expert witnesses can significantly influence the trajectory of a personal injury case.
Complex Medical Malpractice Cases
In complex medical malpractice cases, the role of expert witnesses becomes critical. Medical professionals can provide specialized knowledge about standard medical practices, thereby explaining whether the treatment rendered met the expected standard of care or if there was a deviation leading to injury.
Premises Liability and Product Liability Claims
Similarly, premises liability cases or product liability claims often necessitate the involvement of expert witnesses. An expert can offer crucial insights into the safety standards, code violations, or design defects, providing compelling testimony that can underscore the negligence of the property owner or product manufacturer.
Engaging the right expert at the right time can be a complex decision. An experienced personal injury attorney at The Law Place can guide you through this process. With our thorough understanding of Florida law and a strong network of expert witnesses, we can provide you with the comprehensive legal representation that your case deserves.
The Law Place: Your Trusted Partner in Personal Injury Cases
Navigating through the labyrinth of a personal injury case can be overwhelming, especially when understanding the pivotal role of lay witnesses and expert witnesses is paramount. At The Law Place, our experienced personal injury attorneys can diligently handle your case, ensuring every aspect, including the crucial witness testimony, is meticulously managed.
At The Law Place, our approach is collaborative. We believe that teamwork is essential to success, especially in complex personal injury cases. When you engage our services, you're not just hiring a single attorney but a team of knowledgeable and experienced lawyers. Our collective knowledge ensures that every angle of your case is carefully examined and that we are well-equipped to tackle any unexpected developments.
The Importance of Witness Testimony in Personal Injury Cases in Florida FAQ
How can witness testimony affect the damages I may receive in a personal injury case?
Witness testimony can significantly impact the amount of damages you receive in a personal injury case. Both lay and expert witnesses can help establish the extent of your injuries, the circumstances of the accident, and the negligence of the other party. For example, a medical professional can provide detailed testimony about your injuries, necessary treatments, and the potential for future medical care. This information can play a significant role in determining the amount you may receive for medical expenses, lost wages, and pain and suffering.
What is the statute of limitations for personal injury cases in Florida?
The statute of limitations for personal injury cases in Florida as of 2023 is two years. This means you have two years from the date of the accident to file a lawsuit against the at-fault party. If you miss this deadline, you could lose your right to seek compensation for your injuries. However, certain exceptions might extend or shorten this period, so it is crucial to consult with an experienced personal injury attorney as soon as possible to ensure you do not miss the filing deadline.
What is the difference between a lay witness and an expert witness?
A lay witness, often an eyewitness to the accident, can provide testimony based on what they observed or experienced. This could be another driver, a pedestrian, or even a passenger in your vehicle. They can testify about how the accident happened and who seemed to be at fault. On the other hand, an expert witness is someone with specialized knowledge or expertise relevant to the case. They can provide an informed opinion about complex issues, such as medical diagnoses, future medical care needs, accident reconstruction, and more.
How do I find an expert witness for my personal injury case?
Your personal injury attorney can assist you in finding and hiring expert witnesses who can strengthen your case. Law firms typically have a network of professionals they trust and have worked with in the past. They can help identify the types of experts needed for your case and ensure their testimonies are correctly presented and used to your advantage.
A Track Record of Success in Florida Personal Injury Cases
Over the years, we've built a formidable reputation in Florida for our dedicated legal services. Our success in personal injury claims is well-documented and speaks volumes about our commitment to helping our clients seek justice. Our experienced personal injury attorneys are skilled at understanding the nuances of Florida law, making us the ideal ally in your quest for fair compensation.
In personal injury cases, the importance of witness testimony can't be overstated. It has the potential to strengthen your case significantly and can influence the outcome favorably. Having a reliable and experienced personal injury attorney at your side can ensure that you fully utilize the benefits of witness testimonies to your advantage.
Don't leave the outcome of your case to chance. Let The Law Place help you navigate the complexities of your personal injury case. Contact us today for a free consultation. Our commitment to our clients and our track record of success makes us the right choice for your personal injury case.