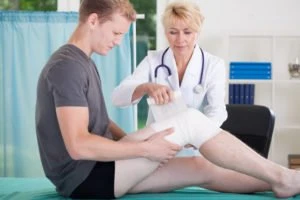 Personal injury law, also known as tort law, allows an injured individual to go to civil court and obtain a legal remedy, or 'damages,' for all losses stemming from an accident or other incidents. This legal domain aims to make the injured party 'whole' again and discourage others from committing similar offenses. Personal injury law encompasses situations where someone's actions, negligence, or intentional conduct cause harm to another person. These situations may include motor vehicle accidents, wrongful death, medical malpractice, slip and fall incidents, and more.
In the midst of such adversity, a personal injury attorney serves as a beacon of hope. These advocate for your rights, represent you in negotiations and court proceedings, and strive to secure the best possible outcome for your case. They aim to ensure that victims receive fair compensation to cover their medical bills, lost wages, and other associated costs, easing the financial burden brought on by the injury.
Choosing the right Florida personal injury lawyer is a decision of paramount importance. It's not merely about hiring a lawyer; it's about partnering with an advocate who understands your plight and is committed to fighting for your justice. The ideal attorney would be experienced, compassionate, and tenacious, tirelessly working to safeguard your interests. Whether you're in Orlando, FL, or Central Florida, finding the "best personal injury attorney near me in Florida" might be the critical first step on your journey towards justice and recovery. This guide aims to help you make an informed decision, so you can confidently choose the legal ally you need in your corner.
What is a Personal Injury Lawsuit, What Does it Entail?
A personal injury case arises when a person suffers harm due to someone else's wrongful actions or negligence. These cases fall under the realm of tort law, which provides the injured party (the plaintiff) an opportunity to seek compensation for losses incurred due to the accident. The person or entity responsible for causing the injury (the defendant) is held legally accountable for the damages.
One common type of personal injury case involves car accidents. These incidents often occur when a driver fails to follow the road rules, or drives recklessly, thereby causing harm to another party. Similarly, other motor vehicle accidents, including motorcycle and truck accidents, form a significant portion of personal injury cases, often resulting from distracted driving, speeding, or other negligent behaviors.
Medical malpractice is another type of personal injury case that arises when a doctor or other healthcare professional fails to provide competent care, causing harm to the patient. These cases could involve surgical errors, misdiagnosis, improper treatment, pharmacy errors, or neglect in nursing homes.
Wrongful death cases are severe personal injury claims where the defendant's negligent or intentional act causes someone's death. These cases allow the decedent's survivors, such as immediate family members, to file a lawsuit against those responsible for the death.
Premises liability cases involve incidents where a person is injured due to unsafe or defective conditions on someone else's property. This category includes slip and fall accidents, dog bites, negligent security, or other hazards that the property owner failed to correct or warn visitors about.
These examples represent just a few of the many types of personal injury cases. Regardless of the specific situation, the primary goal of a personal injury lawsuit is to help the victim receive fair compensation for their losses and deter the defendant from causing similar harm in the future.
Our team of dedicated attorneys fight and win for Floridians.
What Does a Personal Injury Lawyer Do?
A personal injury attorney is someone who represents individuals who have sustained injuries due to the negligence or intentional conduct of others. Their key role is to advocate for their clients and ensure they receive fair compensation for their losses. This involves a wide range of responsibilities, from negotiating with insurance companies to presenting the case in court if necessary.
One of the initial duties of a personal injury attorney is to investigate the circumstances surrounding the incident thoroughly. This may involve collecting evidence from the accident scene, speaking with witnesses, gathering medical reports, and working with accident reconstruction experts or other professionals. This evidence helps build a robust case, demonstrating the extent of the client's injuries and the other party's fault.
An essential part of a personal injury attorney's role is to represent accident victims when dealing with insurance companies. Insurance companies often aim to minimize the payout to the injured party, so having an experienced attorney can significantly impact the negotiation process. The attorney understands the tactics used by insurance companies, can effectively communicate the victim's needs, and negotiate for a fair settlement.
If negotiations with the insurance company do not result in a satisfactory settlement, a personal injury attorney will prepare to take the case to court. This involves filing a personal injury lawsuit on behalf of the client. The attorney will draft and file the necessary legal documents, represent the client in all court proceedings, and present the case to a judge or jury.
In a lawsuit, the attorney's goal is to demonstrate that the defendant was negligent and that this negligence caused the client's injuries. They will use the collected evidence, call witnesses, and present arguments to substantiate the claim. In the event of a successful lawsuit, the judge or jury will determine the amount of compensation the victim should receive.
A crucial element of compensation in personal injury cases is damages – the financial compensation awarded to the victim. The attorney's role is to strive for the highest possible compensation for their client. This includes compensation for medical bills, loss of income, property damage, and other expenses related to the injury. It also involves compensation for non-economic damages, such as pain and suffering, emotional distress, and loss of enjoyment of life.
In pursuit of fair compensation, the attorney will calculate the full extent of the client's damages, both current and future. They take into account future medical expenses, the impact of the injury on the client's earning capacity, and the emotional toll the injury has taken on the client and their family.
Throughout the entire process, a personal injury attorney provides advice and guidance to the client. They explain the legal process, keep the client informed about the progress of the case, and help the client make informed decisions. They also handle all the legal aspects of the case, allowing the client to focus on recovery.
In conclusion, the role of a personal injury attorney is multifaceted and extends far beyond merely filing a lawsuit. Their duties encompass investigating the accident, dealing with insurance companies, preparing and presenting the case in court, calculating damages, and providing legal counsel. By fulfilling these duties, a personal injury attorney plays a pivotal role in ensuring accident victims receive the fair compensation they deserve.
Criteria For Choosing the Best Personal Injury Attorneys
Choosing the best personal injury attorney is an essential step towards achieving justice and fair compensation for your losses. Various factors can guide you through this process, ensuring you select an attorney that best suits your needs and circumstances. These factors include the attorney's legal team, law school background, track record of jury verdicts, and approach to handling personal injury cases.
Quality and Commitment – The quality and commitment of the attorney's legal team cannot be overstated. The team should comprise highly skilled and experienced individuals who can work together efficiently to advocate for you. They should be proficient in all aspects of personal injury law and committed to putting your interests first. Additionally, the team should have a strong support staff that efficiently handles administrative tasks, allowing the attorneys to focus on the legal issues at hand.
Law School Background – An attorney's law school background can give you insight into their educational foundation. While the name of the law school might not be the sole determinant of an attorney's competency, it can provide some indication of their legal education quality. It can be beneficial to research the attorney's educational background, including their performance in law school and any special training they have undergone.
Track Record – An attorney's track record of jury verdicts is a significant indicator of their capabilities. This history provides evidence of the attorney's ability to effectively present cases in court and secure favorable outcomes. You should look for an attorney with a proven record of substantial jury verdicts in favor of their clients. However, it's important to note that not all cases go to trial, and a good settlement can also demonstrate an attorney's negotiation skills.
Attorneys' Approach to Settlements and Trials – It's valuable to understand the attorney's approach to settlements and trials. Some attorneys may prefer to settle cases quickly, while others may be more inclined to go to trial if they believe it will result in a better outcome for the client. Both approaches have their advantages, and the best choice often depends on the specifics of the case. The key is to find an attorney who is willing to take the path that best serves your interests.
Management and Communication – How an attorney handles personal injury cases is crucial. This can be assessed by looking at their case management style, availability, and communication. They should manage their cases effectively, devote sufficient time to each client, and communicate regularly about case progress. Their approach should be client-centered, ensuring your needs and concerns are prioritized.
Reputation – Consider the attorney's reputation within the legal community. A respected attorney is likely to have strong relationships with peers, judges, and insurance carriers, which can be beneficial in your case. Check for any awards or recognitions they've received from reputable legal organizations, as these can be indicators of their competence.
Experience – Consider the attorney's experience with your particular type of personal injury case. Personal injury law covers a wide range of situations, from car accidents to medical malpractice. An attorney who has handled cases similar to yours will have a deeper understanding of the relevant laws and how best to approach your situation.
Choosing the best personal injury attorney may seem like a daunting task, but considering these factors can make the process more manageable. Remember, it's not just about finding a qualified personal injury lawyer; it's about finding the right attorney for your specific needs and circumstances. It's about finding an advocate who will fight for your rights and help you navigate the complexities of personal injury law, ultimately aiming for the best possible outcome in your case.
We're Florida's top litigation team with over 75 years of combined experience
The Law Place – Ticking All The Boxes
When you're seeking a qualified personal injury lawyer in Florida, we at The Law Place stand out due to our exceptional services, vast experience, and successful record in representing clients. With a team of dedicated lawyers, we're committed to advocating for accident victims and helping them navigate the complexities of personal injury law.
Free Consultation – A significant aspect of our service is our free consultation, where you have the opportunity to ask potential attorneys questions. Recognizing that every personal injury case is unique and that prospective clients might have numerous questions about the legal process, we provide a free initial consultation. This service allows you to understand your legal situation, your rights, and how we can assist you before making any commitment. Our initial consultation is designed to be informative, confidential, and pressure-free, ensuring you feel comfortable and informed.
Over 75 Years of Combined Experience – Experience is a critical factor when choosing a personal injury lawyer, and at The Law Place, we bring over 75 years of combined experience to the table. Our lawyers have spent years dealing with personal injury cases throughout Florida, gaining a deep understanding of the intricacies of Florida's personal injury law. We understand the physical, emotional, and financial toll that a personal injury can take on a victim and their family, and we strive to alleviate that burden by fighting for just compensation.
Proven Track Record – We have a proven track record with insurance companies. Insurance companies often seek to minimize their liability, which can result in unfair settlements for accident victims. We understand the tactics insurance companies use and are skilled at negotiating fair settlements that accurately reflect the extent of your damages. When negotiations are not successful, we're not afraid to take a case to trial, where we've also achieved impressive results.
Wide Array of Cases – What sets us apart at The Law Place is our ability to handle a wide array of personal injury cases. Whether your case involves an auto accident, a wrongful death claim, medical malpractice, or any other type of personal injury, we have the knowledge and resources necessary to build a compelling case. Our lawyers are highly skilled in various areas of personal injury law, ensuring that no matter what your case entails, you'll be paired with a lawyer who understands the specifics of your situation and can provide the most effective representation.
Clear Communication – Furthermore, we understand that the aftermath of an accident or injury is a challenging time for victims and their families. For this reason, we prioritize clear and consistent communication with our clients, keeping them informed at every stage of the legal process. Our team is accessible and ready to answer any questions you may have, providing assurance and understanding during a difficult time.
Team-Based Approach – At The Law Place, we prioritize a team-based approach, ensuring that each client benefits from the collective experience of our attorneys. At the same time, one of our attorneys will take the lead on your case to ensure that you get individualized support tailored to your unique circumstances.
AVVO rating – Our dedication to legal excellence is evident as many of our attorneys have been recognized with the highest possible AVVO rating. This rating reflects our commitment to professional conduct, experience, and client satisfaction.
No-Win, No-Fee Structure – We work on a contingency fee basis which means you pay nothing unless we win your case. We take a pre-determined percentage of your eventual settlement so no matter your financial situation you can secure high-quality legal representation.
With our free consultation service, wealth of experience, successful track record with insurance companies, and ability to handle a wide range of personal injury cases, we stand out as a strong contender. At The Law Place, your needs and interests are prioritized, and your fight for justice becomes our mission.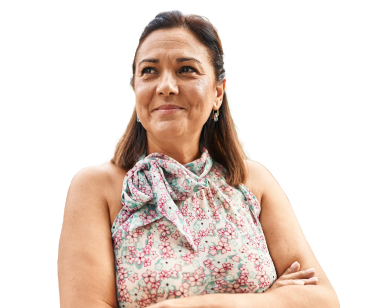 From the initial call to updates on your case status, we are here to get you answers.
Fighting The Insurance Giants
Insurance companies are primarily businesses, with their primary aim being to protect their bottom line. As such, they often employ strategies aimed at minimizing the amount of compensation they have to pay out in claims. This may involve questioning the severity of your injuries, attributing the blame to you, or arguing that your injuries were pre-existing. The tactics used by insurance companies are countless and often very effective, especially against claimants who are not well versed in personal injury law or the claims process.
Dealing with an insurance company without the aid of an experienced personal injury attorney can lead to unfair settlements. This is where the role of a qualified personal injury attorney becomes critical. A personal injury attorney understands the intricacies of insurance law and the tactics used by insurance companies. They will handle all communications and negotiations with the insurance company, advocating for your rights and striving to secure the maximum possible compensation for your injuries.
Furthermore, dealing with an insurance company while recovering from an injury can be stressful and exhausting. Having a personal injury attorney to handle these negotiations on your behalf can provide peace of mind and allow you to focus on your recovery. Your attorney will handle all the heavy lifting, from gathering the necessary evidence to support your claim, to dealing with paperwork, to negotiating with the insurance company.
The legal counsel from a personal injury attorney also comes in handy when it comes to understanding the terms of your insurance policy. Insurance policies can be dense and full of complex legal jargon, making them difficult for the average person to understand. A personal injury attorney can help decipher these terms and ensure that you understand your rights and obligations under the policy.
Finally, in some cases, a lawsuit may be necessary to recover the full extent of your damages. If your claim cannot be resolved through negotiation with the insurance company, a personal injury attorney can file a lawsuit on your behalf and represent you in court.
Recovering Compensatory Damages
n personal injury cases, the victim has the right to seek compensation for the losses they've endured due to the negligence or wrongdoing of another party. An experienced personal injury attorney can provide invaluable guidance and representation in these cases, helping to recover various types of compensation. Let's look at some of these damages in more detail.
Medical Expenses
One of the most significant components of a personal injury claim is the cost of medical treatment. This compensation covers doctor visits, hospital stays, surgeries, medications, and rehabilitation therapy. Future medical costs for long-term or lifetime care may also be included, especially in cases involving serious injuries like spinal cord injuries, traumatic brain injuries, or permanent disabilities.
Lost Wages
If your injury forces you to miss work, you may be entitled to compensation for the wages you've lost during your recovery period. This includes the time you've had to take off for medical appointments and therapy sessions. In more severe cases where victims are left with disabilities that impact their ability to return to their previous line of work, loss of future earning capacity can also be recovered.
Pain and Suffering
Unlike medical bills or lost wages, pain and suffering is a non-economic damage, meaning it doesn't have a clear monetary value. It covers the physical pain and emotional distress that a victim experiences as a result of the accident and their subsequent injuries. These damages may also include compensation for emotional disorders such as anxiety, depression, and post-traumatic stress disorder (PTSD) linked to the incident.
Loss of Consortium
If the injury has affected the victim's relationship with their spouse, they may be able to claim loss of consortium. This refers to the loss of companionship, emotional support, and the physical relationship.
Wrongful Death
In the tragic event where the victim doesn't survive their injuries, their family members may pursue a wrongful death claim. This type of claim can cover funeral and burial costs, loss of the deceased's expected income, and loss of love, companionship, and guidance.
Punitive Damages
In some cases where the defendant's actions were particularly reckless or malicious, the court may award punitive damages. These are designed to punish the defendant and deter similar behavior in the future.
The road to recovery after a personal injury can be a challenging one. However, with the help of a dedicated personal injury attorney, victims can recover the compensation they need to manage their medical expenses, make up for lost income, and address the emotional impacts of their experience.
FAQ Section
What is a personal injury case?
A personal injury case is a legal dispute that arises when one person suffers harm from an accident or injury due to someone else's negligence or intentional misconduct. The injured person (the plaintiff) seeks compensation for the harm caused, which can be done through a formal lawsuit or an informal settlement.
Why do I need a personal injury attorney?
Personal injury law is complex, and navigating the legal system can be challenging. A personal injury attorney can guide you through this process, ensuring that your rights are protected and that you have the best possible chance of receiving the compensation you deserve. They can deal with insurance companies on your behalf, gather evidence, negotiate settlements, and represent you in court if necessary.
What should I look for when choosing a personal injury attorney?
There are several factors to consider when choosing a personal injury attorney. These include their experience in handling personal injury cases, their track record of successful outcomes, their reputation in the legal community, their fee structure, and whether they make you feel comfortable and confident in their abilities.
How can The Law Place help me with my personal injury case?
At The Law Place, we have a dedicated team of attorneys. We have a track record of success in representing clients in various types of personal injury cases, such as auto accidents, wrongful death claims, and more. We offer a free consultation service to understand your case and discuss the possible courses of action.
How do personal injury attorneys deal with insurance companies?
Personal injury attorneys deal with insurance companies on behalf of their clients. They communicate with the insurance adjusters, negotiate settlements, and ensure that the client's rights are protected throughout the process. If the insurance company refuses to offer a fair settlement, the attorney may take the case to court.
What types of compensation can I receive in a personal injury case?
The compensation you can receive in a personal injury case may include medical expenses, lost wages, pain and suffering, loss of consortium, and in some cases, punitive damages. The specific types and amounts of compensation you might receive depend on the details of your case.
What if I can't afford a personal injury attorney from a good Law Firm?
Most personal injury attorneys, including those at The Law Place law office work on a contingency fee basis. This means that you do not pay any upfront costs, and your attorney is only paid if they successfully recover compensation on your behalf. This allows everyone, regardless of their financial situation, to have access to legal representation.
Contact One of our Florida Personal Injury Lawyers at The Law Place
Dealing with the aftermath of an accident whilst trying to get a firm grasp on the personal injury law in Florida can be an overwhelming experience, especially when dealing with the physical and emotional toll of what has happened. However, knowing the importance of personal injury cases, understanding the pivotal role of personal injury attorneys, and being aware of the criteria to choose the best legal representation can ease the process significantly.
The right personal injury attorney can provide the support and guidance you need during this challenging time. At The Law Place, we take pride in our dedicated and experienced team of attorneys who aim to provide exceptional legal services to accident victims across Florida. We understand the intricacies of personal injury law, negotiate assertively with insurance companies, and strive relentlessly to ensure our clients receive the compensation they rightfully deserve.
With a free consultation, you can discuss your case with us without any obligations, allowing you to make an informed decision about your legal representation. We welcome you to join the numerous Floridians who have found solace and justice in our services. Remember, in the realm of personal injury law, you are never alone – especially when you have a committed ally like The Law Place by your side.
We hope this guide has provided you with valuable insights and clarity on finding the best personal injury attorney near you in Florida. Always remember, when it comes to defending your rights and securing fair compensation, choosing the right legal counsel can make all the difference.