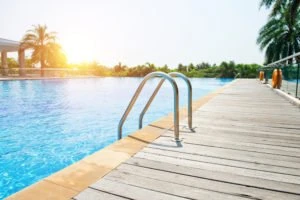 Florida, with its warm climate and abundance of both residential and public pools, unfortunately, experiences a significant number of swimming pool accidents each year. From the joyous splashing of children on a summer afternoon to the calm evening swim of an adult, swimming pools can offer a lot of fun. However, they can also present significant dangers if not appropriately managed or if safety measures are ignored. Diving board accidents, slip and falls on the pool deck, equipment failures, and, worst of all, drowning incidents transform fun-filled locations into scenes of tragedies.
Swimming pool accidents can lead to serious injuries such as spinal cord injuries, broken bones, and even brain damage due to prolonged oxygen deprivation. In some unfortunate instances, these accidents can result in fatalities, leaving families grieving for their loved ones. Dealing with such tragic outcomes is tough, especially when it was someone else's negligence that led to the accident.
In such difficult times, pursuing a personal injury case might be the last thing on your mind. However, recovering compensation for medical bills, loss of income, pain and suffering, and other damages is a crucial step towards rebuilding your life after a swimming pool accident. This process is not easy, but you don't have to go through it alone. A competent Florida swimming pool accident lawyer can guide you through the legal maze and advocate for your best interests.
The Law Place is a law firm with a track record of helping victims of swimming pool accidents in Florida. Our team has a combined experience of over 75 years in various practice areas, including personal injury caused by swimming pool accidents. We understand the pain and stress that such accidents can cause, and we are dedicated to helping our clients recover the compensation they need to heal and move forward.
If you or a loved one has suffered injuries from a swimming pool accident, please don't hesitate to contact The Law Place for a free consultation with a Florida personal injury lawyer. Our Florida swimming pool accident lawyers are committed to helping you navigate this challenging time.
Causes of Swimming Pool Accidents
According to Centers For Disease Control and Prevention (CDC), common causes of swimming pool accidents include:
Pool Equipment Failures – Faulty pool equipment, such as pool drains, can pose a threat to swimmers. For instance, a swimmer's hair or clothing can get caught in a drain, leading to a potentially dangerous situation.
Diving Board Accidents – Diving boards are often the cause of swimming pool accidents. Divers may hit the board, dive too shallow and hit the bottom, or collide with another swimmer.
Lack of Safety Features – A swimming pool without necessary safety features, like self-closing gates, effective barriers, or warning signs, increases the risk of accidents, especially among children who may access the pool without adult supervision.
Insufficient Fencing – Residential swimming pools without adequate fencing or barriers can be a significant hazard. A fence can prevent unsupervised children from gaining access to the pool area.
Our team of dedicated attorneys fight and win for Floridians.
Common Injuries in Swimming Pool Accidents
Swimming pool accidents can result in a wide range of injuries, many of them severe or life-threatening. Some of the most common injuries include:
Spinal Cord Injuries – These are common in diving accidents when a diver's head or neck collides with the pool bottom or sides. Depending on the severity, it could lead to paralysis or other long-term disabilities.
Broken Bones – Slip and fall accidents around the pool deck can result in fractured or broken bones.
Brain Damage – If a swimmer is underwater for too long, such as in a drowning incident, it can lead to brain damage from lack of oxygen. The severity of the brain damage will depend on how long the brain was deprived of oxygen.
Death – Sadly, many swimming pool accidents result in fatalities. Drowning is the leading cause of accidental death in children aged 1 to 4 in the United States, according to the Centers for Disease Control and Prevention.
The Impact of Swimming Pool Injuries
The aftermath of a swimming pool accident can be physically, emotionally, and financially draining.
Medical Bills – The medical care necessary following a serious pool accident can be substantial. Initial medical treatment, ongoing care, and rehabilitation services can quickly add up to significant costs.
Lost Wages and Earning Capacity – Serious injuries may require you to take time off work for recovery, or in severe cases, may result in a loss of earning capacity if you're no longer able to perform your job.
Pain and Suffering – The pain and trauma associated with pool accidents and the subsequent recovery process can have a significant impact on your quality of life. Therefore, it is important that you have an attorney who understands how to fight for your pain and suffering damages.
At The Law Place, our dedicated Florida swimming pool accident attorneys understand the immense burden these accidents can place on victims and their families. We're here to help alleviate the financial strain and fight for the compensation you deserve.
We're Florida's top litigation team with over 75 years of combined experience
Legal Responsibilities of Pool Owners in Florida
Swimming pool safety is a serious matter, and both residential and public pool owners bear significant responsibilities to maintain safety. Florida law places a strong emphasis on preventing swimming pool accidents, with detailed regulations aimed at ensuring pool safety.
Responsibilities of Pool Owners
The owners of swimming pools, both public and private, have a duty of care to ensure that their pools are safe for use. This applies to owners of residential swimming pools, hotel pools, and public pools alike. Specific responsibilities include:
Effective Barriers – Florida law requires that residential swimming pools be equipped with an effective barrier that prevents access by children. This barrier should completely surround the pool and obstruct access to the pool from any doors or windows of the home.
Self-Closing and Self-Latching Gates – Gates providing access to the pool must be self-closing and self-latching. This feature helps prevent children from accidentally gaining unsupervised access to the pool area.
Warning Signs – In the case of public pools, visible warning signs must be displayed at all times. These signs should indicate the depth of the pool, caution against diving in shallow areas, and warn swimmers about any other potential hazards.
Maintaining Pool Equipment – Pool owners must ensure all pool equipment is in good working order. This includes pool filters, drains, diving boards, and any other equipment related to the pool.
Premises Liability and Swimming Pool Accidents
In the context of swimming pool accidents, the legal concept of "premises liability" comes into play. Under Florida law, property owners, including pool owners, have a legal responsibility to maintain a safe environment for people who are lawfully on their property.
If a swimming pool accident occurs due to the property owner's negligence, such as failure to maintain safe pool conditions or provide adequate warnings, the property owner can be held liable. This means that the injured party, or the victim's family in the case of a fatal accident, may have the right to file a personal injury or wrongful death lawsuit against the negligent pool owner.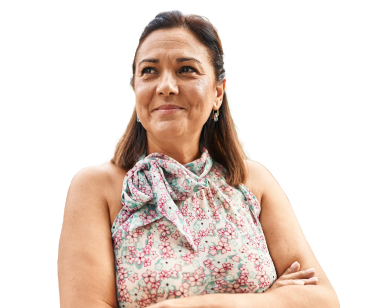 From the initial call to updates on your case status, we are here to get you answers.
Pursuing a Personal Injury Case After a Swimming Pool Accident
An experienced Florida swimming pool accident attorney from The Law Place can guide you through this legal process and help you seek the compensation you deserve.
Holding a Negligent Pool Owner Liable
In the unfortunate event of a swimming pool accident, victims have the right to seek compensation from a negligent pool owner. This could be a homeowner with a residential pool, an operator of a public pool, or even a municipality in the case of a public swimming facility. The key element is to establish that the pool owner failed to maintain a safe environment, which led to the accident.
The law in Florida is clear on the fact that pool owners have a duty of care towards those who use their facilities. If an accident occurs due to the owner's negligence – perhaps through faulty pool equipment, inadequate safety measures, or a lack of supervision – then the victim has a strong case for seeking compensation. Compensation may cover medical bills, loss of income, pain and suffering, and other losses.
Understanding negligence in personal injury cases in Florida is key to a successful claim. This is where the help of an experienced Florida swimming pool accident lawyer becomes invaluable.
Importance of Gathering As Much Evidence as Possible
Gathering evidence is crucial in any personal injury case, and swimming pool accidents are no exception. Documentation of the accident scene, witness statements, medical reports, and any evidence of negligence on the part of the pool owner can significantly strengthen your case. Photographs of the pool area, the pool equipment, and any lack of safety features can be particularly valuable.
Victims or their families should start this process as soon as possible after the accident. Over time, conditions may change, equipment may be repaired or replaced, and memories may fade. Prompt action can ensure that the best possible evidence is preserved. Understanding how to document and preserve evidence for your personal injury claim in Florida can help to ensure that your right to fair compensation is protected. Do not hesitate to reach out for a free consultation so that one of our skilled attorneys can guide you on your next steps.
Role of a Florida Swimming Pool Accident Lawyer
The role of a Florida swimming pool accident lawyer in a personal injury case is pivotal. At The Law Place, our dedicated team of attorneys not only possesses the legal understanding required to navigate these complex cases but also has a deep understanding of the standards of care that Florida pool owners must uphold.
Our lawyers can guide victims through every stage of the process, from initial investigations to filing a lawsuit, negotiating with insurance companies, and representing victims in court if necessary. The Law Place offers a free consultation, and we operate on a no-win, no-fee basis, ensuring that our clients can seek justice without financial risk.
Whether you're dealing with a serious injury from a swimming pool accident or grieving the loss of a loved one, our Florida swimming pool accident attorneys are here to offer the compassionate, experienced legal representation you need.
The Role of The Law Place in Swimming Pool Accident Cases
When you or a loved one have been involved in a swimming pool accident, it's often a daunting task to deal with medical care, recovery, and a legal case. That's where The Law Place comes in. Our law firm, equipped with experienced and dedicated Florida swimming pool accident lawyers, eases the burden of these complexities.
We help in filing personal injury lawsuits, establishing the negligence of the property owner, determining the full scope of your losses, and pursuing fair compensation. At The Law Place, we understand that every case is unique. That's why we provide personalized guidance to suit the specifics of your swimming pool accident case, and offer our services for both public pool and residential swimming pool accidents.
The Law Place's Commitment to Clients
Our commitment to serving Florida residents extends beyond just our legal understanding. At The Law Place, we pride ourselves on:
A No-Win, No-Fee Promise – We operate on a contingency basis, which means you won't owe us a dime unless we win your case. This allows you to focus on recovery while we handle the legal proceedings.
Free Consultation – Understanding your case is the first step to building a strong legal strategy. We offer a free consultation to discuss the specifics of your case and advise on the best course of action.
High AVVO Rating – Many of our attorneys hold a 10.0 rating from AVVO, an independent lawyer rating system, reflecting our commitment to excellence.
Team-Based Approach – Our attorneys work together to ensure that every angle of your case is examined. This collaborative method enables us to build a robust case on your behalf.
Personalized Guidance – While we work as a team, we also ensure that a dedicated Florida swimming pool accident lawyer is committed to your case, providing you with regular updates and guiding you through the process.
With The Law Place, you're not just getting a law firm; you're getting a dedicated partner to guide you through this challenging time. Your journey to recovery and compensation starts with a simple call to our law offices. Let us be your trusted guide.
Florida Swimming Pool Accident Lawyer FAQ
What constitutes a swimming pool accident caused by negligence?
A swimming pool accident caused by negligence refers to an incident where the property owner, pool manufacturer, or another party failed in their duty to ensure the safety of the pool area or equipment. This could include factors such as improper maintenance, lack of adequate safety features, or failure to adhere to regulations.
What should I do immediately after a pool accident injury?
If you or a loved one has suffered a pool accident injury, the first priority is to seek immediate medical care. Even if the injuries seem minor, some complications might not manifest immediately. A medical professional can provide a proper evaluation and documentation, which can be valuable evidence in your personal injury case. After securing medical care, reach out to a Florida swimming pool accident lawyer to understand your legal options.
Can I file a lawsuit if my child was injured in a neighbor's pool?
Yes. If your child was injured due to a neighbor's negligence, you could potentially file a lawsuit. Florida law stipulates that pool owners must provide effective barriers to prevent access, especially to children. If your neighbor has failed to abide by these regulations, they could be held liable for the incident.
What types of compensation can I recover in a swimming pool accident case?
Depending on the specifics of your case, you may be able to recover damages for medical bills, pain and suffering, lost wages, loss of life's enjoyment, and in some tragic instances, wrongful death. It's best to consult with a knowledgeable Florida swimming pool accident attorney to discuss your case.
How can a swimming pool accident attorney help me?
A swimming pool accident attorney can guide you through the complex legal process, help gather crucial evidence, deal with insurance companies, and represent your best interests in court if necessary. An experienced attorney can greatly increase your chances of securing the compensation you deserve.
Secure Your Future: Don't Dive Alone Into Legal Waters
Swimming pool accidents often lead to serious injuries or even tragic loss of life, impacting victims and their families in ways that are both physically and emotionally challenging. In such times, the last thing one needs is to be submerged in complex legal proceedings. Therefore, seeking assistance from a dedicated and competent Florida swimming pool accident lawyer is crucial.
Having a legal partner not only increases the chances of securing adequate compensation to cover medical bills and other related expenses, but it also offers peace of mind. It allows victims and their families to focus on recovery and healing, knowing that their legal rights are being fiercely protected.
At The Law Place, we are committed to securing justice for our clients. Our team of experienced attorneys knows how to navigate the intricate currents of personal injury law. We are ready to fight for your rights and work relentlessly to recover the compensation you deserve.
Remember, time is critical in such cases. Don't let the negligence of others sink your right to compensation. Contact us today for a free consultation and let our law offices become your beacon of hope in these turbulent times. Dive into justice with The Law Place, your trusted Florida swimming pool accident lawyer.