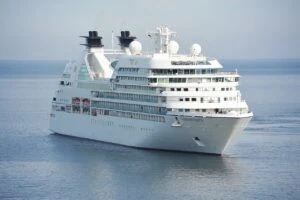 When a cruise vacation turns into a nightmare due to an unfortunate accident, it's critical to understand your legal rights and options. Accidents on cruise ships can be complex and often fall under unique maritime laws, hence the need for legal assistance. Whether you've been a victim of a slip and fall, food poisoning, sexual assault, or any other incident leading to injury aboard a cruise ship, the importance of a Florida cruise ship accident lawyer cannot be overstated.
Navigating the aftermath of a cruise ship accident can be challenging. This is largely due to the myriad of factors involved such as the location of the accident, the cruise line involved, the nature of the injury, among others. A competent Florida cruise ship accident lawyer can provide invaluable assistance by simplifying the legal process and guiding you every step of the way through your cruise ship accident claims.
Cruise ship accidents can vary greatly. From minor cruise ship injuries due to a trip or fall to severe cases like medical malpractice or wrongful death, the scope of potential incidents is vast. It is in these varying circumstances that a cruise ship accident lawyer steps in, offering in-depth knowledge of maritime law, personal injury law, and other relevant areas.
The role of a cruise ship injury lawyer is to advocate for the rights of the victims, provide advice, and strive to ensure they receive the compensation they rightfully deserve. From the moment the accident occurs, the lawyer plays a crucial role in dealing with the cruise line, collecting necessary evidence, filing a claim, negotiating settlements, or even representing the victim in court if necessary.
At The Law Place, we possess a deep understanding of the complex legal landscape surrounding cruise ship injury cases. Our team of skilled attorneys has a proven track record of success, providing aggressive representation to ensure that our clients' rights are protected and that they receive the compensation they deserve.
We offer comprehensive legal services to victims of cruise ship accidents, including slip and falls, medical negligence, physical assaults, and other incidents that may occur on board. Our lawyers possess the necessary knowledge to navigate the intricacies of maritime law and hold negligent parties accountable for their actions.
When you choose The Law Place, you can expect personalized attention, compassionate guidance, and relentless advocacy. We are dedicated to securing the best possible outcome for our clients, striving to bring them justice and the financial resources needed for their recovery.
If you have been involved in a cruise ship accident in Florida, don't navigate the legal process alone. Trust The Law Place to fight for your rights and provide you with the support you need during this challenging time. Contact us today for a confidential consultation with a Florida personal injury lawyer.
Cruise Ship Accidents: Legal Remedies for Passengers in Florida
Navigating the seas aboard a luxurious cruise ship is a dream vacation for many. However, accidents can happen anywhere, even on these floating resorts. Understanding the types of accidents that commonly occur on cruise ships is crucial in recognizing your rights as a passenger.
Common Types of Cruise Ship Accidents and Injuries
Cruise ship accidents can range from minor mishaps to major incidents resulting in serious injuries or even death. Some of the most common types of accidents on cruise ships include slips and falls, food poisoning, swimming pool accidents, and accidents during shore excursions. Serious injuries such as broken bones, head trauma, or even wrongful death may result from these accidents. Passengers may also become victims of crime on board, including sexual assault or theft.
Overview of Major Cruise Lines Operating in Florida
Florida, known as the cruise ship capital of the world, is home to several major cruise lines. These include industry giants such as Carnival Cruise Lines, Royal Caribbean Cruises, Norwegian Cruise Line, and Celebrity Cruises. Each of these cruise lines operates numerous ships and serves thousands of passengers annually. However, with this high volume of passengers comes the unfortunate reality of potential accidents and injuries.
Liability of Cruise Lines for Accidents and Injuries
Under maritime law, cruise lines can be held liable for accidents and injuries that occur aboard their ships. This includes situations where the cruise line failed to ensure a safe environment for passengers, such as failure to maintain ship facilities, negligent security, or failure to adequately treat a sick or injured passenger. It's important to note that establishing liability can be complex, which is why the guidance of a Florida cruise ship accident lawyer is invaluable in these cases.
Our team of dedicated attorneys fight and win for Floridians.
Maritime Law and Cruise Ship Accidents
Introduction to Maritime Law and its Relevance to Cruise Ship Accidents
Maritime law, also known as admiralty law, is a body of law that governs maritime questions and offenses. It is a complex field of law that encompasses national and international laws and treaties. It covers a broad spectrum of matters, including shipping, cargo, maritime injuries and accidents, marine navigation, and commerce.
Maritime law plays a crucial role when it comes to cruise ship accidents. Since cruise ships typically traverse international waters, incidents that occur onboard are usually governed by this law, regardless of where the ship is registered or the nationality of the passengers.
General maritime law applies to various situations, including cruise ship accidents. It protects both passengers and crew members, providing them with a legal framework to seek compensation for their injuries. It covers a range of issues, including negligence by the cruise line or its employees, unseaworthiness of the vessel, and even criminal acts that occur onboard.
Maritime Personal Injury and Wrongful Death Claims
Maritime personal injury and wrongful death claims are two significant areas covered under maritime law. If a passenger or a crew member is injured due to the cruise line's negligence or the ship's unseaworthiness, they may be able to file a maritime personal injury claim. These claims aim to compensate the injured party for medical expenses, lost wages, pain, and suffering.
Similarly, if a passenger or crew member loses their life due to negligence, their loved ones may file a wrongful death claim. Compensation in these cases can cover funeral and burial expenses, loss of future earnings, loss of companionship, and emotional distress.
It's important to note that maritime law has unique statutes of limitations, which can be as short as one year for personal injury and wrongful death claims. This makes it essential to consult with a Florida cruise ship accident lawyer promptly after an accident.
Understanding the Passenger Ticket Contract
The Passenger Ticket Contract, also known as the cruise ticket contract, is a binding legal document between the passenger and the cruise line. It outlines the terms and conditions of the cruise, including the cruise line's liabilities and limitations, the passenger's rights and responsibilities, and specific provisions concerning disputes and claims arising from accidents and injuries.
These contracts often contain clauses that favor the cruise line, such as stringent reporting deadlines for injuries, reduced statutes of limitations for filing lawsuits, and requirements that any legal action be taken in a specific jurisdiction.
Understanding and interpreting these contracts can be challenging for laypersons, given their complexity and the often-confusing legal jargon. However, the details within these contracts can significantly impact a passenger's ability to seek compensation following a cruise ship accident.
It's essential for passengers to read and understand their ticket contracts. If an accident occurs, this contract will be a critical component of the legal process. Given the complexities involved, seeking legal advice from a Florida cruise ship accident lawyer experienced in maritime law and cruise ship accidents is highly recommended. Their understanding of the intricacies of maritime law and passenger ticket contracts can be invaluable in successfully navigating a claim.
Navigating the Legal Process – From Injury to Compensation
Initial Steps After Sustaining an Injury
The first step after sustaining an injury on a cruise ship is to seek immediate medical attention. This step is critical, not just for health reasons, but also because medical records provide important evidence in potential legal cases. Once your health is stabilized, it's important to report the incident to the cruise ship's management and document everything. This can involve taking photographs of where the accident occurred, collecting witness statements, and preserving any physical evidence.
You should also notify the cruise line in writing about your injury as soon as possible, as some cruise lines have specific requirements about the timeframe in which claims must be made. While dealing with these immediate actions, it's also crucial to seek legal advice. Contacting a Florida cruise ship accident lawyer will ensure you understand your rights and the necessary steps moving forward.
Role of a Law Firm in Filing Personal Injury Claims and Wrongful Death Claims
After the immediate aftermath of the accident, the next step involves legal actions. This is where a law firm comes into the picture. Your lawyer will begin by investigating your claim, which can involve collecting additional evidence, consulting with experts, and evaluating potential damages. They will also identify the correct party or parties to sue, which can include the cruise line, the ship's owner, a third-party contractor, or others.
Once the investigation is complete, the law firm will file a personal injury claim or a wrongful death claim on your behalf, depending on the circumstances. These claims involve demanding compensation for the damages you have suffered as a result of the accident. If the claim cannot be settled, the law firm will prepare a lawsuit to be filed in court. Throughout this process, your lawyer will provide advice, represent your interests, and work to get the best possible outcome for your case.
The Legal Proceedings – Lawsuits and Court Cases
If a lawsuit is necessary, your lawyer will file it in the appropriate court, usually in the United States District Court where the cruise line is based or where the ticket contract specifies. The lawsuit will describe the accident, detail the negligence of the defendants, and list the damages you are seeking.
Next comes the discovery phase, where both sides exchange information and evidence. This can involve document requests, depositions, and interrogatories. Your lawyer will help you through this process, preparing you for depositions and making sure all relevant information is disclosed.
The case may be resolved at any time if the parties reach a settlement. If not, the case will proceed to trial, where your cruise ship injury attorneys will present your case, cross-examine the defendant's witnesses, and argue for your compensation.
Compensation and Closure
In successful cases, the court will award compensation for your damages. This can cover various types of losses, including medical expenses, past medical bills, lost wages, loss of future earning capacity, pain and suffering, and more. In some cases, punitive damages may also be awarded to punish the defendants and deter future negligence.
However, even after a successful verdict, the case may not be over. The defendants may appeal the decision, requiring further legal proceedings. Your cruise ship accident attorneys will continue to represent you during this process, fighting to uphold the verdict and secure your compensation.
Finally, once all appeals are exhausted or the time limit for filing an appeal has passed, the case will be officially closed. At this point, the defendants must pay the awarded compensation. Your lawyer will assist in collecting the award and resolving any final legal issues.
Navigating the legal process after a cruise ship accident can be complex and challenging. However, with the help of a knowledgeable and experienced Florida cruise ship accident lawyer, you can effectively pursue justice and compensation for your injuries.
We're Florida's top litigation team with over 75 years of combined experience
Potential Damages Recoverable Following a Cruise Ship Accident
If you've been involved in a cruise ship accident, it's crucial to understand the types of damages you may be entitled to recover under maritime law. When you work with a skilled Florida cruise ship accident lawyer, they will fight on your behalf to maximize your compensation. Here's a brief overview of the damages you might be eligible to claim:
Medical Expenses
Medical expenses are typically the most substantial financial burden following a cruise ship accident. This category includes the costs of immediate medical attention, hospital stays, surgeries, physical therapy, and future medical treatments related to the accident. It also takes into account any medical equipment or modifications to your home needed due to your injuries. If your injury led to long-term or permanent disability, costs associated with ongoing care and treatment can also be recovered.
Lost Wages and Loss of Earning Capacity
If your injuries caused you to miss work, you could be compensated for those lost wages. This includes the time you spent in recovery, as well as any time off for medical appointments related to your injuries. Furthermore, if your injuries have impaired your ability to earn a living in the future, you may claim damages for the loss of earning capacity. The calculation for this kind of damage can be complex, as it involves estimating the potential earnings you would have made had the accident not occurred.
Pain and Suffering
In addition to economic damages like medical expenses and lost wages, you may be entitled to non-economic damages for the pain and suffering you've endured because of the accident. These damages aim to compensate for the physical pain, mental anguish, loss of enjoyment of life, stress, and trauma you've experienced. Quantifying these damages can be challenging since they involve subjective experiences. However, a knowledgeable cruise ship accident lawyer can help you navigate this process and advocate for a fair assessment of these damages.
Wrongful Death Claims
In the unfortunate event of a loved one's death due to a cruise ship accident, surviving family members can file a wrongful death claim. These claims may cover funeral and burial expenses, loss of companionship, loss of support and services, and mental pain and suffering.
By engaging a competent Florida cruise ship accident lawyer, you can ensure all potential damages are adequately considered and pursued. They will guide you through the legal process, negotiate with the cruise line on your behalf, and strive to secure the maximum compensation you're entitled to.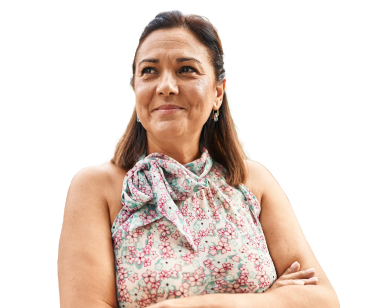 From the initial call to updates on your case status, we are here to get you answers.
Why Choose Our Florida Cruise Ship Accident Lawyer?
Exceptional Legal Team and Experience
When dealing with the aftermath of a cruise ship accident, you need a legal team that is not only knowledgeable but also experienced in handling such complex cases. Our law firm is proud to be home to some of the best Florida cruise ship accident lawyers, each bringing years of experience in maritime law and personal injury claims. We understand the intricacies of both federal and international laws that apply to cruise ship accidents, ensuring your case is handled with utmost precision and competence.
Our legal team has spent years honing their skills in this field, continuously expanding their knowledge to stay updated with the changing laws and norms. From understanding the details of a passenger ticket contract to proving negligence on part of the cruise line, our attorneys are proficient at every stage of the legal process. They've demonstrated their value through a series of successful cases, earning a reputation for fiercely advocating for our clients' rights.
Proven Track Record
In the realm of cruise ship accidents, the reputation of a law firm matters immensely. Our law firm boasts a proven track record of success against major cruise lines, including but not limited to Carnival Cruise Lines, Royal Caribbean Cruises, Norwegian Cruise Line, and Celebrity Cruises. Our victories aren't limited to cruise ship injury cases; we've also successfully handled wrongful death claims and other complex maritime personal injury cases.
Our legal team has consistently demonstrated the ability to secure favorable settlements and verdicts for our clients, regardless of the scale of the cruise line or the complexity of the case. This record isn't just a testament to our lawyers' abilities, but also to their relentless commitment to achieving justice for our clients.
Personalized Approach and Free Case Evaluation
One of the strengths of our law firm is our client-centric approach. We understand that each case is unique, with its own set of facts and circumstances. Therefore, we provide personalized attention to every case, ensuring your legal needs are met in the most effective manner. We keep open lines of communication with our clients, keeping them informed about their case progress, and making sure all their questions and concerns are addressed promptly.
As part of our commitment to serving you, we offer a free case evaluation. This session gives you an opportunity to discuss your case with our Florida cruise ship accident lawyer. They'll provide a preliminary assessment of your case, discuss potential strategies, and answer any questions you may have. This no-obligation consultation is designed to help you make an informed decision about your legal representation.
Choosing the right lawyer after a cruise ship accident can make a significant difference in your case. Our legal team at the Law Place stands ready to help. We invite you to reach out to us, learn more about our services, and discover how we can assist you in your pursuit of justice.
Frequently Asked Questions
How Long Do I Have to File a Cruise Ship Accident Claim?
The time you have to file a claim, known as the statute of limitations, varies based on many factors, including the terms outlined in your passenger ticket contract. Often, cruise lines require passengers to notify them of any injuries within a certain timeframe, usually a few months after the incident. They may also require you to file any lawsuits within one year. However, every situation is unique in the cruise ship industry. An experienced cruise ship accident lawyer can provide you with the most accurate timeline based on your specific case.
Can I Sue a Cruise Line Even If I Signed a Waiver?
In most cases, yes. Cruise lines often include liability waivers in their contracts, but such waivers don't always hold up in court. The cruise line cannot waive liability for negligence that leads to serious injuries or wrongful death. A skilled cruise ship accident lawyer can review your passenger ticket contract and help determine your rights and potential for a cruise ship accident lawsuit.
Can I Sue the Cruise Line If I Was Sexually Assaulted on a Cruise Ship?
Absolutely. Cruise lines have a duty to provide a safe environment for their passengers. If you were sexually assaulted on a cruise ship, the cruise line may be held responsible if it failed to provide adequate security measures or if the assault was committed by a crew member. Don't hesitate to contact a cruise ship accident lawyer to discuss your case and explore your options.
What If the Cruise Line Failed to Provide Adequate Medical Care?
Cruise lines have a responsibility to provide reasonable care to sick or injured passengers. If the cruise ship's medical staff failed to provide adequate care or if there was a delay in getting you to a land-based hospital, you might have a case against the cruise line after suffering serious injury. An experienced cruise ship accident lawyer can review the details of your case and advise you accordingly.
Are There Any Special Laws for Crew Members Injured on Cruise Ships?
Yes, there are special laws applicable to injured seafarers, including the Jones Act and the doctrine of unseaworthiness. These laws offer protection to crew members who are injured on the job and allow them to seek compensation for their injuries. If you're a crew member who has been injured on a cruise ship, it's essential to consult with a lawyer experienced in maritime law to ensure your rights are protected.-
Seek Justice and Compensation with Our Florida Cruise Ship Accident Lawyers
Between understanding maritime law, navigating the terms of your passenger ticket contract, and dealing with the legal teams of major cruise lines, victims and their families can easily become overwhelmed.
That's where we come in. At The Law Place, we have a dedicated team of skilled Florida cruise ship accident lawyers with extensive experience in handling cruise ship injury cases. We understand the nuances of maritime law, and we have the knowledge and experience to hold cruise lines accountable for their negligence.
Our legal team will tirelessly work to seek justice and fair compensation for you. We can guide you through each step of the legal process, from filing the initial claim to potentially recovering compensation for your medical expenses, pain and suffering, lost wages, and more.
We firmly believe that no one should have to navigate this challenging path alone, especially when dealing with the aftermath of a serious injury or the loss of a loved one. That's why we offer a free case evaluation. It's an opportunity for you to tell us your story, learn more about your rights, and understand how we can assist you in seeking the justice and compensation you deserve.
Remember, at The Law Place, we operate on a no-win, no-fee basis. This means that unless we win your case, you won't owe us anything. It's part of our commitment to ensuring that quality legal representation is accessible to everyone, regardless of their financial circumstances.