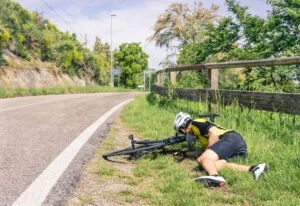 Florida, known for its beautiful beaches and sunny weather, is a haven for outdoor enthusiasts. Among these are a growing number of bicyclists who enjoy the state's many bike lanes and paths. However, when bicycles meet motor vehicles on Florida's roads, the results can be disastrous. Bicyclists often have only their helmets and quick reflexes to protect them, making them extremely vulnerable when accidents occur.
In Florida, the problem of bike accidents is particularly acute. The state continually ranks high nationally in terms of bicycle-related fatalities. The inherent risks faced by bicyclists are exacerbated by the state's bustling roads and occasionally reckless drivers. Even the most careful bicyclist can find themselves in an accident due to circumstances beyond their control. These accidents can lead to serious, life-altering injuries, or even death.
The severity and complexity of bicycle accidents make them a unique area of personal injury law. Often, these cases involve battling insurance companies, in-depth investigations, and the necessity to understand specific Florida bicycle laws. This is where the guidance of a Florida bike accident lawyer becomes crucial.
A Florida bike accident lawyer has the necessary knowledge and experience to navigate the complexities of these cases. They can help victims seek justice, ensure that their rights are protected, and work towards getting the compensation they deserve. Without proper legal representation, bicycle accident victims may find themselves overwhelmed by the legal process and undercompensated for their injuries.
If you or a loved one has been involved in a bike accident in Florida, it is essential to engage the services of a dedicated Florida personal injury lawyer who understands the intricacies of these cases and is committed to fighting for your rights.
The Growing Concern – Statistics on Florida Bicycle Accidents
Bicycling in Florida has grown in popularity over the years, attracting both residents and tourists to the state's many scenic routes. Unfortunately, with this increase in bicycling comes a worrying rise in bicycle accidents.
Florida consistently ranks as one of the most dangerous states for bicyclists. The state is no stranger to alarming statistics regarding bicycle accidents. According to the National Highway Traffic Safety Administration (NHTSA), Florida often has the highest number of bicycle fatalities of any state in the U.S., a distinction that underscores the severity of this issue.
Beyond the devastating fatalities, countless more individuals suffer injuries in bicycle accidents each year. These injuries range from minor cuts and bruises to more serious conditions that can drastically change the lives of the victims. Broken bones are a common occurrence in these accidents, often requiring surgeries and long recovery periods.
Even more concerning are the cases of tramatic brain injuries (TBI's). Despite the widespread use of bicycle helmets, TBI remains a prevalent injury among bike accident victims. This injury can lead to permanent cognitive issues, emotional distress, and in severe cases, life-long disability.
These statistics and the common injuries associated with bike accidents highlight the urgent need for safety measures to protect Florida's cyclists. However, when accidents do occur, victims need to understand their rights and legal options. A Florida bicycle accident lawyer can play a crucial role in this, providing guidance and representation to help victims seek compensation for their injuries and losses.
Our team of dedicated attorneys fight and win for Floridians.
The Causes Behind Bike Accidents in Florida
Understanding the root causes of bike accidents in Florida is critical for prevention and in seeking justice for victims. Various factors, including driver negligence, traffic law violations, and environmental conditions, contribute to these accidents.
A significant cause of bicycle accidents is the negligence of the other driver, often a motor vehicle operator. Negligence takes many forms, but the end result is usually the same – a devastating bike accident. Common forms of negligence include distracted driving, where drivers are not fully attentive to the road, often due to mobile phone use. In accordance with Florida Statute 316-305, mobile phone use is banned while driving in Florida. Speeding is another form of negligence, as it reduces the driver's control over the vehicle and increases the risk of a severe collision.
In some cases, it is not just the drivers of motor vehicles who are at fault. Some bike riders, too, violate traffic laws, which can lead to accidents. It's not uncommon for bicyclists to ignore stop signs, ride against traffic, or ride at night without proper lighting. These actions increase the risk of a collision with motor vehicles.
Furthermore, many accidents occur because drivers and cyclists alike fail to respect each other's space on the road. For instance, a driver may attempt to overtake a bicyclist in the same lane, leading to a bike crash. Alternatively, a bicyclist might ride too close to parked cars, resulting in a "dooring" accident when a car door is opened without warning.
Interactions at intersections also pose a significant risk. A driver making a turn may not see a cyclist or fail to yield the right of way, leading to a motor vehicle collision with a bicyclist. Such collisions are particularly dangerous due to the substantial size and weight difference between a bicycle and a motor vehicle.
A motor vehicle collision involving a bicycle often results in serious injuries or fatalities. Bicyclists have little protection against the force of a car or truck, and even a relatively minor collision can cause a cyclist to be thrown off their bike, leading to severe injuries such as broken bones, traumatic brain injuries, spinal cord damage, and even death.
Environmental conditions can also play a role in bicycle accidents. Poorly maintained roads, inadequate or non-existent bike lanes, and poor visibility due to weather conditions can all contribute to bike crashes.
Understanding negligence in personal injury cases in Florida is essential in the aftermath of an accident. It can help determine who the at-fault driver was and provide critical evidence in a bike accident claim. This is where a Florida bicycle accident lawyer becomes invaluable. They can help conduct a thorough investigation, gather evidence, and construct a compelling case that accurately reflects the circumstances of the accident. Your attorney can be instrumental in ensuring that the injured person receives the compensation they deserve for their bike accident injuries.
Understanding Florida Law for Cyclists
In Florida, as is the case with many other states, bicyclists have a unique set of laws that apply to them. These laws not only serve to ensure the safety of the bicyclists but also help delineate rights and responsibilities in the event of an accident. Understanding these regulations is crucial, as they directly impact a bike accident claim and the legal process involved.
The Florida Department of Highway Safety and Motor Vehicles (FDHSMV) reminds cyclists that bicycles are considered vehicles, and cyclists have the same rights and responsibilities as other motor vehicle drivers. This means they are entitled to use the road just as cars do, but they must also abide by the same traffic laws, such as obeying traffic signals and signs, and riding in the same direction as traffic.
However, there are specific rules for bicyclists. One of these is the requirement to use a designated bike lane when available. When no bike lane is provided, cyclists should ride as close to the right-hand curb or edge of the roadway as practicable. Exceptions to this rule are when overtaking another bicycle, preparing for a left turn, avoiding an obstruction, or when necessary for safety.
Bicyclists in Florida are also required to use lights at night—a front light that emits a white light visible from 500 feet away and both a rear red reflector and a lamp visible from 600 feet. Helmet use is mandatory for bicyclists and passengers under the age of 16.
Understanding these rules can greatly influence a bicycle accident case. Non-compliance with these laws, such as not wearing a helmet or riding against traffic, could potentially affect the determination of fault or reduce the compensation in a bike accident claim due to Florida's comparative negligence laws.
Conversely, if a motor vehicle driver fails to respect a bicyclist's rights—such as not giving them the required three feet of clearance when passing—the driver can be held liable for any resulting accident.
It's important to note that these laws can be complex and often require interpretation in the context of a specific case. This is why having a Florida bicycle accident lawyer can be crucial. They have the knowledge and experience to navigate these laws and to build a strong case, whether negotiating with an insurance company or fighting for you in court.
We're Florida's top litigation team with over 75 years of combined experience
Why You Need a Florida Bicycle Accident Lawyer
While you may assume handling a bicycle accident claim on your own would be straightforward, the reality is often quite different. This process involves negotiating with insurance companies, understanding complex legal terminology, and potentially even going to court. In these circumstances, the guidance of an experienced Florida bicycle accident lawyer can be invaluable.
Insurance companies have skilled attorneys and adjusters working on their side to protect their interests, aiming to either deny claims or minimize payouts. Attempting to go up against them without an equally experienced attorney by your side could lead to receiving less compensation than you deserve.
Involving a bicycle accident attorney can bring numerous benefits. They can guide you through the legal process, handle communications with insurance companies, and assist in gathering evidence to substantiate your claim. Furthermore, they can help establish liability for the accident, a crucial aspect in a successful claim.
A seasoned Florida bicycle accident lawyer will be familiar with the tactics insurance companies often employ and will strive to ensure you are not tricked into accepting a low-ball settlement. They can accurately assess the value of your claim, considering not only current medical expenses and lost wages, but also potential future losses and non-economic damages like pain and suffering.
Law firms like The Law Place offer a free consultation, allowing potential clients to discuss their case without obligation. This consultation can provide insights into your legal options and help you understand the potential outcomes of your case.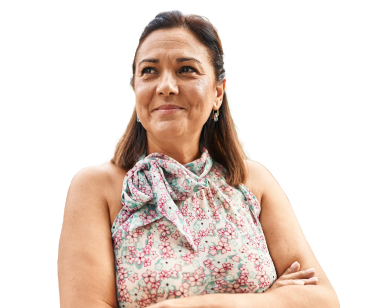 From the initial call to updates on your case status, we are here to get you answers.
Dealing with Insurance Companies After a Bicycle Accident
Navigating the insurance claims process after a bicycle accident can be complex and stressful, particularly while recovering from your injuries. Insurance companies, with their teams of skilled adjusters and attorneys, often aim to protect their bottom line, and they may employ various strategies to deny your claim or reduce the payout.
When you make a claim, the insurance company will likely launch an investigation into the accident. They may require you to provide a recorded statement about what happened. It's crucial to remember that the insurance adjuster, although friendly and professional, is not on your side. Anything you say can and likely will be used against you in attempts to downplay your claim or establish your liability.
In such situations, the presence of a Florida bicycle accident lawyer can be invaluable. An experienced lawyer will handle all communications with the insurance company on your behalf, ensuring you don't inadvertently jeopardize your claim. They'll also work to gather and present all necessary evidence, from medical records to expert testimony, to substantiate your claim and illustrate the true extent of your injuries and associated losses.
Moreover, the insurance company may initially offer a settlement that seems substantial, but it may not cover all your current and future expenses related to the accident. A seasoned Florida bicycle accident lawyer, like those at The Law Place, can help you assess these offers and negotiate a fair settlement that truly reflects the full impact of the accident on your life. The goal is to ensure you get the maximum compensation possible, whether that means negotiating a fair settlement or taking the case to trial.
What to Do After a Bicycle Accident
Being involved in a bike accident can be a harrowing experience, but what you do in the immediate aftermath can significantly affect your future recovery and any legal claims you may have. Understanding the proper steps to take after a bicycle accident can provide a roadmap to help navigate this stressful time.
Prioritize Safety and Seek Medical Attention
After an accident, your first priority should be safety. If possible, move out of the road to avoid further harm. Even if your injuries seem minor, seek medical treatment as soon as possible. Some injuries, such as traumatic brain injuries, may not manifest immediately. Prompt medical treatment not only ensures your health but also creates medical records that can serve as evidence in your case.
Report the Accident
Call 911 to report the accident. A police report provides an unbiased third-party account of the accident, which can be valuable during your bike accident claim. It's important to ensure your version of events is included in this report.
Document the Accident Scene
If you're able, gather as much information as possible at the accident scene. This includes taking photos of your injuries, the damage to your bicycle, the motor vehicle involved, and the overall accident scene. You should also note the weather conditions, the time of day, and any relevant road or traffic signs.
Gather Witness Information
If there were any witnesses to the accident, try to collect their contact information. Their accounts of the accident can support your claim and provide additional perspectives on the incident.
Don't Negotiate with the Other Party
While it's important to exchange contact and insurance information with the other driver, you should avoid discussing the accident's details or negotiating with them directly. Anything you say can be used against you later.
Contact a Florida Bike Accident Lawyer
Engaging a lawyer early can be beneficial. A Florida bike accident lawyer can provide legal advice, help preserve evidence, negotiate with the insurance company, and represent you if your case goes to court. They understand Florida bicycle accident laws and how to navigate the legal process, ensuring your rights are protected.
Report to Your Insurance Company
Depending on your insurance coverage, you may need to report the accident to your insurance company. Be factual but do not admit fault. It's advisable to speak with your lawyer before giving any recorded statement.
Keep a Record
Document all your medical visits, treatments, and any missed work days due to the accident. This record will be important when seeking compensation for medical bills, bike repairs, and lost wages.
Each bicycle accident case is unique and can involve many intricacies. For instance, if the at-fault driver is uninsured, or if the accident involved a hit and run, the path to seeking compensation can be complex. In such scenarios, a Florida bicycle accident lawyer can guide you on the best course of action, based on their understanding of Florida law and extensive experience handling similar cases.
Bicycle Accident Injuries and Compensation
Bicycle accidents can lead to a variety of injuries, many of which can be severe or even life-threatening. Understanding the potential injuries and compensation available can be an essential factor in deciding whether to pursue a legal claim with the assistance of a law firm like The Law Place.
Potential Compensation
Following a bike accident, injured bicyclists may be faced with significant medical bills for emergency care, surgery, rehabilitation, and ongoing medical treatment. They may also suffer lost wages from being unable to work, either temporarily or permanently. In the case of severe injuries, they may require modifications to their home or personal care, adding to the financial burden.
Fortunately, Florida law allows injured persons to seek compensation for these and other damages. If the other driver is found to be the at-fault party, you may be entitled to compensation for medical expenses, lost wages, pain and suffering, loss of enjoyment of life, and in some cases, punitive damages.
The legal process of pursuing compensation, however, can be complex and time-consuming. Insurance companies often seek to minimize payouts, and proving liability can be challenging. It's in these situations that a Florida bike accident lawyer from The Law Place can provide invaluable assistance.
FAQ Section
What should I do immediately after a bicycle accident?
First, ensure you're safe and out of traffic. Call 911 if you or anyone else is injured, and ensure a police report is filed. Gather as much evidence as you can at the accident scene, including pictures, and take down the details of any witnesses. Seek immediate medical attention, even if you feel fine, as some injuries might not be immediately apparent. You should then call your Florida bicycle accident lawyers for advice.
How is fault determined in a bike accident?
Determining fault in a bike accident usually involves considering the rules of the road and each party, such as the bicycle rider, truck driver, or car driver's actions leading up to the crash. A Florida bicycle accident lawyer can help establish fault by gathering evidence, interviewing witnesses, and possibly employing accident reconstruction experts.
Can I still get compensation if I'm partially at fault for the accident?
Comparative fault in personal injury cases in Florida means that even if you're found to be partially at fault for the accident, you can still recover damages, although your compensation will be reduced by your percentage of fault. The exception to this, when it comes to a personal injury claim, is if you are found to be 50% or more at fault. In this situation, you will not be eligible to claim. Your Florida bike accident attorney will be able to help you examine what happened to see if you were at fault.
How do I deal with insurance companies after a bike accident?
It's essential to report the accident to your insurance company as soon as possible. However, refrain from making detailed statements until you've consulted with a Florida bicycle accident lawyer. Insurance adjusters may try to use your words against you to deny or diminish your claim. Your Florida bike accident lawyers will do everything in their power to combat this.
How much will it cost to hire a Florida bicycle accident lawyer?
Most bicycle accident lawyers, including those at The Law Place, operate on a contingency fee basis. This means you don't pay any legal fees upfront. Instead, fees are deducted from the final settlement or award at the conclusion of your case. If no recovery is made, you won't owe any legal fees.
Speak to Our Florida Bicycle Accident Attorneys Today
At The Law Place understand that experiencing a bicycle accident can be a deeply traumatic and life-altering event. It can be a tough journey, riddled with medical treatments, emotional distress, and the uphill battle of seeking justice and rightful compensation. This is why having a knowledgeable and committed Florida bicycle accident lawyer on your side can make all the difference.
Our law firm is committed to providing victims with the highest quality of legal representation. We work tirelessly to investigate each bicycle accident case, understanding the causes, identifying the liable parties, and building a robust claim to hold them accountable. We are adept at dealing with insurance companies, ensuring that our clients' interests are always put first and that they receive a fair settlement.
We firmly believe that every bicyclist has the right to safety on the road, and we strive to uphold this belief by representing our clients to the best of our ability. We aim to secure compensation that covers not only the present medical bills and lost wages but also future costs and non-economic damages like pain and suffering.
Furthermore, we understand that each bicycle accident is unique. We tailor our legal strategies to the specifics of each case, considering the severity of the injuries, the circumstances of the accident, and the personal needs of our clients. It is our goal to provide not only legal services but also support, reassurance, and a sense of justice to those affected by bicycle accidents.
In the face of a challenging situation, let The Law Place help you navigate through the complex legal landscape. With our experience, and dedication, we hope to guide you through this difficult time and towards a more hopeful and secure future. Remember, you don't have to face this alone. Our team is here, ready to stand beside you every step of the way.