In the serene landscapes of Siesta Key, FL, criminal charges can cast a dark shadow over one's life. The weight and implications of these charges aren't just legal – they're deeply personal, potentially affecting family, employment, and future opportunities. Sarasota County, which envelops Siesta Key, is known for its proactive stance on criminal offenses, making it even more crucial to be adequately represented.
However, facing the criminal justice system doesn't mean you're alone. With skilled criminal defense lawyers like those at The Law Place, residents of Siesta Key and Sarasota County have a fighting chance to uphold their rights. Their experienced criminal defense lawyer team is familiar with the intricacies of Florida law, and particularly the nuances that come into play in Sarasota County.
Why settle for anything less than robust, skilled representation when so much is at stake? Secure your future, protect your rights, and challenge criminal charges with confidence. Remember, an accusation is not a conviction. Let The Law Place guide you through this challenging period, offering a FL free consultation to evaluate your case and chart the best path forward. With their dedication, and an aggressive defense strategy, a brighter future in Siesta Key is within reach. Don't wait; every moment counts when it comes to your defense. Reach out for your free consultation today.
Criminal Accusations: More Than Just Jail Time
Criminal accusations do more than just threaten time behind bars. They cast a long shadow, one that extends far beyond the walls of a jail cell. In Siesta Key and Central Florida at large, the implications of a criminal conviction are multifaceted, impacting every sphere of a person's life.
When most people think of a criminal conviction, they often visualize jail time, fines, and probation. However, the repercussions of a conviction in Florida go beyond these immediate penalties. It could lead to:
Loss of Employment Opportunities – Many employers are hesitant, if not downright unwilling, to hire individuals with a criminal record. This can drastically limit job opportunities and career advancement.
Driver's License Suspension – Certain crimes, especially DUI or drug-related offenses, might lead to a driver's license suspension, making daily commutes and essential travels a challenge.
Financial Aid Restrictions – Students with a criminal conviction might find it difficult to secure financial aid, scholarships, or even admissions to certain academic institutions.
Housing Difficulties – Background checks are standard for most housing applications. A criminal record can make it challenging to rent or even buy a property.
Social Stigma – Beyond the tangible consequences, there's a societal perspective. Individuals with a criminal record often face unwarranted prejudice, impacting personal relationships and community ties.
Permanent Criminal Record: A Lifelong Shadow
Having a permanent criminal record in Central Florida means the consequences of one's past mistakes never truly fade away. This record can be accessed by public entities, hindering prospects in several ways. It affects not only professional opportunities but also personal growth. Simple tasks like volunteering at a child's school or participating in community activities might require background checks, and a criminal record can pose barriers.
For residents of Siesta Key and surrounding areas, understanding the deep-reaching effects of a criminal conviction underscores the importance of aggressive, skilled representation. It's not just about avoiding jail time; it's about preserving a future that's unburdened by the past.
Our team of dedicated attorneys fight and win for Floridians.
From Drug Crimes to Violent Offenses to White Collar Crimes: The Siesta Key Spectrum
Siesta Key, nestled in Sarasota County, mirrors the diverse fabric of criminal charges witnessed across Central Florida. The charges laid by law enforcement agencies cover a broad spectrum, each bringing its own set of challenges and ramifications.
Drug Crimes – Siesta Key, like much of Florida, has witnessed an uptick in drug-related offenses. Drug possession, whether it's a minor amount of marijuana or more severe drugs, is a common charge. It's imperative to know that even a small amount can lead to significant legal issues and potential jail time.
DUIs – DUI charges, stemming from exceeding the legal blood alcohol level, pose a significant threat to one's driver's license, freedom, and financial stability. With Siesta Key's lively nightlife and coastal drives, DUI defense becomes crucial for those facing accusations.
Violent Crimes – These charges range from simple assaults to more grievous offenses like manslaughter or homicide. Such crimes often attract substantial media attention in Siesta Key, making a robust defense strategy vital.
White Collar Crimes – Contrary to popular belief, Siesta Key also grapples with its fair share of white-collar offenses. These crimes, often involving financial deceit, can range from embezzlement, fraud to insider trading. While they may lack the physical violence, the legal and societal implications can be just as severe.
Defense Strategies: Tailored for the Crime
The key to a successful defense lies in understanding the nuances of each charge. Criminal defense attorneys in Siesta Key are well-versed in crafting strategies specific to the nature of the accusation. Whether it's challenging the evidence in drug crimes, questioning the accuracy of a blood alcohol test in DUI charges, or dissecting financial transactions in white collar crime cases, the right defense approach can be the difference between a conviction and acquittal.
For residents and those in the surrounding areas of Sarasota and Manatee counties, comprehending the vast spectrum of criminal offenses underscores the significance of seeking skilled legal representation. The right defense strategy not only challenges the charges but also safeguards one's reputation and future means in Siesta Key.
Siesta Key's Legal Landscape: Law Schools and Jurisdiction
Siesta Key, being a crucial part of Florida's dynamic legal ecosystem, has its legal tapestry influenced by renowned institutions and pivotal offices that govern the jurisdictional processes.
Florida State University College – As one of the leading law schools in the state, the Florida State University College of Law has produced a significant number of alumni practicing in various capacities in Siesta Key and throughout Sarasota County. Their curriculum, which balances academic rigor with real-world practice, impacts the quality of legal services available in the region.
Stetson University College – Located not too far from Siesta Key, Stetson University College of Law holds the distinction of being Florida's first law school. Known for its advocacy and legal writing programs, its influence is palpable in the way legal arguments are structured and presented in courts across Siesta Key and Central Florida. Many of the experienced criminal defense lawyers in the area have honed their skills under the tutelage of Stetson's esteemed faculty.
Role of the State Attorney's Office
In the broader Sarasota and Manatee counties, the State Attorney's Office plays an indispensable role in the administration of justice.
Prosecution and Representation – The State Attorney's Office is responsible for prosecuting criminal cases, from minor offenses to major felonies, ensuring that the law is upheld and justice is served. They represent the state in these proceedings, making them a formidable opponent in court.
Collaboration with Law Enforcement – The State Attorney's Office works in close coordination with local law enforcement agencies. Their collaboration ensures that criminal charges are substantiated with evidence and that due process is followed.
Advocacy and Public Interests – Beyond prosecution, the State Attorney's Office in Sarasota and Manatee counties often takes on an advocacy role, raising awareness about pressing legal issues, rights of victims, and promoting justice.
For anyone embroiled in a criminal offense in Siesta Key, understanding the workings and influences of these institutions and offices is crucial. It sheds light on the broader legal framework, ensuring that they're better equipped to navigate their legal situation.
We're Florida's top litigation team with over 75 years of combined experience
The Crucial Role of a Siesta Key Criminal Defense Lawyer
In the world of legal battles, especially when it comes to criminal charges, the right representation can often be the defining factor between acquittal and conviction. Siesta Key, with its unique blend of laid-back coastal vibes and stringent legal standards, underscores the significance of having a robust defense by your side.
Making or Breaking Your Case – Criminal cases can be daunting, particularly in a place like Siesta Key, where the community is tight-knit, and word travels fast. The choice of a criminal defense attorney is, thus, not merely about legal representation. It's about choosing someone who understands the local dynamics, the intricate nuances of Sarasota County's legal landscape, and can craft a defense that resonates with the jury and judge. An experienced criminal defense lawyer, well-versed with Siesta Key's legal proceedings, can provide insights and strategies that others might overlook.
Beyond the Courtroom – The role of a criminal defense lawyer isn't confined to courtroom hearings and trials. From the moment of arrest, having an attorney ensures that your rights are protected. They assist in navigating the complexities of bail, negotiations with the State Attorney's Office, and even liaise with the local law enforcement to ensure evidence is handled appropriately.
Aggressive Advocacy – In the courts of Sarasota County, an aggressive criminal defense lawyer can make a significant difference. It's about showing the court that every aspect of the case has been scrutinized, every piece of evidence examined, and every possible defense strategy explored. It sends a message to the prosecution that the defense is prepared and won't be easily swayed.
Skilled Representation – It's not just about aggression; it's about skill. A skilled criminal defense attorney in Siesta Key brings a wealth of knowledge to the table. Whether it's understanding the finer points of evidence, expertly cross-examining a witness, or presenting a compelling closing argument, these skills can tilt the scales of justice in favor of the defendant.
For residents of Siesta Key or those facing charges within its jurisdiction, the decision of who represents them in their darkest hours can shape their future. As the saying goes, "In the middle of difficulty lies opportunity." With the right legal ally by your side, challenges can be turned into opportunities for justice and redemption.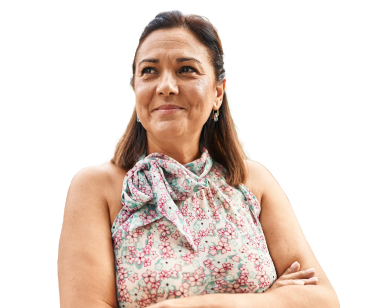 From the initial call to updates on your case status, we are here to get you answers.
Legal Repercussions Beyond the Courtroom
While the immediate fears surrounding a criminal accusation often revolve around potential jail time and immediate legal consequences, the shadow of a conviction in Siesta Key, FL, can cast long, enduring repercussions. Sarasota and Manatee counties, like the rest of Florida, have mechanisms in place that can inflict challenges upon individuals long after they've faced the gavel.
Driving Privileges at Risk – One of the overlooked penalties of certain criminal convictions is the suspension of the driver's license. Whether it's due to a DUI offense where blood alcohol level exceeds the legal limit or drug possession charges, losing your driving privileges in a place like Siesta Key can significantly impact daily life. Commuting to work, taking children to school, or even simple tasks like grocery shopping become challenging.
Reinstating the License – It's not just about the immediate suspension. Reinstating a driver's license post-suspension involves navigating a maze of bureaucratic procedures, which can be daunting without the guidance of a criminal defense lawyer familiar with Florida's regulations.
The Educational Dream Derailed – Students or prospective students convicted of a criminal offense, especially drug crimes, might find their dreams halted as they become ineligible for financial aid. The Federal government and even Florida State University College may limit or outright deny aid to those with certain convictions, putting higher education aspirations in jeopardy.
Regaining Eligibility – While the path might be challenging, it's not always the end of the road. With timely legal counsel and the right steps, it might be possible to regain eligibility or explore alternative avenues for financial assistance.
The Personal Strain – A criminal record doesn't just affect the individual. It casts a shadow over personal relationships. Trust can be eroded, and relationships, whether familial or romantic, can be strained or irreparably damaged.
Career Hurdles – In a competitive job market, especially in Central Florida's bustling economy, a criminal record can be a significant hindrance. Background checks are standard in many sectors, and a criminal conviction, especially for white collar crimes or violent crimes, can close many doors. It can prevent someone from holding certain licenses, pursuing specific careers, or even volunteering in community initiatives.
In the grand scheme of things, a criminal charge's implications extend far beyond the immediate legal penalties. They infiltrate every aspect of life, from personal freedom and education to relationships and career prospects. Recognizing these potential repercussions underscores the absolute necessity for skilled representation in the face of criminal accusations in Siesta Key, FL.
Choosing the Right Defense: The Law Place Advantage
Facing criminal charges in Siesta Key, FL, or anywhere in Sarasota County is a distressing experience, with one's liberty, reputation, and future hanging in the balance. When embroiled in such a situation, the right legal representation isn't just beneficial – it's paramount. And this is where The Law Place steps in, offering a distinct advantage in navigating the turbulent waters of criminal defense.
Beyond Mere Representation – At the heart of The Law Place is an unwavering commitment to its clients. Every criminal defense lawyer in the firm approaches each case not as a mere file but as a pivotal chapter in someone's life. The combination of experience, from dealing with drug crimes to DUI defense and more, ensures a nuanced approach tailored to the unique contours of every client's situation.
In-Depth Knowledge of Sarasota County – While criminal laws have uniformity at the state level, understanding the local legal landscape is invaluable. The Law Place's deep-rooted familiarity with the courts, prosecutors, and legal nuances of Sarasota and Manatee counties offers clients a strategic advantage. Having a criminal defense attorney with such local insight can influence the trajectory of the case, whether it's understanding the tendencies of a particular judge or knowing the negotiation patterns of the State Attorney's Office.
The Power of a Free Consultation
Your Legal Compass – For many, criminal charges are uncharted territory. The plethora of questions, concerns, and uncertainties can be overwhelming. This is why The Law Place emphasizes the importance of a free consultation. It serves as an initial compass, giving potential clients a clearer understanding of their legal situation, potential defense strategies, and the path ahead.
Building Trust from the Outset – A free consultation is more than a mere chat; it's the foundation of the attorney-client relationship. It offers an opportunity for individuals to gauge the fit of the law firm to their unique needs, ensuring they're not just getting a lawyer, but an advocate—a partner in their legal journey.
In the vast sea of defense attorneys serving Siesta Key and the broader Sarasota County, The Law Place stands out. The combination of dedication, experience, local insights, and the invaluable opportunity to begin the relationship with a free consultation ensures that clients are not just defended but championed.
Crafting a Robust Defense Strategy
The intricacies of criminal law in Siesta Key, FL, and throughout Sarasota County require a meticulous and strategic approach. The implications of a criminal charge, be it a DUI or drug possession, can profoundly impact one's life. As such, having a clear and robust defense strategy is of paramount importance.
Questioning Evidence in DUI Cases – One of the most common defenses in DUI cases revolves around challenging the blood alcohol level tests. Whether it's the reliability of the breathalyzer equipment, the method of calibration, the qualifications of the person administering the test, or the time elapsed between the alleged driving and the test, a skilled criminal defense attorney will scrutinize every aspect to protect their client's rights.
Disputing Drug Possession Claims – The defense for drug possession often hinges on technicalities. Was the search and seizure lawful? Were the drugs indeed in the possession of the accused, or were they planted? Were there any violations of the defendant's rights? Each of these questions offers avenues to craft a solid defense strategy.
Plea Deals in Criminal Defense Cases: Navigating the Fine Line
Plea deals, essentially an agreement between the defense and the prosecution, offer the accused reduced charges or sentences in exchange for certain concessions, like a guilty plea. It's crucial to understand that not all plea deals are created equal. The intricacies of each deal are critical, and a seasoned criminal defense attorney is invaluable in this realm.
The decision to accept or decline a plea deal isn't straightforward. It's a balance between the strengths and weaknesses of the case, the potential penalties if convicted, and the specific circumstances of the accused. Sometimes, accepting a plea deal might be in the best interest of the client, especially if the evidence is overwhelmingly against them. In other cases, fighting the charge head-on may be the most strategic move. Ultimately, it's about ensuring the client's best interest, a task that underscores the pivotal role of an experienced criminal defense lawyer.
Moving Forward: Reclaiming Control After Criminal Charges
Finding oneself embroiled in the criminal justice system is a daunting experience. The shadow of criminal charges can loom long after the courtroom proceedings have concluded. Yet, it's crucial to remember that a charge, even a conviction, doesn't define one's entirety. With the right approach, coupled with steadfast legal support, individuals can move forward, seeking a brighter future and reclaiming control over their lives.
Expunging Criminal Records – A criminal conviction can be a scarlet letter in many facets of life, affecting employment opportunities, housing applications, and even personal relationships. However, Florida law provides pathways for expunging or sealing certain criminal records, effectively erasing or hiding them from public view. This process isn't automatic; it requires a dedicated attorney familiar with Sarasota County's legal intricacies to guide the way.
Understanding Your Rights – Knowledge is empowerment. Even after facing criminal charges, individuals retain rights that must be respected. From employment rights to civil liberties, understanding what's afforded to you can make all the difference in your post-accusation journey.
Holistic Legal Support – Beyond just court representation, legal services encompass a range of support mechanisms. From counseling on personal rights to advice on future precautions, a criminal defense lawyer can be an ally long after the gavel has struck.
Rebuilding Trust and Reputation – In tight-knit communities like Siesta Key, rumors spread and reputations can be tarnished. Legal teams can also offer guidance on managing one's image, ensuring the community sees the person, not just the past charges.
Your Future Matters: Connect with a Florida Criminal Defense Attorney at The Law Place Today
Facing criminal charges is overwhelming, but you don't have to navigate this challenging journey alone. At The Law Place, we're more than just attorneys; we're staunch advocates committed to standing by your side, fiercely defending your rights, and crafting strategies tailored to your unique situation.
Don't let uncertainty dictate your next steps. Secure your future with seasoned legal professionals who understand the nuances of Siesta Key's legal landscape. Reach out today for a free consultation with one of our Siesta Key criminal lawyers, and discover how we can make a pivotal difference in your case. Remember, the first step towards regaining control starts with a call. Let's embark on this journey towards justice, together.
In essence, the journey doesn't end once the courtroom doors close. With the right guidance, individuals can rise from the ashes of accusations, carving out a path filled with hope, redemption, and a renewed sense of purpose in Siesta Key and throughout Central Florida. The key lies in leveraging the knowledge of skilled representation and harnessing the resilience within.